Tomasz Cudowski, editor-in-chief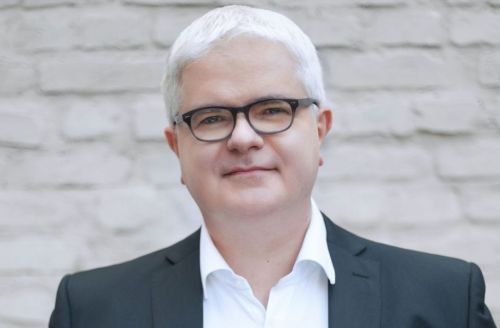 Missed us? Well, we've missed you. Obviously, I'm addressing these words to all the guests of the 2020 Eurobuild Awards who are now holding this hot-off-the-press October issue after the ceremony.
It might seem confusing that 2020 is not the current date, but since this year we have also been watching Euro 2020 and cheering our country on at the 2020 Olympics, we at Eurobuild see no reason for bucking this now well-established trend. Still, the night of September 30th, 2021 at the DoubleTree by Hilton should have been no less exciting. And there will have been no red cards, no disqualifications after failed drug tests, nor rioting in the stands. If you want to scream that the ref was biased, you will have to vent your fury at the 229 jury members – but they were supervised by a highly-reputed auditing firm that has already pronounced that their judgements fair and honest. Anyway, if you now have a copy of this magazine in your hands, then you may already know the winners of last year's awards and have given them their just and deserved applause. You can find a full list of this year's winners on pages 44–49. Meanwhile, the preparations for the next awards are already getting underway. But since man cannot live on awards alone, for your perusal we are presenting you with a wide selection of the latest news and analysis in our October edition. We're continuing with our 'return to the office' theme. In our summer issue we looked at the investment side of this topic, but now we consider the kind of offices we'll be coming back to. We've been hearing, here and there, that this process has been rather on the slow side, since it seems many people have grown used to getting up a little later, wearing nothing more than a shirt, tie and jacket for teleconferences, while eating and snacking between calls. Therefore it should come as no surprise that building owners and employers are having to resort to all sorts of stratagems and inducements to rebuild the emotional ties people once had with their companies and restore that former team spirit – so that offices, their corridors and the area around the coffee machine can once again teem with life. We also take a look at offices in historic and listed buildings. Are they faring as well as their younger glass-and-steel counterparts? Whether the pandemic has killed the investor appetite for mixed-use projects is a question you'll find out the answer to in our interview with the boss of Vastint. We'll also be checking out just how well leisure centres have picked themselves up after their travails – as well as hotels and shopping centres, which have probably been the sectors most hurt by the pandemic. So I wish you a pleasant read – and hopefully I've seen you already at the Eurobuild Awards Gala 2020.