Care for the community
Small talk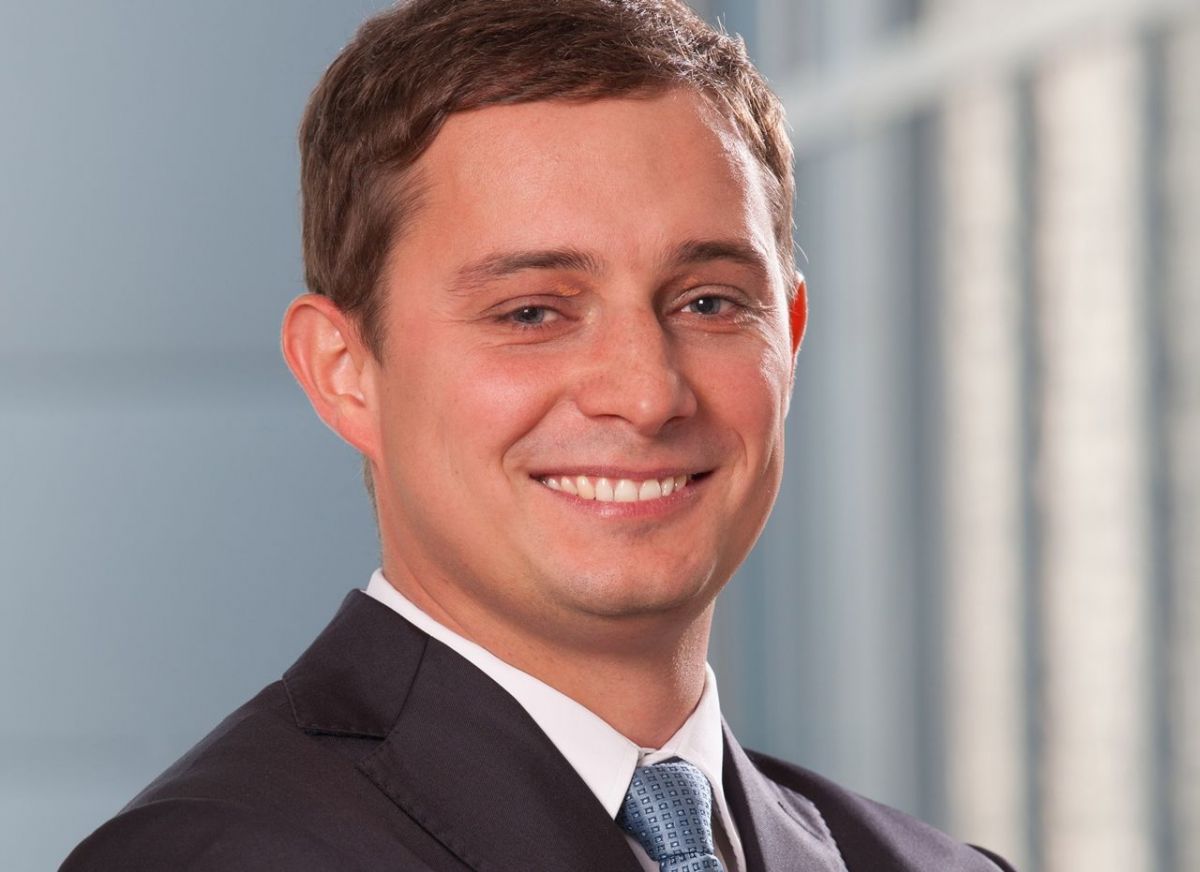 Daniel Draga, the president of the management board, Cavatina Group
Daniel Draga, the president of Cavatina, tells us about a momentous year for the Polish developer, when despite the pandemic it listed on the Catalyst exchange... and also about his passion for the piano
How would you sum up the last year on the real estate market? How big an impact has the pandemic had, which has now been raging for two years?
Daniel Draga, the president of the management board, Cavatina Group: Certainly, the second year of the pandemic can be judged to have been calmer than 2020. But that definitely doesn't mean that it was boring and predictable. I'm mainly referring to the office sector, which forms the basis of our business. Even though, for us at Cavatina, it was a very successful two years when you take into account our growth and the launch of new projects as well as the unwavering interest of investors in our developments, for the commercial real estate market it was a time of greater caution in terms of long-term office strategy decision making. 2021 brought with it a palpable sense of recovery. Companies already had a year of experience with remote and hybrid working models and were convinced that, despite initial signs to the contrary, the office would remain key to building up relations and teamwork. They are still needed to instill a sense of belonging and to shape an organisation's culture. Bolder companies are already making decisions to lease office space and adapt it to the needs and expectations of their employees.
What do you think the most significant event of 2021 was for Cavatina?
I can say with absolute certainty that 2021 was a very successful year for us. It was crucial for us to diversify our sources of financing to eventually achieve our strategic goal of a portfolio of 1 mln sqm by 2025. First, we debuted on the Catalyst market as Cavatina Holding with our first public bond issue; then we launched our IPO share issue to become a listed company on the Warsaw Stock Exchange. We had no difficulties in raising the finance to develop our projects from the banking market, including from international banks, an example of which is the financing we have raised for our latest projects from German mortgage banks. The success we've had in our activities shows us that investors and the financial markets have a positive assessment of our business model, the way we operate, and our financial results. For example, in Q3 2021 we recorded a rise of over 200 pct in our year-on-year profitability. I should add that we are undertaking large-scale investment projects in Gdańsk, Kraków, Katowice, Wrocław, Łódź and Bielsko-Biała, where we have buildings under construction with a combined area of 220,000 sqm.
What do you think will be the most important event this year – completing Global Office Park or Quorum? Or maybe something completely different?
Each of the seven local markets we operate in is important to us, so it's difficult to single out one key event for us this year. We are concentrating on gradually following through with the plans we have agreed on, because at the end of the day what counts is the sum of all our individual activities. Our projects are designed to develop each particular location and with a carefully selected mix of uses. We also pay attention to the common areas and the green space. In my position as the CFO of Cavatina Holding and the CEO of Cavatina Group, I would like to highlight our planned bond issue, which should raise PLN 200 mln, as an important event. The Financial Supervisory Commission recently approved our prospectus, and this will be a further step in diversifying our sources of financing to fuel the rapid growth of our group.
ESG has become an important aspect in the operations of many companies. What's the situation with Cavatina?
How investors and EU regulators now approach questions of a company's responsibility for the environment and society has clearly changed and, as a result, the importance of ESG continues to grow. At Cavatina Holding and also across the wider Cavatina group, we have, since the beginning of our operations, considered ESG issues to be crucial, non-financial goals. All our projects are developed in accordance with the international BREEAM standard with the aim of obtaining an 'Excellent' rating. Our entire portfolio is also being submitted for assessment under the Well Health and Safety Rating to make it easier for our tenants to meet the challenge of creating a safe working environment after having experienced the pandemic. We also take a very holistic approach to our role in the local community – we consider the placemaking aspects and cultural role of our projects when designing them. For example, when we launch mixed-use projects we eventually complete them with unexpected features, such as the world-class concert hall and recording studios at Cavatina Hall. We are also developing our 'Holistic Think Tank' educational programme. Soon we are going to be summarising all of our activities related to this area so far, because at the end of March we will be publishing our first ESG report.
Development is your passion, but do you find the time for any other hobbies?
My family has a love of music that goes back generations – from playing on instruments to singing in choirs. In my case, I have a love of film music. Every day, I listen to it while I work and later, at home, I play the piano. My dream is for Hanz Zimmer to personally come and play with an orchestra soon at Cavatina Hall in Bielsko-Biała.
Interview: Anna Korólczyk-Lewandowska