The magic of values
Feature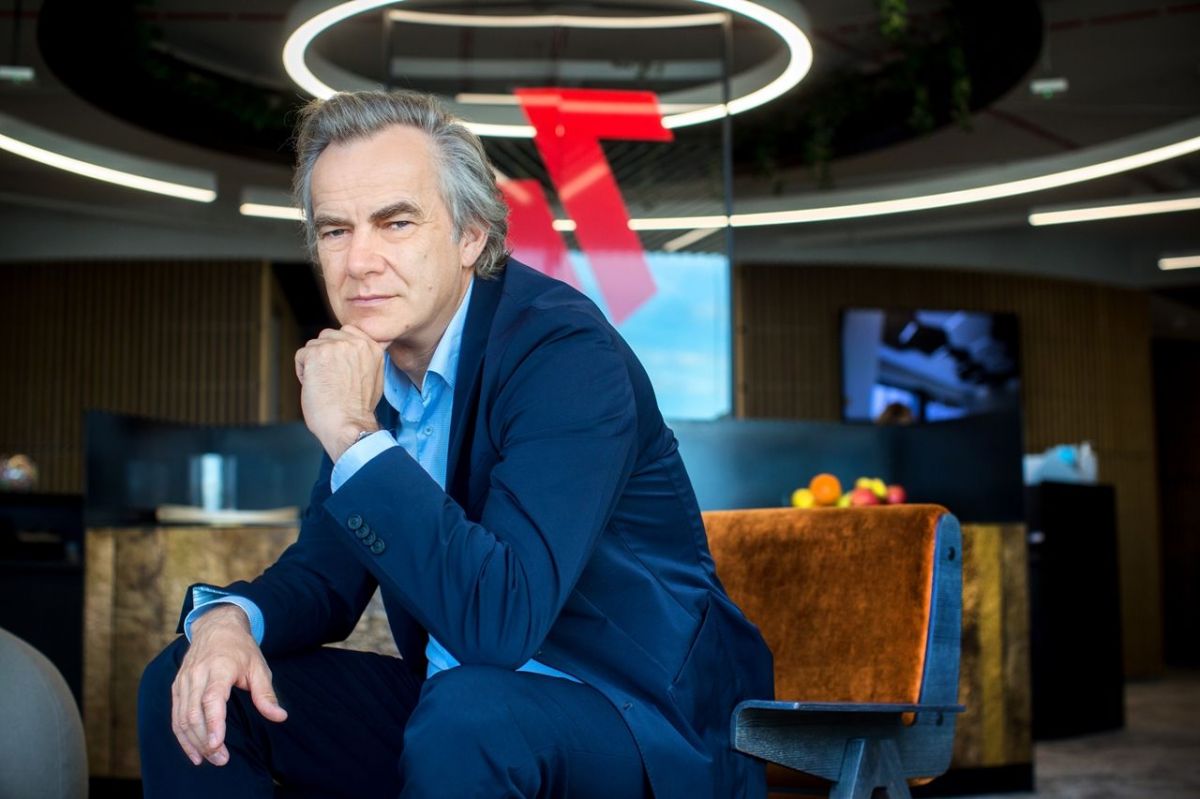 The president of the board of 7R, Tomasz Lubowiecki, in an exclusive interview reveals what happened backstage of recent portfolio transactions and describes of the new realities of the warehouse market, while announcing that the company's current portfolio will soon be fully zero-emission and triple its current size
Tomasz Cudowski, Eurobuild CEE: What does your most recent portfolio sale, of 13 warehouse centres at different stages of development to CTP, tell us about the state of the market?
Tomasz Lubowiecki, chairman of the board, 7R: Without a doubt it confirms its strength and stability as well as its potential. The sale was completed at the end of April, which was already after the outbreak of the war in Ukraine; and the sale, which was a long process, went through without any major complications. We look at the development of 7R from a long-term perspective, implementing the strategy of increasing the value of the company itself and its products, which benefits investors, tenants, local communities and our employees.
But hasn't the pandemic had a huge impact on the transaction market?
The pandemic has had – and is still having – a profound impact on society around the world, and many companies are facing challenges they have never previously had to contend with. The beginning of the pandemic was a very uncertain time for our business, but very soon it turned out that the warehouse and logistics sector was the strongest segment of the entire economy. Last year, during the pandemic, at 7R we were able to improve on our previous records. We completed 17 transactions with a combined value of almost EUR 400 mln, and over this period we handed over more than 400,000 sqm of space. Even though the war in Ukraine has transformed the global economy, all the transactions we planned, with just one exception, have been completed or are in the final stages – and over March and April we signed letters of intent for two new sales in Poland.
What kind of yields have we been seeing for your latest transactions, since the war broke out?
No significant difference than before the outbreak of hostilities – less than 5 percent cap rate, so we've been able to meet our budget goals. I hope that – despite the challenges facing capital markets today – we will be able to achieve such results also in the future.
But isn't inflation now going to eat away at your profits?
Our products are indexed in euros, so they are resistant to the effects of an inflationary złoty. As a result, we have been very carefully studying the euro zone, which, though it is also subject to inflation, has at the moment been affected to a lesser extent. In any event, we're trying to prepare ourselves. Right now, we are concentrating on developing our pipeline, which comprises projects totalling around 3 mln sqm, of which 570,000 sqm is under construction.
Aren't you afraid of how the market will react to rent rises?
We're all seeing different types of price rises and we know what the cause is. For warehouse rents, mainly this is due to the rising prices of building materials and the resultant increase in the cost of warehouse development. However, it's worth bearing in mind that these rental rises are starting from the lowest rental prices in Europe and that the problems on the market are the same across the world, so it's not only Poland that has been hit by rising prices. I believe that we will continue to be a very attractive market for international tenants and though our rent prices will increase, we will also continue to be among the lowest in terms of both base rate and effective rents, while warehousing centres will continue to be developed at the most efficient rate.
Isn't it the case that the interest from international tenants has fallen off? After all, just next door there is a war raging.
At the beginning of the conflict there was some trepidation. However, companies and investors soon realised that Poland's membership of Nato and the EU guarantees a level of security. We've been getting a lot of enquiries about international companies wanting to relocate their businesses to Poland, mainly from the east – this includes both those that are considering moving their production and those that serve producers. Our geographical location is ideal for such plans. At one time, Poland was seen as an attractive hub for companies from Western Europe; now it's also being seen that way by firms in Eastern Europe and Asia. We are definitely winning when it comes to our attractiveness. Our nearest neighbours to the east – Russia and Belarus – are not accessible markets, while Ukraine, unfortunately, is not going to return to normality any time soon.
How big a slice of this cake are you planning to take?
We already have a large slice of it. We've been operating on this market for 13 years, since when we've built 1.5 mln sqm of modern space. Now we have plans to double that. We've managed to maintain our position as one of the leading warehouse developers in Poland, because the quality of our product is more important to us than the number of square metres we develop, and this is how we build the value of our company upon for all our stakeholders – including our tenants, our investors, local communities and our employees. The central plank of our long-term strategy to build value is our ESG policy and sustainable development. Soon, our first ESG report will be ready [Ed – this conversation took place on June 8th] and we intend to publish one regularly each year. Our target is zero emissions for our projects, though we do realise that we have a lot of work to do in this area. Apart from this focus on ESG, another new aspect of our strategy is the creation of a portfolio of our own projects. So, we are going to broaden our warehouse portfolio and at the same time work with funds to deliver high-quality projects to them. We will look at 7R's development over the long term and pursue a strategy of raising the profile of our company and its products. Both investors and tenants will benefit from this and so will local communities and our employees.
You haven't limited yourselves to just construction – you're one of the few warehouse developers that can also be entrusted with managing properties in this sector.
Yes, the Property Management team at 7R currently has a portfolio of nearly 1.5 million sqm of properties entrusted to management by owners, mainly international real estate funds. The synergy between our property management and our leasing and capital markets departments means that we can raise the value for both the tenants and the investors of our warehouses. What we are particularly pleased about is that we have been entrusted with the properties of some of the biggest players on the market. We manage parks that belong to Savills Investment Management and Macquarie.
But ESG is not just limited to business.
Exactly. The best example of this, since it is absolutely unique, is our 7R Warehouse of Art programme, which brings together art, business and sustainability. This is a competition for young artists, which we organise together with the Academy of Fine Arts in Warsaw. The work created as part of this project – visionary works of applied art on environmental themes – are to be displayed in an exhibition and will also adorn our warehouse parks, which previously would never really have been associated with art. One such piece from the competition is a design for seating that is to be included in the relaxation areas created next to our warehouse buildings. This forms part of the social side of our ESG strategy. We are pleased to support young talent.
And what's it like being a Cracovian in Warsaw? Not long ago you opened an office on the top floor of the Metropolitan building, so that must mean that you're going to come to the capital city more often.
Yeah, quite definitely more often than before. I love Warsaw. It's really fast-moving, which really suits my character and the rapid development growth of 7R. Poland's capital is also its business heart – everything here pulses with life and runs at top speed. I feel quite at home in such an environment; but when I go back to Kraków, I slow down and relax and recharge my batteries. And Kraków is a really great place for doing this.
A rival to respect
Tomasz Lubowiecki, the founder and president of the board of 7R, has for over 20 years been an entrepreneur with unconventional competences. He is a Cracovian, a multiple amateur champion at alpine skiing and a philosopher. At work, he combines his sporting prowess with the ability to come up with innovative solutions.