Moving into new digs
Residential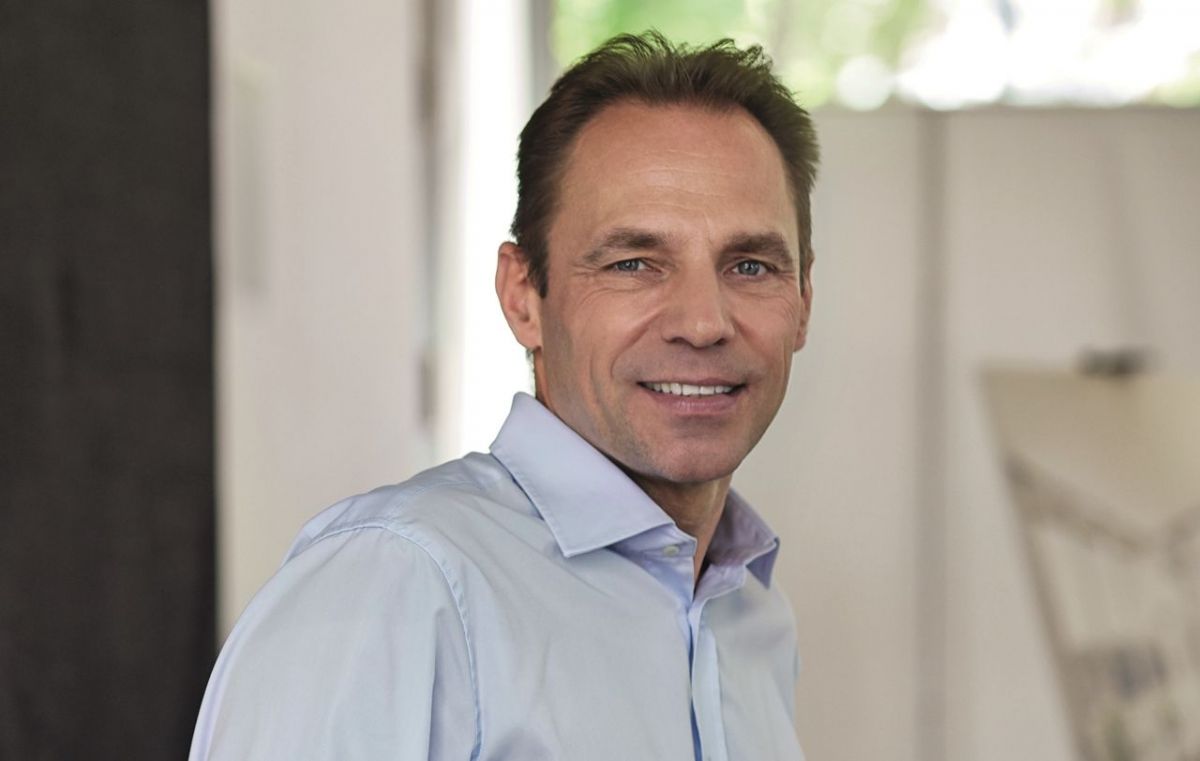 "The need for quality student accommodation will increase as students find it ever more difficult to rent apartments," explains Andreas Köttl, the CEO of Value One
Xior's takeover of Basecamp hit the real estate headlines recently, but what does it really mean for student accommodation in Poland?
After the Covid-related disruption and then the outbreak of war in Ukraine, there were a few mutterings on the market that investors in student hall projects – since they can sometimes be of a rather a nervous disposition – would scatter like pigeons that have just been pounced on by a cat. And then, just to prove them wrong, Belgium-based Xior Student Housing announced that it had just acquired Basecamp and its entire portfolio of student lodgings in Poland, Germany, Sweden and Denmark for a cool EUR 1 bln.
However, it turns out that this deal was not completely out of the blue, since it had been cooking for quite some time. The CEOs of the two companies first met about two years ago, although – according to Sandra Aznar, the head of IR and business development at Xior – serious negotiations only began around six months prior to the signing of the deal. Indeed, the company had already clearly stated that it was set to enter Poland with the announcement of a project back in February.
And Poland is not the only market that Xior has set its sights on. "We see potential in Scandinavia, Italy, Germany, Poland and France," says Sandra Aznar, yet she specifically rules out the UK, which she believes is already a mature market. Nonetheless, the bold investment moves by Xior might not be indicative of the rest of the market. On the subject of whether investors had been frightened off by the war in Ukraine, Dorota Wysokińska-Kuzdra, the senior partner for corporate finance and living services in the CEE region at Colliers, says: "It really varies, but yes, some investors have put their plans on hold. For some, we are still too close to a war zone; but I don't see this as a major issue when talking with investors. The main concern is rising interest rates, both in Polish złoty and in euros, and this influences investors' thinking over pricing and returns, and so on." And she's not the only who feels that a few investors might have been spooked. "We are witnessing a heightened level of hesitation among those who have had their eye on the Polish market but have not yet invested in it. That said, and even though this might seem ironic or cynical, the business case has become more compelling as the country copes with an influx of new residents, who will be absorbed by the lower segments of the rental market. Therefore, the need for quality student accommodation will increase as students find it ever more difficult to rent apartments," explains Andreas Köttl, the CEO of Value One, whose platform Milestone Student Living currently operates in Wrocław, but also has locations in Germany, the Netherlands, Austria and Portugal.
Zdena Noack, the managing director of Zeitraum Student Housing, another player in this segment, is also of the opinion that the conflict next door is having a limited impact. "At the moment, we are 100 pct back to normal, with full capacity in our student halls in Poland and the Czech Republic," she reveals, adding that: "In Kraków, there are 250 students from Ukraine living in our student hall on ul. Koszykarska, which is around 85 pct of all the students, regardless of their current situation. Following the outbreak of the war, all our Ukrainian students staying in Kraków were exempted from paying rent for a period of three months, which helped them to stay in Poland in this difficult situation by removing any worries about paying it. Also, during the pandemic there was a minor effect on the leasing side, but in general things are now back to normal. The demand is growing. There are still not enough places for students to live, so there are going to be no significant changes in investment in student housing." Indeed, when it comes to the numbers of foreign students in Poland (who, for obvious reasons, make up a significant part of the demand), Ukrainians are the largest group followed by the Spanish – according to figures from Xior. Indeed, one of the main contributors to the attraction of this market is the fact that Poland is seen by students as a good place to study. "Tuition is cheap, the accommodation is cheap and the universities are ranked very highly," points out Sandra Aznar of Xior. She also spells out Xior's plans for Poland: "Poland is an add-on to our portfolio and we want to increase it to 2,500 units, but limited to 10 pct of our fair value portfolio. We want to grow in Poland in a steady sustainable way."
Nowhere to crash for the night
Everyone acknowledges that there are simply not enough beds. For Xior, the question seems simple: "Poland is like Belgium. It is undersupplied and there are enough students for us to enter the market," reveals Sandra Aznar. Colliers puts some figures to this. "We have over than 1.2 mln students in Poland. In public dorms there are around 117,000 beds and this is constantly declining. However, the standard of living is not always up-to-date. In terms of modern student housing accommodation there are only around 8,000 beds – and there are around 90,000 foreign students in Poland. So, looking at these numbers on their own, and even when you take into consideration that some of the students will not be using student accommodation, the supply gap is huge, and will stay so for the next few years," predicts Dorota Wysokińska-Kuzdra. Sandra Aznar feels that Poland is comparable to the UK, and indeed, Xior will apply the same business model here as it has there. "In the UK, there are 2.5 mln students and in continental Europe there are 8.5 mln. In the UK there are beds for students for about 40 pct, but in Europe we are only at 13 pct. But look at Warsaw, where there are 225,000 students and only 10,000 beds available. This is not enough and they need to live somewhere," she argues. However, according to Student Depot, how many beds are actually required is something rather hard to assess. "If we take Western markets as an example, where 18–35 pct of students live in student houses, the ratio of students living in such dormitories is much higher than in Poland, which shows that there is room for the growth of the number of beds. On the other hand, public dormitories provide 132,000 beds and up to 30 pct of students live with their families during their studies to reduce their living costs. Student purchasing power, however, is not easy to assess, making it more difficult to estimate the exact size of the PBSA [purpose built student accommodation] market," explains Jolanta Bubel, the CEO of Student Depot, one of the platforms of Griffin Capital Partners, which also invests in the private rental sector through its Resi4Rent platform.
Picking up steam
The rapid growth of the sector as an investment product appears to be happening right now throughout Europe. Xior, being a relatively big player, is nevertheless still just a young company. "Our current CEO also founded the company in 2007, when we started investing in student housing in Belgium. After this we expanded into the Netherlands and then in 2009 we entered the Spanish and the Portuguese markets. When later held our IPO and listed on the Euronext in 2015, which was when our growth really took off." relates Sandra Aznar. But there has obviously been a clear appetite for this kind of investment, since now the company (which is structured as a REIT) is quite a lot larger. As Sandra Aznar goes on: "Back then our portfolio was worth EUR 200 mln, now we are at over EUR 2 bln with another EUR 700–800 mln in the pipeline – and that's even without Basecamp." According to Xior, one of the attractions of student accommodation as an asset class is that it is counter-cyclical. "During economic crises, we actually perform better because that's when people choose to study longer and put off going out to find a job. We saw this in 2009–2010 in the wake of the financial crisis, when people were queuing up for student housing because there were fewer jobs and they needed to study longer," explains Sandra Aznar. But that has not been the only crisis the sector has had to weather. Due to Covid, most forms of social interaction over the last two years have been seriously curtailed, but according to Sandra Aznar, the pandemic has been almost no problem at all for the sector. "We didn't suffer any negative effects from Covid. As soon as students could go back to their residences, they came back. We provided a discount of EUR 50 over two months, but nothing more than that. There was no impact on profitability," she reveals. Other operators seem equally unconcerned by Covid. "Occupancy levels in our properties across Europe have remained stable at a high level, which proves that online teaching will never replace the local experience of studying at university. Student mobility has been an instrumental driver in this and we have been able to witness first-hand that even in the most adverse conditions – the restrictions on travel and the lockdowns – young people have not given up so easily on their opportunities to temporarily live in another country," insist Andreas Köttl of Value One. Jolanta Bubel is not complaining either. "Our six operating Student Depot student halls have enjoyed full occupancy through the first half of 2022. The places for the coming academic year of 2022/23 are also being booked quicker this season than last year. The ongoing political situation has thrown up challenges, but also opportunities, for investors active in the Polish PBSA market," she believes.
Not quite so easy to barge in
With this explosive growth in the sector, everyone recognises that more competition is on its way – but that doesn't mean there are no barriers to entering the market. "There is a significant need for new developments and new smaller players on the market," says Zdena Noack of Zeitraum. "We are one of these, as we can see the huge potential of the sector. To be efficient in this field, however, the most important thing is to have knowledge of the market, find good locations and ensure high quality standards for the residences and the services. We combine all these features and next year we will be opening our biggest private dormitory on ul. Solec in Warsaw, which will be a mix of affordable student rooms as well as premium ones in one of the best possible locations. Apart from Poland, we are also planning projects in Germany and Italy," she adds. Indeed, it is finding the right location that Jolanta Bubel also identifies as one of the main barriers to entering this market. "There is strong interest in entering the Polish scene and there will surely be more new players doing so. The entry barriers are, however, significant, such as the availability of plots near universities, the prices of those plots, and the need to compete with other segments, such as offices or flats to rent. The cost and availability of financing may also be a challenge for new players, and only experienced companies will be able to adjust their business models and develop new projects despite these challenges. These conditions will limit the entry of new companies that lack local experience," she admits.
This certainly doesn't seem to be putting off foreign investors, as Andreas Köttl of Value One indicates: "We expect the student accommodation segment in Poland to continue to be a growth and success story, therefore attracting new players in all areas of the value chain and eventually leading to the consolidation of the market." And Dorota Wysokińska-Kuzdra is of a similarly optimistic opinion: "In a market that's still rowing, it benefits all stakeholders to have more competition, more players and more activity. So, all in all, this is a very positive sign. Considering the huge supply gap, the market will grow. Local players will prepare their portfolios, and then investors will enter and fund these developments or purchase ready projects." She does add one note of caution, however: "So, the prospects are very good, but one has to remember that all residential projects, including student accommodation, are pretty sensitive to pricing, so we may witness some discrepancy in price expectations between local developers and foreign investors."