Data is crucial
Small talk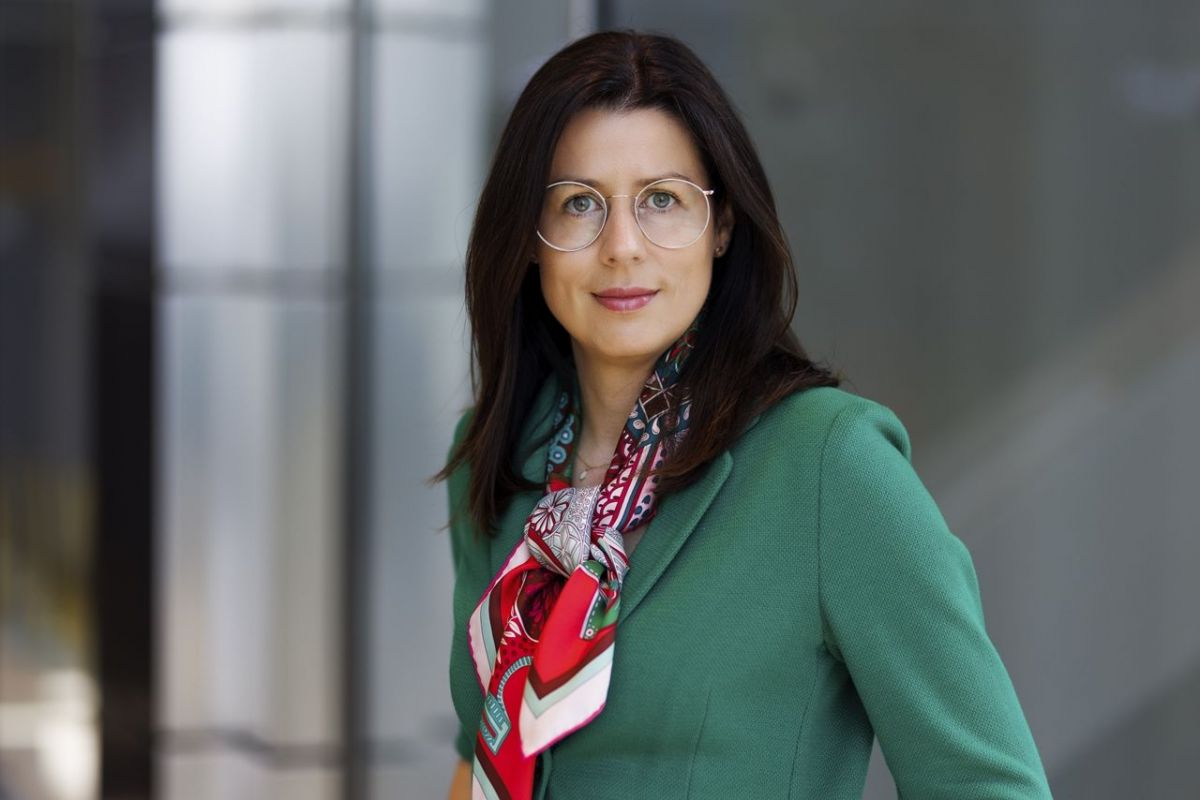 ESG strategy specialists Westbridge Advisory International has just opened its Polish office. Why here and why now for the company –and why digitisation is so very important for the whole process...
Westbridge has just opened an office in Poland. What is it that you do?
Danuta Grzywacz, country head for Poland, Westbridge Advisory International: In a nutshell, Westbridge supports institutional real estate investors and asset managers in the implementation of their ESG strategies. We established the firm in Germany in 2015 as an operation cost-optimising company. This entails scrutinising and understanding the energy usage of buildings across all asset classes. To be able to understand each property's energy usage, we typically begin most of our projects by looking at the energy procurement. This allows us to provide our clients with precise and, above all, consistent energy consumption data for each asset. We were already highly experienced in this field and therefore perfectly positioned when ESG started to become a more prominent topic on real estate investors' and asset managers' agendas three-to-four years ago. Now, we offer a range of services across three main areas: energy, green building and operations management. These cover digital energy monitoring, e-mobility charging solutions, smart metering, ESG due diligence, sustainability certifications, operational expenditure due diligence and facility management tenders. Our firm has been experiencing tremendous growth and so we have set up several subsidiaries, acquired one company, merged with another, and currently have a workforce of more than 120 employees.
Why have you now opened a Polish branch?
In our work, data is crucial. You can't implement an ESG strategy without establishing a baseline, otherwise you'd be flying in the dark. It's also impossible to gauge improvements if you don't have enough relevant data. Most of our clients own real estate portfolios that are not only in one country but also across Europe. With the increased reporting requirements, they require a partner that can provide reliable and consistent data across several jurisdictions. We are active in 21 European countries. After Germany, Poland is the most important country for us. We have a strong presence here through our international clients and are already working with a few market leaders in this country. But we also like working here because of the dynamic market, which also makes our work a lot of fun. The work we do for our clients would not be possible without building mutual trust, and trust requires a local relationship in the local language. Opening our office in Poland, therefore, made perfect sense and was a logical step for us.
What are the greatest challenges when it comes to ESG implementation?
That's not an easy question to answer, as there are so many challenges. Let's start with the lack of transparency and the still relatively negligible levels of digitalisation. Traditionally, someone was given the task of "making the building work", and what they did or how they did it didn't matter as long as there weren't any complaints. The current focus on sustainability has resulted in a disruption to the property management value chain – and this process is certain to continue for some time to come. At the same time, the real estate world is still far from being digitalised. This has led to various inefficiencies, because some work is still being done manually that could – and therefore should – be done faster and more accurately by a machine. The major issue that emerges from this is that you can digitalise without ESG, but you can't implement an ESG strategy, monitor it, measure its success, benchmark it or adjust it without digitalisation. We have also noticed a stronger focus on the 'E' in ESG. However, these are three letters, and the social aspects, as well as governance, are as important as the environmental aspect of ESG. And, last but not least, there are the constantly changing regulations and taxonomy, new certifications, the lack of standards and the increased reporting requirements that are being piled on at a staggering rate – all of which pose a tremendous challenge to the implementation of an ESG strategy. We have therefore established a team committed to monitoring the regulatory side, since our clients can't do this on their own on top of their daily workload.
Why should someone bring you in?
We are operation cost optimisers and ESG specialists with a sole focus on the real estate sector and a track record of roughly 4,000 successfully completed projects across all asset classes and more than 20 jurisdictions. We have carved out a niche for ourselves and know exactly what we can do within it. Aggregating data is a challenge; adding consistency and reliability is close to impossible; while organising, interpreting, and drawing conclusions from data is an art form. We have mastered each of these disciplines, so that our clients can focus on and allocate resources to their own core competencies.
What would you say to those who think ESG in real estate just a lot of hype?
I'm the mother of two wonderful boys and, of course, I want them to enjoy a high quality of life. The real estate sector has a massive impact on all of us and can make a huge difference when it comes to conserving our resources and behaving in a more sustainable manner. Our approach to the environmental and social spheres and to governance all play an important role in this context, so ESG is definitely here to stay.
Interview: Elwira Soćko