Training the assertiveness muscle
Small talk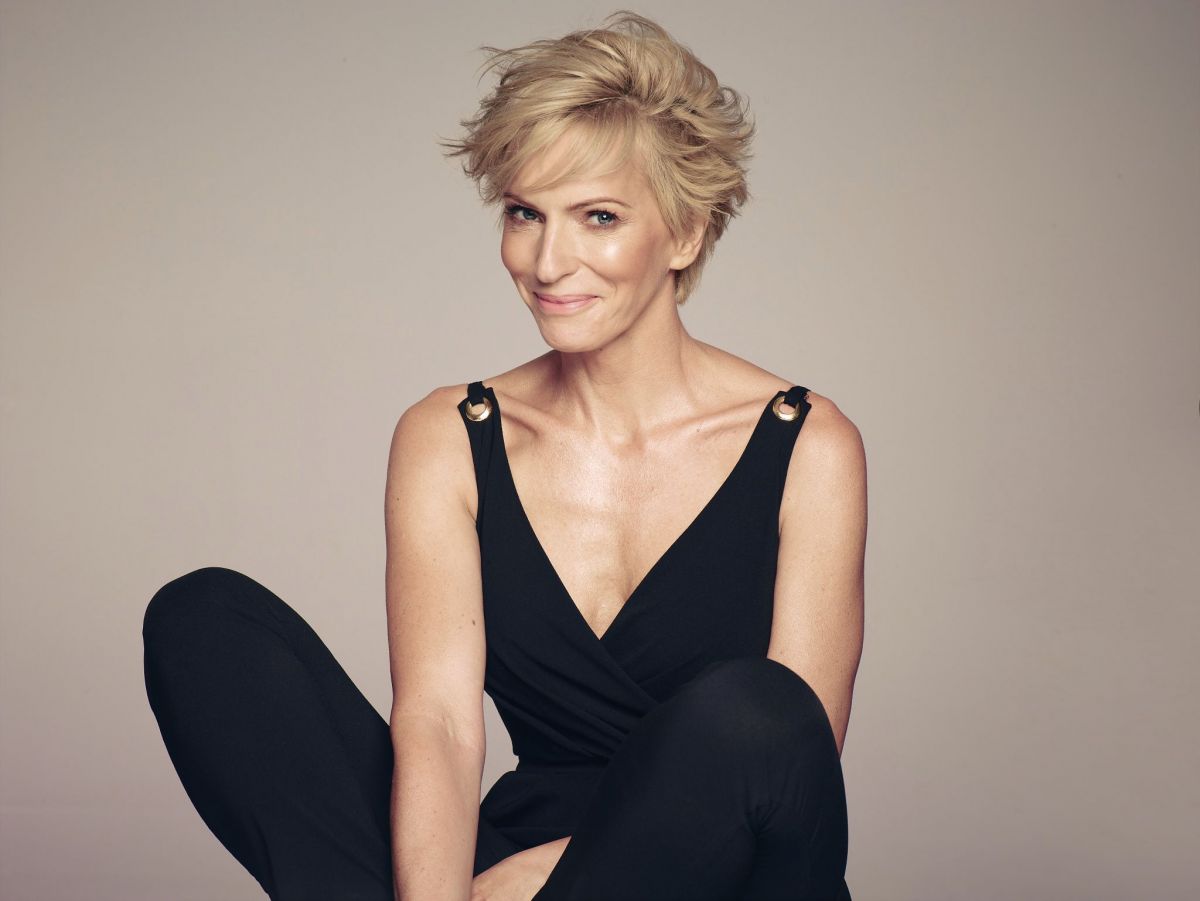 Paulina Smaszcz, well-known in Poland for her career in the media, has now taken on the challenge of head of marketing and PR at JLL Poland. She tells us all about the changes that are afoot at the consultancy and how her varied experience is set to contribute to this
How do you feel in your new role? What challenges have you had to face so far at JLL?
Paulina Smaszcz, head of marketing and PR, JLL Poland: I have to admit that I've been thrown in at the deep end. My team and I are currently perfecting our new strategy, which is to be introduced in December. Above all, what we are trying to do is to implement and promote it online. Of course, our company is very big and working for it involves a lot of challenges, but I very much like the quick pace and working under time pressure. The most important thing, as always, is the people – and my team is very strong and made up of those who can learn and who inspire me. Moreover, the group is continuing to grow and I'm looking for new faces to strengthen it from the resources that I've built up over 25 years in various corporations.
Most of our readers probably know you mainly from your career in the media, but that was only one stage of it. How does your varied experience help you in your new role?
It's true that working in the media was only one phase of my career – in August it will have been 26 years since I started working for international companies. Each position and all of my experience, whether as a doctor of social sciences, a lecturer or an expert on PR and communication, has broadened my perspectives. I like it when you get 360° feedback on a project, with several points of reference based on the cooperation, and when different strengths need to be combined. It also suits me when a task has another objective, such as improving sales or the company's image rather just marketing, and when it requires forming relationships with different partners or organisations.
Could you tell us something about JLL's changing strategy?
Our 'People Experience' strategy is intended, above all, for the people within the company and to adapt the workplace to post-pandemic requirements. Nevertheless, it remains client-focused. We want to maximise our service, consultation, administration and implementation opportunities, so that we can offer a ready-made A-to-Z product. To this end we are looking for new tools and new platforms. The market requires change and we want to be the leader in this process and find new paths forward. Our ESG policy is also of great importance and sustainability goals represent a key element of our current activities. According to the experts in this field, the real estate market is responsible for 40 pct of carbon dioxide emissions, and so we want to show through our case study analyses how to implement environmentally-friendly policies. Another aspect of this is providing support for women through each stage of their careers. We are working on the '30% Club' campaign, the goal of which is for 30 pct of executive management positions to be held by women by 2025. I wrote my doctor's thesis on how women's potential was not fully utilised in Poland at the height of the political changes and I'm very passionate about this.
Is it difficult to be pro-woman when the feminist point of view is often criticised and not taken seriously?
As a sociologist, I love raw statistics and I like to base my arguments on them. A pay gap still undeniably exists in Poland, while the access to management positions for women remains limited. The argument that we have already reached equal status with men generally comes from people who live in cities, where the situation is indeed much better, as well as from men themselves, as they aren't directly touched by this issue. But it's equal employment opportunities as well as ensuring a return to work after maternity leave that are what really need fighting for. I'm also concerned about opportunities for women to return to work at a mature age, as much needs to be done in this respect, too. Undervaluing women's abilities and potential not only has an impact on societal attitudes, but also on the nation's GDP. Education, both formal and informal, is an under-valued resource that's worth investing in. The more competencies and independence we achieve, the more aware of our own needs and abilities we become.
You're also passionate about psychological health issues. What support should a sensible employer provide in this area?
It's essential to educate bosses about the signals that employees show when they are going through a personal crisis. I've also noticed an inability to communicate about their own career needs in those who take part in my workshops. I sometimes ask managers why a certain person hasn't been promoted, sent on a course or offered further training, and the response I often get is: "But I didn't know that he/she wanted it." Nobody teaches us to communicate this way. It's the same with presenting yourself, asserting yourself, public speaking and expressing yourself adequately. It's especially important in an age of image-based communication to ensure that we don't neglect these skills. The excessive amount of information we are given through different media channels doesn't help, either. I believe that what we allow to get through to ourselves is largely a matter of choice. If I want to know what's happening in the world. I read news from trusted sources, but I don't allow my senses to be constantly bombarded by the TV or radio. Whether it's playing with building bricks with your child, walking the dog through the woods, or whatever you really like to do, I believe we should devote ourselves to it utterly. This is also a form of assertiveness and it's like a muscle that you can and even need to exercise.
Interview: Julia Cudowska