Can you hear the sirens wail?
Editorial
Tomasz Cudowski, editor-in-chief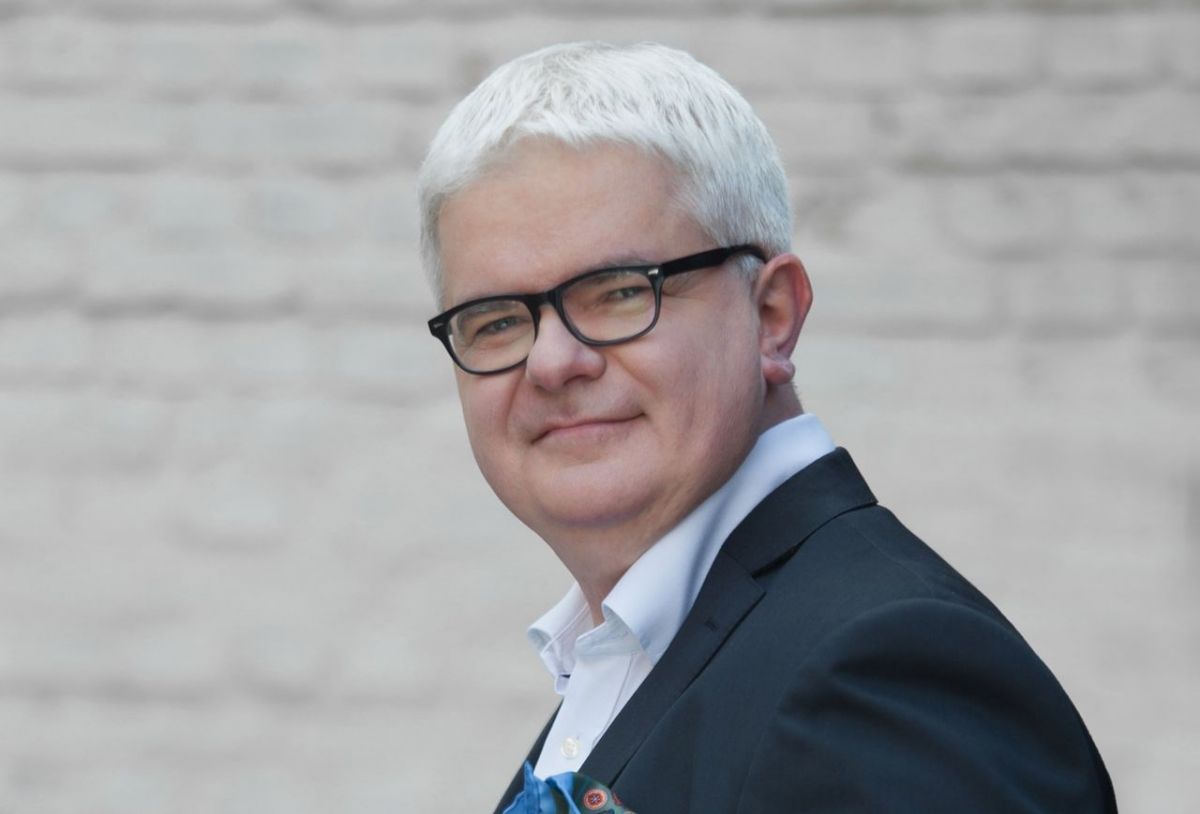 We would like to dedicate this summer edition of 'Eurobuild' just to you, to make everything seem sunny and optimistic. Starting with myself, this year my vacation turned out to be more of a working holiday, as I found myself in beautiful Vilnius with laptop and phone in hand; but the evenings and sometimes even the afternoons, however, still belonged to me
The Lithuanian capital has for centuries been a city that is open and welcoming – and this year it is a real melting pot of cultures and nationalities, with Ukrainians and Belarusians fleeing the war and their political regime respectively making up a large number of the foreigners. There were also large numbers of Poles and Russians, who were mainly tourists, although some also appeared to be in conflict with their government. This pan-Slavic microcosm, nevertheless, manages to coexist in harmony in the Baltic state without any major tensions arising from living on top of one another or from hanging out in the same Old Town squares and pubs. Our stay in Vilnius coincided with Lithuania's July 6th national holiday, as we discovered from the closed doors of shops and museums. Luckily, it was business as usual for the restaurants and bars, which was where we spent much of that day. However, my blogging and consumption of cold soup and cepelinai (zeppelin-shaped dumplings) in one of these bistros was interrupted by the roar of fighter jets overhead. The reaction of everyone in the restaurant, regardless of nationality, was the same: pupils narrowed, faces blanched, a few scared looks were exchanged and some people even rose from their tables nervously. Thankfully, they were not Russian SU-27s, but Nato Gripens in the service of the Lithuanian air force. And they were all polished up to take part in the military parades, but due to the low cloud cover over the Lithuanian capital that day, a formation of these planes flew quite literally just over our heads. Once the shock had passed, I was reminded by the wail of sirens of a particular war that once took place in Poland. Back home, sirens had long ago been bestowed with what was meant to be the permanent and purely symbolic role of commemorating various historic events. The Mazowieckie region a while back decided that they were to wail out to mark the Smolensk disaster – and they are certainly sounded to mark August 1st and the start of the Warsaw Uprising. It doesn't seem to matter to the Warsaw authorities that many private individuals and institutions have asked for this tradition to cease, given the numbers of traumatised Ukrainians who have recently fled to the city. But it made me think maybe empathy is more important than tradition. Hell, this was supposed to be a nice sunny holiday...
At 'Eurobuild', we, too sometimes sound the alarm, but luckily not in this edition. Instead, we take a look at student accommodation as this sector bubbles up. It's also hotting up near the coast, where the first office hub built next to an airport in the CEE region is now emerging. Does this represent a new trend, or just the continuation of the Hanseatic entrepreneurial spirit? We also take a look at green certificates for apartments and whether the colossal demand for homes has not been holding back developers in this regard. And what about the financing for this sector? Is a bubble forming or not? Cushman & Wakefield gives us the answers. We also provide you with a large section devoted to Eurobuild's spring and summer events, so you can look back once again at the tennis, the golf, the cycling and maybe the meeting over dinner in Katowice we organised with Prologis?
But most of all, make sure you relax, recharge your batteries and have a great summer. September promises to be a busy month for us all!