Getting into the ESG groove
Small talk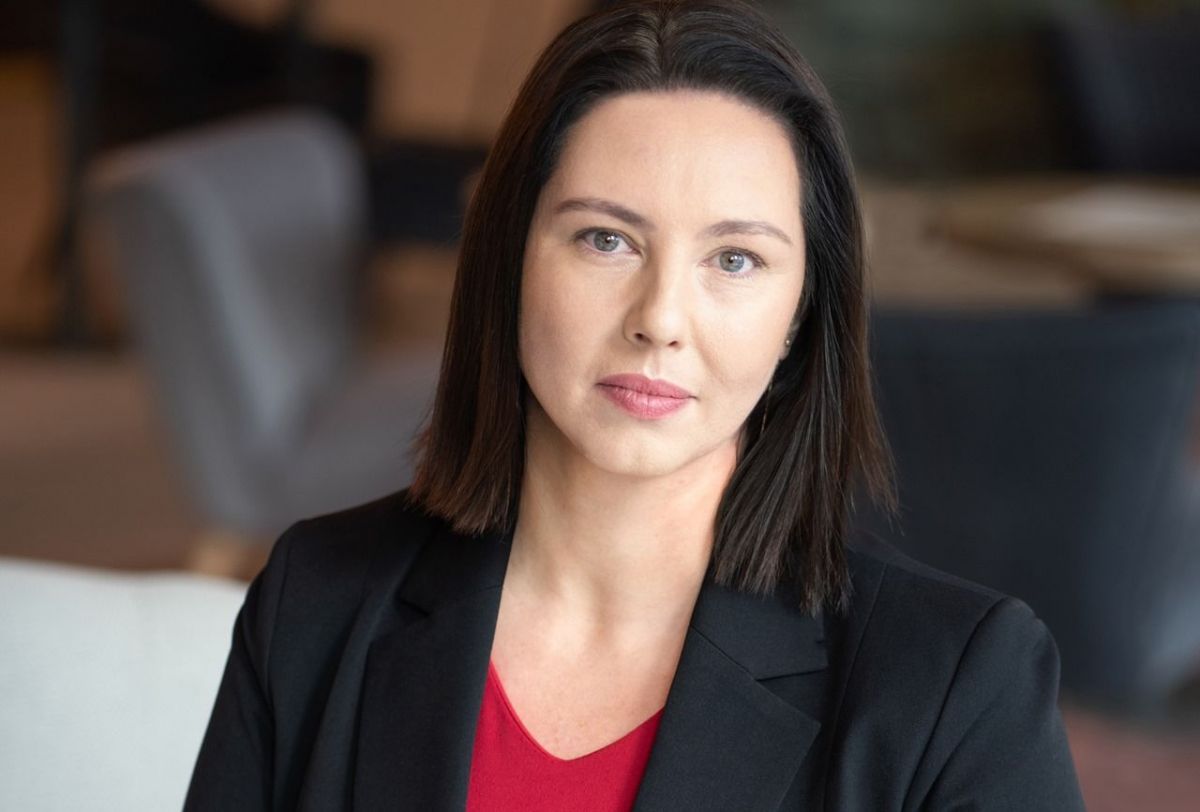 Eurobuild CEE spoke to Agnieszka Giermakowska, the ESG lead of consultancy Newmark Polska, about where the office market is heading, whether the warehouse market is n danger of over-saturation, and how she already lives and works in line with ESG ideals
Office developers have become more cautious when it comes to starting new projects – last year's volumes were not record-breaking and now the stock under construction is relatively limited. Does this mean that we've lost confidence in the office market?
Agnieszka Giermakowska, the ESG lead and research and advisory director, Newmark Polska: Last year's total take-up for Poland's nine largest office markets came in at close to 1.5 mln sqm – the fourth best result since records began. Leasing activity in Warsaw returned to pre-pandemic levels, while for regional cities it was close to 2019's record figure of 693,000 sqm (last year's office take-up was just 70,000 sqm lower). This suggests that offices are doing well and are still an essential tool in business growth. Development activity has been dampened by the deteriorating macroeconomic situation, as well as the increases in labour, office construction and fit-out costs. Indeed, new construction is falling. The stock under construction in Warsaw currently amounts to 180,000 sqm scheduled for delivery in ten projects – most of which will be completed in 2024-25. The largest regional cities have 580,000 sqm underway in over 30 projects – that space will come onto the market this and next year. Developers are building less, but that doesn't mean that they are not in planning mode. They are in fact preparing many projects that are likely to be added to the Polish office market over the next ten years.
In such uncertain times, co-working space is a particularly sought-after format by tenants and investors alike. How will flex offices evolve? Are they likely to expand into smaller cities?
Occupier demand for coworking space has been high in Poland over the last few years and this segment of the office market has been rapidly expanding. This is confirmed by the growing flex stock, which already exceeds 320,000 sqm. We have been receiving more and more enquiries from tenants about flex offices in buildings where they were planning to lease traditional office space. This shows that flexibility is still in demand. In addition to the typical formats, such as coworking and serviced offices or hybrid models, some developers are also offering flexible short-term leases for ready-to-occupy offices along with services usually found in the flex sector. Leading coworking providers are already entering smaller cities that have so far been dominated by local entities. Investors are aware of the appeal of flex offices, but they would also prefer that such space didn't exceed 15 pct of a building's office area.
The warehouse market has been in great shape, but there are already signs of saturation – and maybe even oversaturation – on the horizon. What are the main challenges facing the sector going forward?
Poland is the fourth-largest warehouse market in the EU with a total stock of over 28 mln sqm – just behind Germany, France and the Netherlands. There are, however, distinct differences in their warehouse saturation rates (0.7 sqm in Poland vs 2 sqm in the Netherlands). In addition, Poland offers competitive rents. The challenges facing the warehouse market include funding constraints and the persistently high fuel, energy and gas prices. Due to the supply chain disruptions caused by the pandemic and the war in Ukraine, companies have stepped up their activities aimed at risk mitigation and greater business diversification by shifting production closer to their end-markets. This is particularly evident when we look at the number of manufacturers planning to set up more plants in Poland in line with the trends for nearshoring or friendshoring. This, unlike the challenges, will add a further dynamic to the growth of the warehouse market. In addition, EU subsidies and the European Commission's plans to support manufacturing and bring down inflation will also strengthen this sector.
ESG is a noble ideal, but also a costly one. Would a recession affect its popularity, or can there be no going back on this?
ESG is not just an idea – it represents real needs and market requirements regulated by law. We need to change our habits and the way we use resources. An ESG strategy requires long-term measures and substantial spending from the outset, but its effects will take time to materialise. There's no turning back from ESG. For example, the EU's Corporate Sustainability Reporting Directive will require large listed companies to prepare ESG reports for 2023. This requirement will be extended to other companies in subsequent years.
What kind of office building do you personally prefer?
Above all else, I prefer space that matches the rhythm of my life. Space that allows me to combine work, leisure and integration – well-connected and aligned with ESG.
How do you commute? Do you change the way you travel to work according to the season?
I commute sustainably and responsibly. The idea of carsharing is close to my heart. I mostly travel by public transport, the metro in particular. So my carbon footprint goes down by about 2,000 kg each year. And I cycle to work more often between spring and late autumn.
Interviewer: Anna Zamyłka