Making a decent micro-living
Small talk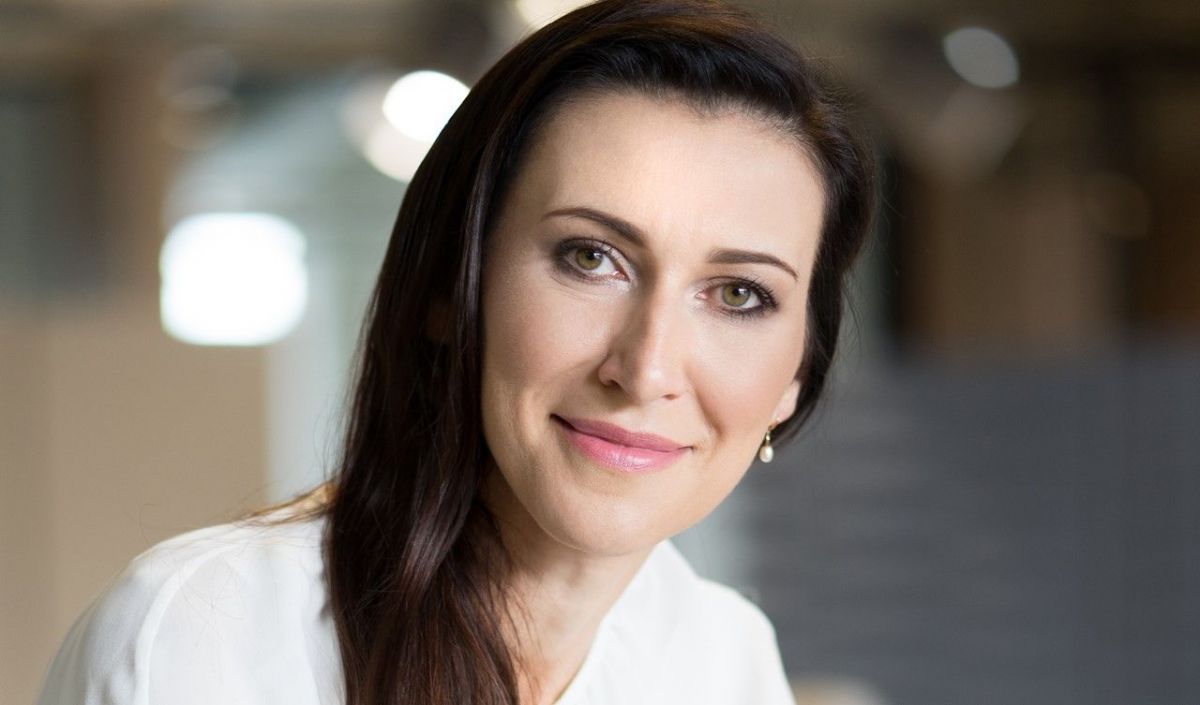 "The PBSA sector in Poland is both promising and demanding. And at both the design stage and during later operations it requires the appropriate experience and know-how," insists Renata Kusznierska of Youniq
Renata Kusznierska, the Poland regional operations director of Youniq, tells us how she is leading her company as the PRS and student dorm sectors finally take off
In the autumn, Youniq, part of German group Corestate Capital, is to open the first Shed Living building in Poland. Could you tell us more about this project?
Renata Kusznierska, Poland regional operations director and member of the board of Youniq: This is going to be the first such complex with accommodation for young professionals and students, with rooms of 17–25 sqm for one or two people and with a total of over 700 beds. It's worth highlighting its superb location in Kraków's rapidly developing Błonia district, right next to the AGH university, a huge park and several new hotels. We are preparing it for 1 Asset Management, which is investing over EUR 30 mln in the project. The building is to be managed by CRM Students. It will have already opened by October and others are planned.
You sound very optimistic. Why so?
I believe in this market and it's not just a question of faith – the numbers also point to its potential. It's estimated that there are 1.3 mln students in Poland, around 45 pct of which have to rent a place to live. Altogether, colleges in Poland provide around 130,000 beds, while the private sector supplies only 8,000. Around 60 pct of the demand for student accommodation in Europe is met, but in Poland the figure reaches barely 10 pct. So this is just a drop in the ocean. With such limited supply last year, combined with high demand from Ukrainian immigrants, it should surprise no one that accommodation for young professionals and students is rented out straight away. People are literally coming in off the street to ask about vacancies in student residences.
Did the pandemic initially put investors off? What if another bolt from the blue like this occurs?
Indeed, 2020 was difficult, since most students stayed at home to study remotely, and as a result student residences had a difficult time. But not long after that there was a rebound and the situation returned to normal. Since that time, 100 pct of all places have been rented out.
But the students don't have to sleep in tents like in Ireland?
(laughs) No, what happened in Ireland was an isolated incident. One college was indeed unable to cope with the influx of students at the beginning of the academic year and – as I have read in the press – they had to accommodate them in tents, but only for a couple of days until they found them normal living quarters.
Why do students choose to live in student halls when they can get together with someone else and rent out an apartment?
Much depends on the personal preference, but for this age group it's extremely important to have a suitable space to study, relax and have fun. And social contact with their peers is also important. According to a ThinCo report, up to 76 pct of students are looking for large high-quality common areas and 81 pct want to be part of an organised group and build a community around their residence. This is also backed up by the economic trend for sharing when it comes to shared space.
Does this all mean that the PBSA sector is poised to join the investment premier league?
That depends on how you look at it. On the one hand, this is the real estate sector with the highest returns in Europe; but on the other, it's still regarded as an alternative asset, due to it being fairly young. If an investor is considering entering this market, they will have to convert buildings themselves or commission a developer to build them. Converting existing buildings is, however, demanding and costly, because a student residence requires a certain layout and you can't always guarantee the optimal use of the space and an appropriate return per sqm.
But you believe in the future of this sector.
Yes, of course. And just to show you why I will cite some more figures. According to the OECD's data, 5 mln students were studying abroad in Europe, but by 2025 the figure could be as high as 25 mln. This will have an effect on the Erasmus scheme and other such exchange programmes, but also on the growing openness of colleges to accept students from abroad. Poland will account for a significant proportion of these figures – and not just because of students coming in from the East. To sum up, I would say that the PBSA sector in Poland is both promising and demanding. And at both the design stage and during later operations it requires the appropriate experience and know-how.
Interview: Tomasz Cudowski