A time for trust
Small talk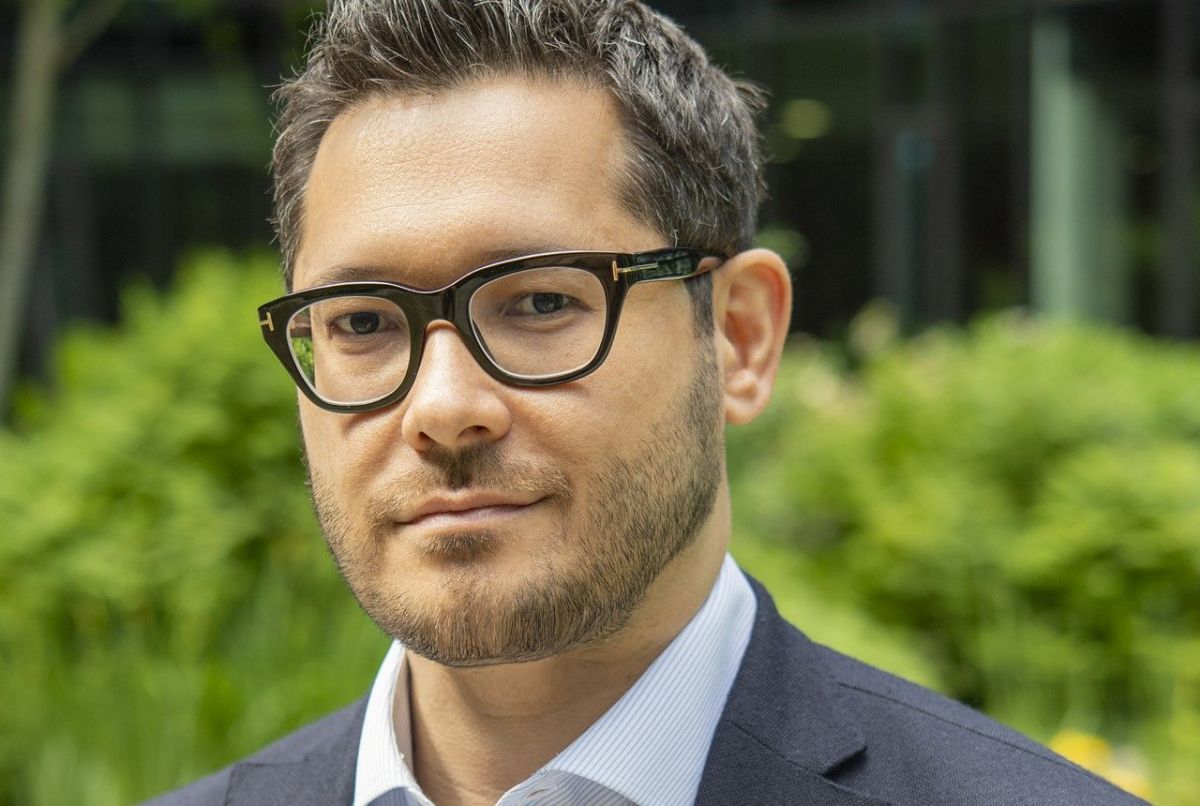 "Just cleaning and maintenance are no longer sufficient. The landlord, as a specialised operator, has to be ready to provide or recommend the best service according to the tenant's needs," insists Antonio Pomes of Golden Star Estate
Antonio Pomes, the head of asset management, Golden Star Estate, tells about the company's ten-year-old golden hen, Konstruktorska Business Centre in Warsaw, and why it's still attracting major leases
You can boast one of the largest leasing deals in recent months – 14,000 sqm for ten years at Konstruktorska Business Centre. How did you manage this in the current situation?
Antonio Pomes, the head of asset management, Golden Star Estate: We really engage with the market – we don't sit around waiting for the brokers to come to us. This success is a result of our strategy of being very proactive on the market. Our tenants are not just tenants, but also our partners – we care about the success of their businesses.
Konstruktorska Business Centre is now ten years old. How has it aged?
KBC is a very beautiful lady in her prime, so you can't tell what her age is.
There are many office buildings that are 10 to 15 years old in the same part of Warsaw – Mokotów business district. Are they not now in need of refurbishment?
I believe some properties will diminish in terms of their attractiveness, but some will become even more alluring, because of their timeless quality. There are buildings there, like KBC, that have been developed to a very high standard. KBC has two internal patios with a lake, providing a small oasis of wellness surrounded by greenery. The building offers the latest ESG features, even though it was built ten years ago. Not many developments can offer the same quality.
Are such buildings able to compete with those in Wola, which has more recently emerged as a business district?
There are many assets in Mokotów that are not competitive with Wola. By 'aging' we actually mean the decrease in overall quality – the design as well as the technological and environmental features. Some buildings are getting old, and they will not stand the test of time. However, there's a kind of property, the best in their class, that will continue to attract new tenants, because they offer a product comparable in quality to the new buildings in Wola, while at the same time being cheaper to rent. Often it is not even a matter of rental costs, but of the specifications that are unique to some buildings. For example, KBC offers 7,000 sqm of floorspace on a single floor, which is the biggest floorplate in the CEE region – and obviously for a large company it's much more efficient to have 7,000 sqm on one level than occupying seven storeys in a tower in the city centre, especially if you're an IT firm and need flexible and open space that can be easily readjusted.
How have the expectations of tenants been changing?
Tenants expect the landlord to offer a more comprehensive service than in the past. The landlord's attention now needs to be focused on the entire range of topics important to the tenant. Just cleaning and maintenance are no longer sufficient. The landlord, as a specialised operator, has to be ready to provide or recommend the best service according to the tenant's needs. Last year we took charge of the maintenance of the servers. Some tenants feel uncomfortable doing this themselves, since sensitive data is involved, and so they need somebody to trust this with. So it is mutual trust that tenants now require, and they are ready to pay a premium for this and sign longer contracts.
Are longer contracts difficult to negotiate?
Again, KBC provides an excellent example of how this issue should be approached. Most tenants have recently been looking to reduce their space, with the trend being to relocate into more central districts, such as Wola or the CBD in general. The vacancy this led to at KBC lasted as little as just under a year. We were very proactive in targeting the best possible tenants, and eventually every new lease that was signed was for a minimum of ten years and with an expansion option. We have provided an enhanced power supply for one of our new tenants, because they have very demanding workstation requirements. Although the trend in line with ESG is to reduce energy consumption, in this case we increased it, because that was what our tenant needed. We have been accommodating when it comes to various technical solutions, services and also soft factors: we take care of the greenery and offer space for events. We try to prepare tailormade space for our tenants and even implement some of the solutions required ourselves. For example, the space requirement of our newest tenant at KBC turned out to be greater than what they had agreed in the contract, but we showed them how to make the space plan more efficient to comfortably fit in more employees. Rent savings of up to 15 pct were made this way. This helps to foster mutual trust, which is a crucial factor.
Do you find Warsaw a nice place to live?
I've lived in five different cities, but Warsaw is my favourite. I love its vibe. It has become a very international city, attracting high-profile business from around the world. A few years ago, most of the Italian people in Warsaw were running pizzerias. Today, the Italian people I meet here are either making pizzas or running IT companies.
How do you like to spend your free time?
Last week, egged on by my local friends, I bought a motorbike. There is a large biking community here. I'm planning trips outside Warsaw to explore small towns and villages. I can't wait for the biking season to start.
As an Italian, what do you think about the different attitude towards work here?
Italians are more emotional in the office, but Polish people are more rational, in my experience. The big difference is that while Italians excel at finding creative solutions, Polish people are more predictable, and thus more reliable. A mix of the two would be the perfect combination.
Interview: Anna Zamyłka