Hitting the ground running
Small talk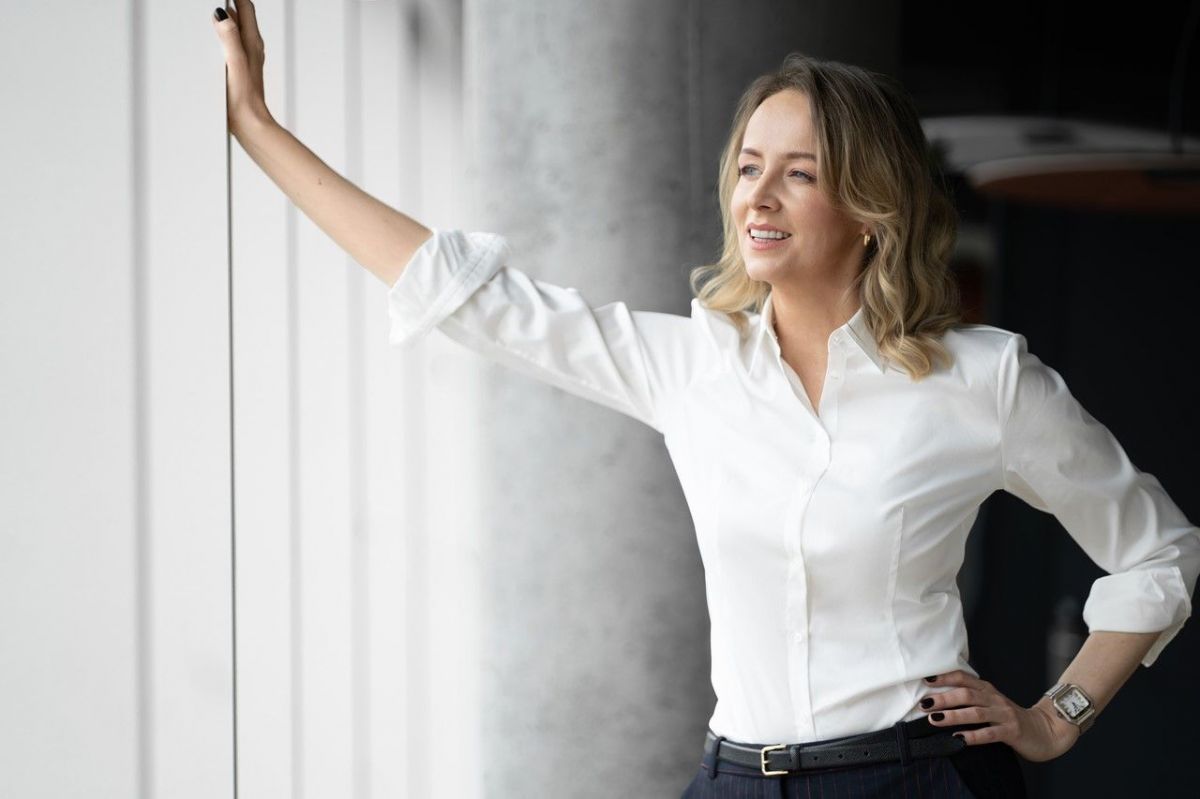 "After a few weeks at LCP it feels like I've been here for years. This is all down to the dynamic growth the company is experiencing at present," reveals Magdalena Kowalewska, the new COO of LCP Properties Poland
Magdalena Kowalewska has recently switched from the COO of CPI Poland to the same position at LCP Properties Poland. She tells us how it feels to take the helm as retail parks go from strength to strength
Your move to LCP is a huge change from Immofinanz, where you were employed for many years. How do you feel in your new role?
Magdalena Kowalewska, COO, LCP Properties Poland: It does indeed represent a major change in my life, but after a few weeks at LCP it feels like I've been here for years. This is all down to the dynamic growth the company is experiencing at present – there's a lot going on and right now I'm in the middle of all these changes and leading the team in a period of significant investment and growth, which is very exciting.
What will you actually be doing at LCP?
I'm going to be responsible for many areas – the leasing, asset management, property management, marketing, PR, legal, HR... and I'm also in charge of expansion. LCP has a huge appetite for growth, focusing on development and acquisition for the long term. I'm now responsible for both warehouses/industrial and retail, including the M Park, M Emka and M Multipark brands. The umbrella brand, M Core, brings together highly profitable, family-owned real estate investment and management companies and includes LCP, Proudreed, Sheet Anchor, GIPAM and Evolve Estates. M Core has a pan-European asset portfolio value exceeding EUR 5.5 bln.
How does this appetite for growth manifest itself, and in what areas does LCP intend to grow?
We will grow in the warehouse sector with an emphasis on SBU facilities, as well as in the retail park segment. LCP's current property portfolio in Poland is worth around EUR 0.5 bln, and is set to double in just a few years. In terms of corporate matters, we are substantially expanding the team in Poland and will soon move to a new, larger office.
So you also believe in retail parks?
Very much. They have a bright future ahead of them. They passed the test with flying colours during Covid. They are also doing well during the current difficult macroeconomic situation, so they will certainly cope with other turbulence if it arises. The tenant mix of such parks makes it possible to meet the basic needs of consumers and – something that's very important today – the shopping doesn't take long and is convenient, as it's possible to drive to each shop. The space in retail parks is also an interesting alternative for tenants – rents are lower than in malls, as are the maintenance costs. For all of these reasons, they are quite the tasty morsel for investors.
You are just beginning your investment in the SBU segment in Poland. Aren't you worried about the strong competition in this market?
As a matter of fact, we only have three such facilities in Poland, but we are benefiting from the group's European experience and intend to catch up quickly. There's still a lot of work to be done in this market in Poland too, so we are positive. Supply and demand are growing steadily, driven by the growth of the e-commerce segment and urban development. We want to distinguish ourselves through greater flexibility in terms of what we offer, which includes a wide range of modules, even quite small ones. Our strength also lies in our systematic approach – we can build and lease quickly and, with our know-how, manage costs effectively.
What do you see as the biggest challenges and obstacles in the way of your further expansion? Do these include problems with securing sites?
We operate within city boundaries, where suitable plots of land only exist in fairly limited numbers, while sometimes problems with transport accessibility or formal status need to be addressed. There's no shortage of investors for the best locations, as we are in competition not only with other warehouse or retail developers, but also with the residential sector. However, by utilising our team's vast experience, together with the partners we work with, we are well placed to tackle these challenges.
And what's the biggest challenge for a new mother? You've recently returned to work following maternity leave.
Yes. Janek has already been packed off to the nursery while I've thrown myself into my new responsibilities. Maternity and professional responsibilities have a lot in common – both spheres require not only skilful cost management, but also managing multiple projects simultaneously as well as prioritising tasks. Diligence, resilience when it comes to stress and basic human empathy are also invaluable qualities for both a parent and a real estate manager.
Interview: Tomasz Cudowski