P(R)S. I love you
Residential
Anna Korólczyk-Lewandowska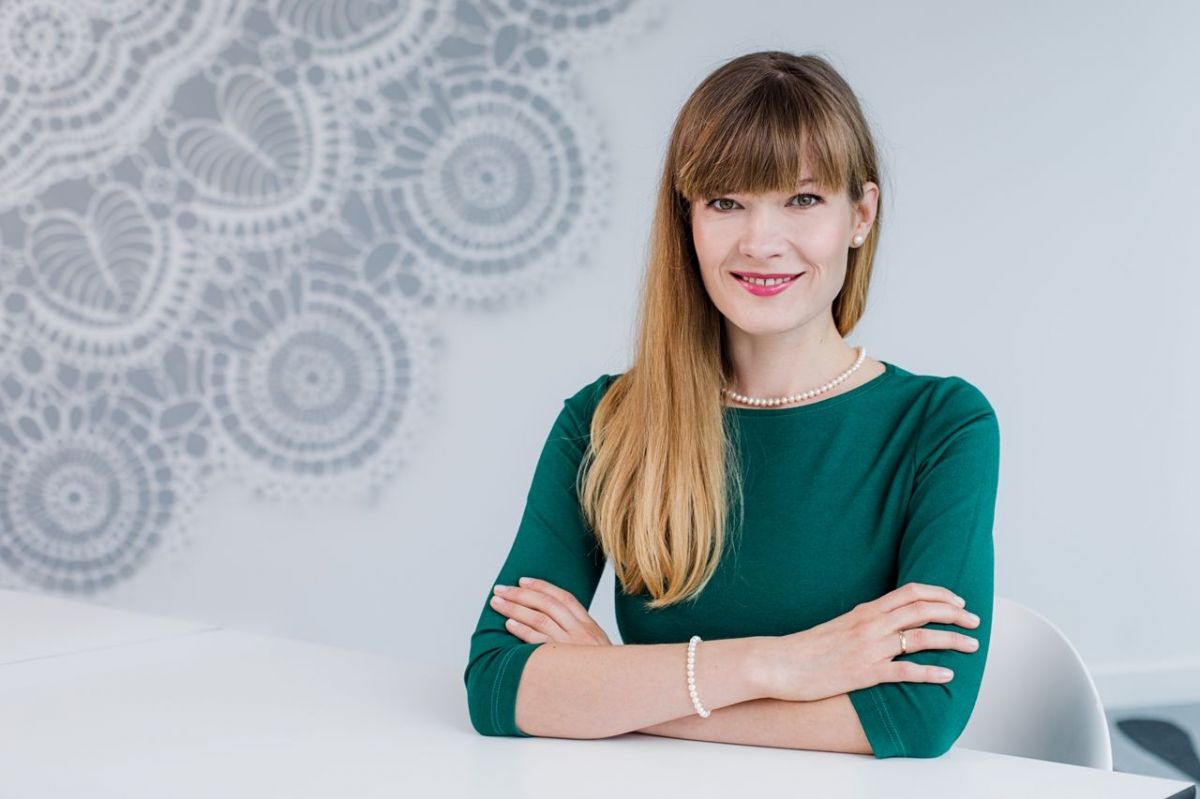 "2021 turned out to be a record year in terms of the total value of transactions, which then came to over EUR 640 mln," claims Krystyna Pietruszyńska of JLL
The institutional private rental sector only makes up just over 1 pct of the Polish residential rental market. However, over the summer the total PRS pool has been increased by a number of new projects, while over 120 further projects are in the pipeline
As Krystyna Pietruszyńska, the director of the investment apartment market team at JLL explains, the institutional rental market in Poland has been in existence for less than ten years, with the first projects being developed by the Fundusz Mieszkań na Wynajem fund, which is owned by BGK bank. "In 2015, the total transaction value was just over EUR 100 mln, but since that time many more investors have entered the Polish institutional investment market. 2021 turned out to be a record year in terms of the total value of transactions, which then came to over EUR 640 mln," she points out. She also mentions that the largest share by far of the capital in PRS has come from abroad, so it is hardly surprising that is it has mainly been invested in Poland's largest cities. "Warsaw accounts for around 42 pct of the market and it is here that most of the new homes are planned – more than 17,000. Wrocław and Kraków are also of interest to investors, accounting for 20 pct and 11 pct of the market respectively. It is also noticeable, however, that the range on offer has been widened in less obvious cities, such as Łódź and Katowice, where around 1,500 apartments are rented out and a further 3,000 are planned," says Krystyna Pietruszyńska.
Busy, busy, busy!
The summer months were also busy for Polish players on the PRS market. In August, the Resi4Rent Wrocław Jaworska project was launched, which is the third such project in the city and the developer's 14th project in Poland. Afi Europe Poland launched two new projects in this same month – 220 apartments in Afi Home Osiedle Europejskie in Kraków and 230 in Afi Home Metro Park in Warsaw. The middle of the summer was also a busy time for Nrep, which handed over its Lett Lazurowa project in Warsaw's Bemowo district, while in July Heimstaden added 94 apartments in Studio Okęcie in Warsaw.
More on the way
Robert Watkins, the CEO of Hamilton May and Hamilton Asset Management, believes that the PRS sector expanded by around 40 pct in 2022 in relation to its base level of around 10,000 available homes. At the moment, PRS accounts for just over 1 pct of the rental market in Poland and the size of the market has clearly grown in recent years. According to figures provided by Krystyna Pietruszyńska of JLL, 14,600 units had been handed over by the end of Q2 2023, of which around 31 pct were offered for rental in 25 new buildings in 2022. "Investors are currently planning around 120 new PRS projects in Poland and, as a result, almost 44,000 apartments for rent are to be built by the end of the decade," she points out.
inflation and mobility
Although Sławomir Imianowski, the CEO ofResi4Rent, admits that only 0.3 pct of people in Poland live in PRS apartments, the market demand is continuing to grow. The development of PRS is being driven, above all, by the current economic situation, as inflation remains unpredictable and together with rising construction costs has pushed up the price of real estate and made mortgages less affordable. Deloitte in its 'Property Index – Overview of European Residential Markets' report compares how much an average worker has to save to buy a new 70 sqm apartment – and for Polish people it is eight times their average annual earnings. Additionally, rental apartments are also popular because of the changing preferences of young people. According to the ThinkCo 'Renting in 2030' report, over 60 pct of the industry professionals surveyed agreed that in the next seven years the social pressure to own your own property will weaken. Krystyna Pietruszyńska of JLL stresses that many younger people value their mobility and lack of attachment to any particular place, and in this regard they are extremely well catered for by the rental market. As Sławomir Imianowski of Resi4Rent points out: "The tenants are generally millennials or members of Generation Z, and their rental apartment is often the first space they can call their own after leaving their parents. It might also turn out that baby boomers will return to renting if it will better suit their budgets and needs. This would allow them to avoid the high purchase costs and problems related to running their own homes," he suggests.
Krystyna Pietruszyńska of JLL also emphasises the importance of the demand created by the large number of immigrants looking for either temporary or permanent accommodation in large cities where they can find work. Robert Watkins concurs: "In Nrep's projects that are leased out by Hamilton Asset Management, including Lett Kłobucka and Lett Lazurowa, we are seeing a tenant base made up of various nationalities, even though a large number of them are Polish. Most tenants are young professionals, students and singles, but there are also families, including multi-generational ones," he points out.
What's next?
Anna Błaszczyk, a member of the board of PFR Nieruchomości (the strategic partner of the aforementioned ThinkCo report), feels that it is almost certain that the rental home stock will grow and that the market will also segment because the demand will still comprise many different social groups: those who have chosen to rent, those without credit ratings that are high enough, and immigrants. "Everything points to the natural response being a broadening of the range of homes on offer, including luxury apartments and large numbers of those of a moderate standard. More investors are now entering the market, including individuals, investment funds and public entities," she claims. Przemysław Chimczak-Bratkowski, the managing partner of ThinkCo, believes that a crucial factor is the ability to plan PRS projects to meet tenant expectations and ensure investors stable profits. "To plan the construction of rental apartments well, the right project concept is crucial in order to take into account different apartment sizes, additional facilities and amenities. The management team needs to be trained in several different areas, from tenant expectations to the architectural and business models as well as the legal and tax issues. The investment, therefore, requires a very comprehensive approach," he explains.
According to the report, 98 pct of experts believe that the involvement of institutional investors in the rental market will have a disproportionate and positive effect on the entire sector. However, small units, mainly studio and two-room apartments with an average size of 40 sqm, currently dominate PRS projects. "This is going to remain the dominant trend for a number of years. Nonetheless, over the long term the market should gradually evolve, with a wider range of locations and also a broader target group of tenants, including families and the elderly, due to the rapidly changing structure of society in Poland," predicts Krystyna Pietruszyńska. This is also the conclusion reached by the ThinkCo study, according to which 68 pct of those surveyed believe that homes for the elderly will be far more common by 2030.
Waiting for REITs
Analysts are currently seeing a temporary slowdown in PRS investment in Poland, but this is not due to any lack of interest from investors. "The main reasons for the slowdown of the market are the levels of inflation and high interest rates, but it is also being influenced by the opportunities available for investing on alternative European markets," claims Krystyna Pietruszyńska. "The market is not going to pick up considerably over the coming months, especially while interest rates remain so high. The PRS market in Poland nonetheless has huge potential and could grow much faster if long-term Polish capital were to appear, such as from the insurance sector or from individuals investing directly in such vehicles as REITs," she argues. Przemysław Chimczak-Bratkowski agrees that the introduction of REITs could lead to a significant increase in Polish capital invested in the PRS market, helping to enhance the professionalisation of the sector.