The workshop of the world
Warehouse locations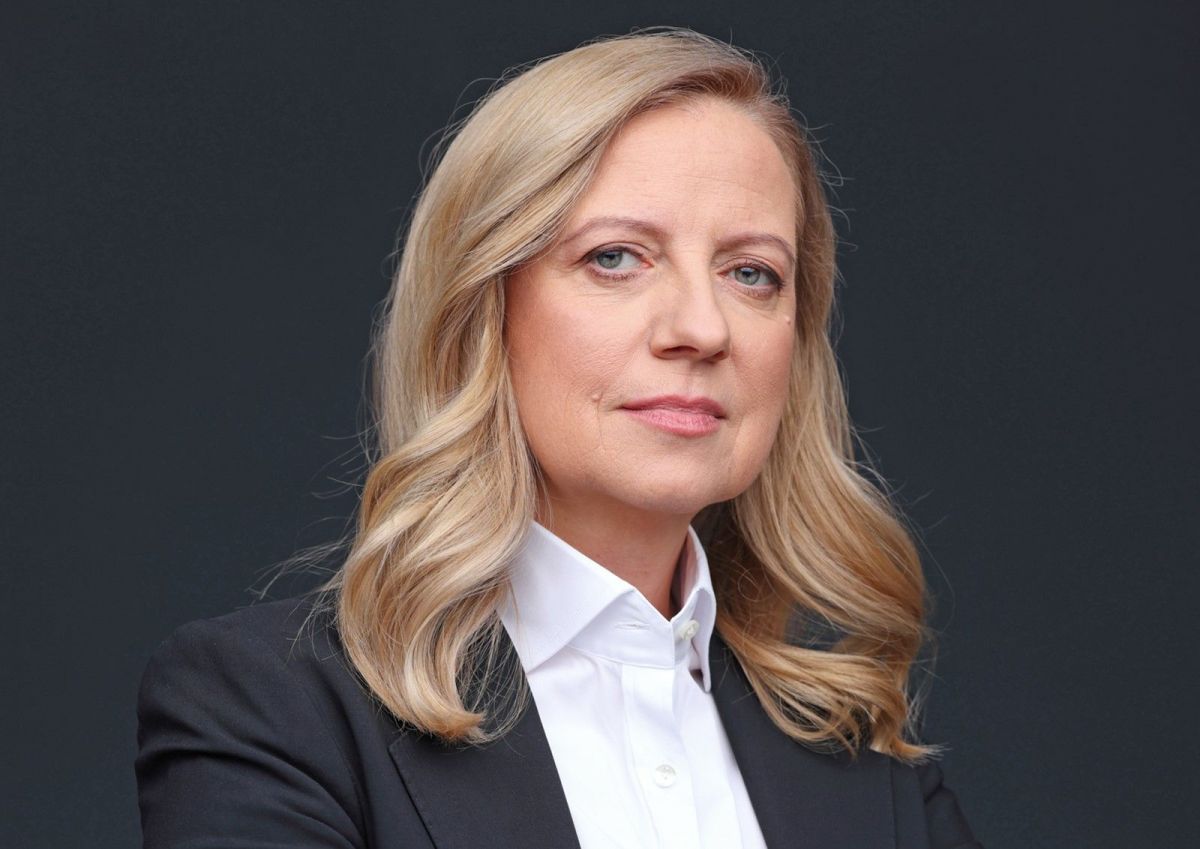 "We've built up a large land bank suitable for manufacturers so that they can be prepared for the increased demand from them," reveals Dorota Jagodzińska-Sasson of Panattoni
As the slowdown in e-commerce continues, the warehousing sector has a new rising star – almost a third of its new clients are coming from the manufacturing sector. And more are on their way
Przemysław Piętak, the supply chain director at CBRE in Warsaw, points out that this is a trend that has been building up for many years, but over the last few months it has clearly become much stronger. "In 2021, the industrial space market share taken by manufacturers came to just 17 pct, but in the first half of this year it came to 27 pct," he points out, while at the same time admitting that this is partially due to the relative decline of the e-commerce sector. "The post-Covid boom in e-commerce has since slowed down – even more so because we have returned to brick-and-mortar shopping, so the impact of large new e-commerce projects on the market has declined somewhat. However, the growing importance of industrial tenants can clearly be seen in the number of new enquiries for manufacturing centres and by the current leasing figures," he adds.
Developers unsurprised
The growing number of commissions from manufacturers has also been noted by Panattoni, the largest industrial developer in Europe. Dorota Jagodzińska-Sasson, the company's managing director responsible for emerging markets, informs us that the majority of potential clients making enquiries about space are from the manufacturing sector. "We've built up a large land bank suitable for manufacturers so that they can be prepared for such demand," she reveals. And Panattoni has already completed a number of significant developments for such manufacturers as Reynaers Aluminium, PetRepublic, Knorr, Danfoss and Tenneco. She also reveals that Panattoni is currently in negotiations with manufacturers from the wind turbine industry, the automotive and electronics sectors, and even the aerospace industry. Czech developer CTP, meanwhile, has its own plans for securing a slice of this cake. "We offer fully prepared manufacturing facilities built on a speculative basis. And because the building is already standing, the tenant can start production twice as quickly as when it has to be constructed from scratch. With us, production can normally start up in seven to twelve months," points out Bogi Gabrovic, the deputy country head for Poland of CTP. However, this type of project can only be justified in locations where manufacturers are showing enough interest. "We are developing in those areas where we are having the most enquiries from our clients. Silesia, for example, is an attractive region where there is a lot of automotive sector activity, while the Poznań area has many hi-tech companies. Groups of certain industries are locating in these places, creating a particular type of cluster as each new business attracts others," she explains.
The rise of nearshoring
Satoia, which specialises in finding land for development projects, has had an increasing number of enquiries for manufacturing sites. The facilities that are now being built on them are the result of decisions taken during the pandemic. According to Marcin Tadeusz Ochyra, the co-founder of the company: "Three years ago, companies started to decide to move production from Asia to Europe, but this trend did not cease after the pandemic and similar decisions are also being made today." Przemysław Piętak of CBRE also highlights the role being played by nearshoring and foreign interest in Poland as well as across the CEE region. "Companies from South Korea, Japan and China are interested in locating manufacturing centres in Poland. We are now negotiating with clients who are planning to open factories here in just a few years' time," he reveals.
And more and more companies are also coming to Poland from Ukraine. "Manufacturers have to limit their operational risk and ensure a continuous supply chain. In the east of Poland we are already developing such projects. Such factories are either being moved from Ukraine or opened as additional hubs for manufacturing. In this way, such businesses can avoid disruptions and safely continue with their manufacturing activities," reveals Dorota Jagodzińska-Sasson of Panattoni.
The recurrence of the word 'security' that can be heard during many conversations between market players is crucial to understanding the current change in global supply chain strategies. "The recent disruptions caused by the pandemic, and later by the Russian invasion of Ukraine, have had a huge effect on global supply chains. Steps have been taken to counteract such disruption as well as to get away from concentrating manufacturing in one region in favour of locating it closer to the end-consumer," explains Dorota Jagodzińska-Sasson
Another key word is 'cost'. Operating in the Far East has, for many sectors, become no longer profitable, which is mainly due to the rapid increases in the cost of labour. "Of course, salaries in Poland are also rising, but this is happening much faster in China – at about 20–25 pct per year. When you compare the wages for a position in a warehouse of a production facility in China with those in Poland or even cheaper companies in our region, such as Romania and Bulgaria, the differences today are really not very big," insists Przemysław Piętak of CBRE. So the one factor that made China the factory of the world no longer works. "China was the obvious way for many companies to cut costs, but the pandemic demonstrated how hard the landing could be when supply chains fail," agrees Marcin Tadeusz Ochyra of Satoia.
Another factor that could speed up the migration of businesses is the law. "The EU is placing more emphasis on reducing carbon footprints and it is well known that transport plays an important part in such emissions. We should therefore expect that companies will be forced to locate their factories nearer to their end-markets by EU legislation – and such a scenario is now being considered by investors," points out Przemysław Piętak.
Pros and cons
As a rule, manufacturing projects are more difficult to develop than for warehousing – they consume more time and resources, as they need to be tailored to the needs of the individual client and their specific business. In addition, sites allocated for manufacturing usually have to meet a number of additional requirements, starting with inclusion in the local zoning plan. It is also not uncommon for manufacturers to require access to large amounts of water and electricity, as well as some way of disposing of industrial wastewater. The administrative procedures required to obtain environmental decisions and planning permission can also be challenging. On the other hand, access and therefore the location itself is a slightly less demanding criterion. "When it comes to choosing a plot for industrial production, there is much more flexibility when it comes to the location than for logistics facilities. A factory plot can even be many kilometres from a motorway junction, making it easier to find suitable land," explains Marcin Tadeusz Ochyra. Manufacturing tenants also pay higher rents and are bound by longer lease periods. "These are not 3 to 5 years, but rather 7 to 15 years," points out Przemysław Piętak.
Will the greater number of manufacturing tenants transform the warehouse market? "It could only result in greater stability, since manufacturers stay in a single location for many years and their suppliers and logistics operators base their operations around them. And this can be a huge boost for the development of the local community," argues Dorota Jagodzińska-Sasson.
A chance for Poland
Even though manufacturing projects are demanding, it seems that the CEE region is the perfect location for them, which can be seen from the growing number of such investments in recent years. In this regard, Poland – when it comes to the availability of land, its infrastructure, the experience of its workforce and the speed of its administrative procedures – has significant advantages; however, there are also a number of challenges, one of which could be the future cost of labour. Even though salaries here are half the European average, the differential is bound to shrink. In the near future, Ukraine could replace Poland as 'the cheap factory of Europe', since the costs there are far lower. "In order to prepare for this, we will have to totally rethink the sources of our competitive advantage," argues Przemysław Piętak.
It would be natural for Poland to position itself as a country for more complex manufacturing that requires more highly skilled labour with a mature business ecosystem in place. The fact that many hi-tech projects have already come to Poland could also be a contributory factor. For example, according to the Polish Alternative Fuels Association (PSPA), Poland is the largest producer of electric car batteries in Europe and the second globally behind only China. Hopes are also being raised by Intel's investment in a semiconductor plant near Wrocław, which should give Poland access to this extraordinarily lucrative and rapidly developing industry.
Friendshoring – a vein of gold?
But is the increase in the volume of investment in manufacturing just a temporary phenomenon and will this sector share the fate of e-commerce? "No, this is not a temporary phenomenon. I think that over the next ten years there are going to be more and more manufacturing companies from different parts of the world interested in leasing halls," predicts Bogi Gabrovic. Dorota Jagodzińska-Sasson is also convinced that manufacturing's share in the demand for industrial space will continue to grow. "I have been following this trend for a few years now and I think that this phenomenon is going to intensify over the next few years," she declares. According to Przemysław Piętak of CBRE, history points to the further growth of manufacturing – and Poland's specific character is as a place where manufacturing is mainly export-oriented, and therefore less subject to the fluctuations of the local economy. "Since Poland joined the European Union in 2004, the value of Polish exports has increased almost six times from EUR 60 bln to EUR 343 bln. So we can see a long-term upward trend here," he claims. The co-founder of Satoia also has no doubts that the coming years belong to manufacturing. According to Marcin Tadeusz Ochyra, friendshoring (that is, manufacturing and sourcing from countries that are geopolitical allies) is going to take a key role – and especially the growing part that the United States will play in this. Along with the more than 10,000 American troops stationed in Poland, the country is also the location for the back offices of American banks, while Google has branches in Warsaw and Wrocław. The Intel semiconductor plant will also soon come into operation, which will also provide Poland with a strategic advantage in terms of national security. As friendshoring continues to take off, Poland will therefore become a natural place to accommodate the increasing expansion of American businesses, and in turn, this should additionally enhance the region's attractiveness in the eyes of investors from other parts of the world.