Waiting for the dust to settle
Small talk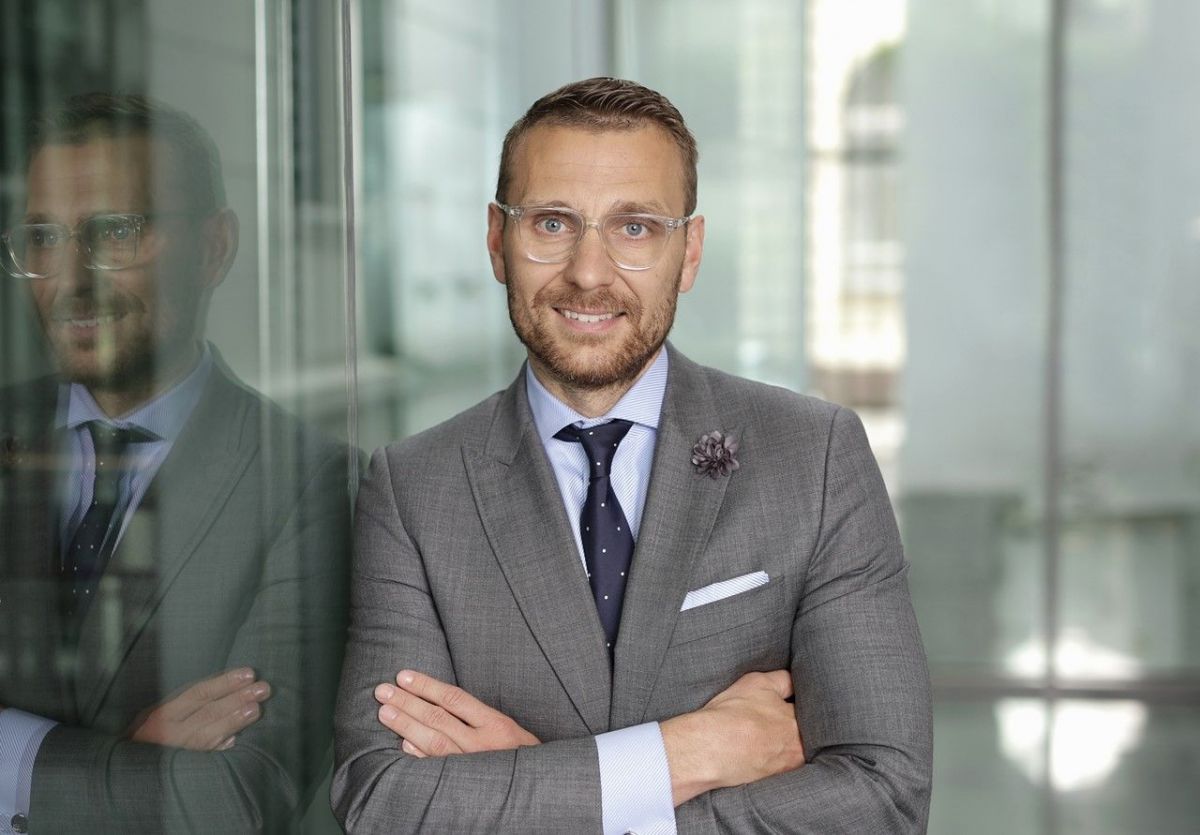 Bartosz Prytuła, the Poland managing partner of White Star Real Estate, explains why office parks are still a very modern solution to the needs of the market and how his love of sport drew him into real estate
After beginning your most recent office project, The Park Kraków, you're now planning another despite the unfavourable market conditions. How much belief do you have in this project?
Bartosz Prytuła, Poland managing partner, White Star Real Estate: Of course we believe in it – and that's not just blind faith. The first two buildings of the park have been completed and almost leased out. So we can say that the concept of The Park works. The situation on the market is not ideal and we're all suffering from the rising finance and construction costs as well as high interest rates, but we believe in quality. In difficult times, not every office project is going to succeed, but those designed to ESG standards will do so.
But hasn't the office park concept perhaps become a little old-fashioned?
I would say that it's going through a second youth thanks to the 15-minute city trend. Such parks are normally built outside city centres, but they meet many of the needs of the people who work there. They're not just places to work in, but also somewhere to relax, do the shopping and even to live in. In a well-designed park you also have green space as well as bars and restaurants, medical centres and kindergartens. It's important to build up a community, which can be done, for instance, through events. For example, we have hosted concerts by Leszek Możdżer, Kayah and Włodek Pawlik. Such activities not only bring tenants together and attract new ones, but they also make the return to the office easier, which many companies are currently having a lot of problems achieving.
You've now begun work on the third building of The Park Kraków. Given the massive area of the site, what are you planning to develop on it next?
We are at the stage of constructing buildings B3 and B4 and eight buildings are planned in total. Eventually, these could be used in a variety of ways, but their ultimate function will mostly depend on the market situation. Each new stage is much easier to develop than the previous one, as each time we gain invaluable experience, while potential tenants are able to visit, take a look around, and judge for themselves whether they feel best served by the location and the concept of an office park. The anchor tenant for The Park Kraków is OTCF, which has taken up almost an entire office building.
You operate a build-and-hold policy and also manage your own properties. Is being so completely in-house a good strategy in difficult times?
It definitely is, otherwise I could never imagine holding onto such high-quality assets for so many years. You can see how this works with The Park Warsaw, which we opened 13 years ago. It now has eight buildings with a combined area of almost 100,000 sqm, which is 95 pct leased. Every three months we survey our tenants, asking them what we could do to improve the comfort of their work. Such an approach is not only in line with ESG principles but also has economic benefits: the company enjoys superior liquidity and our property valuations do not fall, so we can wait for better times.
What plans do you have for the near future? Any new sectors? New cities?
Warsaw and Kraków for sure are still our main markets, but we're also looking at places like the Tricity and Wrocław. When it comes to sectors, we are sticking to offices and PRS – and this is what we have built up our land bank for. When we were developing the Elektrownia Powiśle multi-functional complex in Warsaw, we came away with a lot of experience in PRS and hotels; and now we are intending to employ this, especially in the field of institutional rental apartments. And we're not ruling out warehouse or hotel projects, either, if such opportunities arise.
So you think the market is going to bounce back?
Yes, I believe the market will improve over the long term.
It certainly will for some players – but for whom, exactly?
When it comes to offices, it will certainly be developers of high-quality product that benefit. There's no getting away from this – the product must in some way stand out and fulfil increasingly high technical and ESG standards. Tenants, and particularly the larger ones, all now expect this. So, the importance of asset and property management has been growing, since it can meet tenant expectations and reduce property maintenance costs. I'm also an optimist when it comes to the Polish investment market. Poland has the best possible demographics and is in many respects a key location in Europe, so property investment should remain a major part of our economy for years to come. All we have to do is wait. The dust has to settle and interest rates have to come back into balance.
Talking about balance, even though I now mean the work-life balance – wasn't it sport that led you into real estate?
You could say that. I once won a tennis scholarship in the US, where I began my adventure with business. I still love tennis. I once played professionally, but now I only do it for fun. I always try to go to professional tournaments all over the world. I'm also in training to take part in next year's New York marathon. But to be honest, I won't be revealing my finishing time to anyone. I also love skiing, even though this has sometimes been a painful relationship. I once broke six of my ribs on the ski slopes. But I've now started heliskiing training, which involves jumping out of a helicopter onto virgin snow with skis on. I don't yet know whether I'll be doing this in the Alps or Canada.
Interview: Tomasz Cudowski