Czech Republic

Colliers' prognosis for the Czech market in 2023

Investment & finance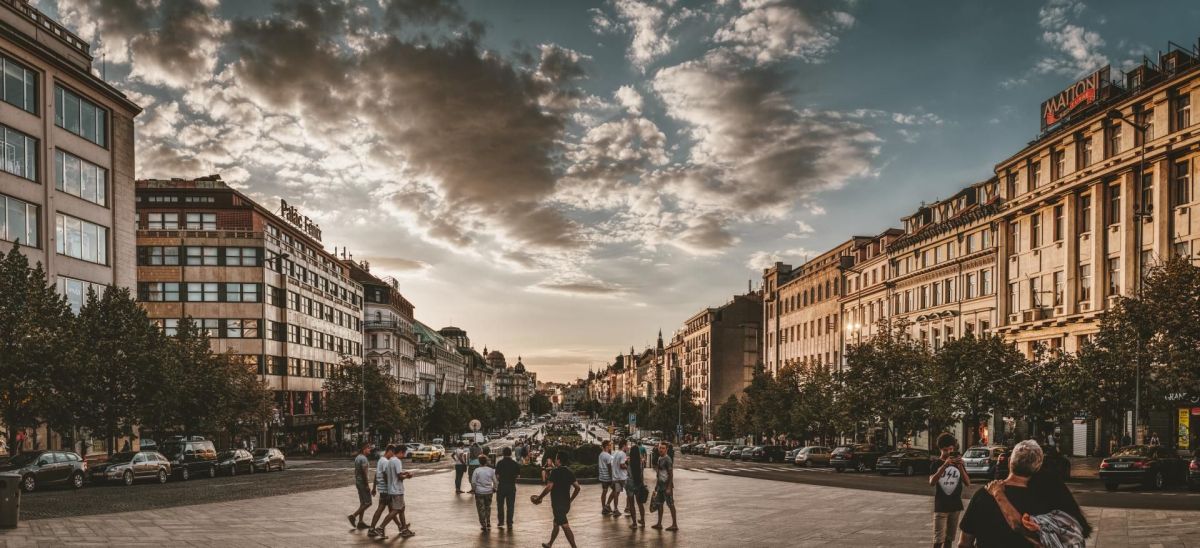 With authorities focusing on refurbishments of public areas and squares, the look of Prague's high street is improving
1 / 1
According to Colliers, rising energy prices, construction costs and rents, the crisis of restaurants, pressure for ESG compliance and changes in the Prague high street are the main trends that will affect the Czech real estate market in 2023.
Substantial changes will occur both in the field of industrial and office real estate, as well as in the residential housing. According to Colliers the real estate market in the Czech Republic will be influenced by following 10 main trends this year.
Construction and financing costs will remain high
It is unlikely that construction materials prices will decrease dramatically in the short term, and the newly developed projects will have more difficulty proceeding without a business plan or profit revision, partially depending on the sector. A similar situation exists with the cost of financing. This can limit construction activity, especially among smaller developers where financing banks are more cautious and request greater levels of security.
Pressure for inflation caps and the savings struggle
As Czech and Eurozone inflation spiked during 2022, many tenants reviewed their contracts and opted to add an inflation cap. Some of them were successful, some were not. The impact of inflation will unfold during the upcoming months and especially those without caps and paying in CZK could face challenges coping with increased OPEX. The year 2022 represented some sort of a preparation stage. The year 2023 will represent a year where energy providers and consumers, landlords and tenants, companies and customers and all others who produce and consume will try to balance between saving, spending and investing responsibly, through increased productivity and despite higher financing costs.
Pressure for ESG compliance
As the EU-wide non-financial reporting directive will be mandatory for more and more companies in the Czech market, increased interest in sustainability, the circular economy and social impact of business will be seen. For real estate, this includes energy or waste management, accessibility, impact on neighbourhoods, construction material sourcing and increased pressure to prove and obtain certain minimal certification for the property.
Significant developments in Prague, rents will increase citywide
As major pipeline office developments are completed, the office market will grow by approximately 140,000 sqm during 2023. The new additions are usually parts of large multisector developments and are built on largely unused, almost brownfield locations. After two years of undersupply, such projects will be a welcome addition to the ageing office stock. Due to the inflation clauses in existing contracts, rents will increase across all asset types. Such an across-the-board increase could also raise the rest of the asking rents by 10 pct or more. In the past, rental increases were not primarily driven by inflation but mostly by the market itself. Despite the optimistic net office take-up during 2022, more renegotiations are to be seen on the market as the global economic situation is pushing companies to reconsider their moves or expansions. In better case scenarios, projects will be only postponed by several months or years, but cancellations of whole expansion projects won't be that rare.
The big box market will approach 12 million sqm, more renegotiations are expected
The market will grow rapidly thanks to the record amount of space under construction. The total big box market surpassed the 10 mln sqm mark in 2022 and there is no sign of it slowing down. Most of the pipeline is leased before completion and despite the thinning land inventory, industrial developers won't stop with their expansion plans. Despite the quite immense inflow of new industrial space, we also expect the share of renegotiations to increase. One reason will be a conservative approach to optimising current leases, combined with the need to invest in the optimization of the company's business itself, as industrial facilities are some of the most at risk from the current energy crisis.
The price discovery period will continue, yields are likely to move further out- wards
After the major slowdown in activity in the investment market during H2 2022, it will take some time to restart the market again. The limited availability of suitable assets in the local market is pushing domestic investors towards cross-border transactions in the CEE region and beyond. The cost of all-in financing has risen sharply and, in many cases, exceeds that of prime yields. This naturally makes investment deals much harder to stack-up. Unless investors will start buying premium assets with a majority or full equity, which will be somewhat limited, then we expect prime yields to move outwards from the historically low 4 pct level, potentially towards 6 pct and over. Some sectors may be more prone to faster corrections than others, but the move is inevitable.
New units will refresh the Prague's high street look
During the pandemic, the Prague high street went quiet, and many landlords used that time to undergo or prepare partial or complete refurbishments. Just on the mainstream high street alone, Na Příkopě, 4 projects are undergoing refurbishments and several others are in the permitting stages, which could attract new brands and service providers. With authorities focusing on refurbishments of public areas and squares, the previously stalled look of Prague's high street is slowly improving.
Prague's new zoning plan will probably be postponed again
The current zoning plan is over 20 years old and is not in line with the current needs of the city. The new zoning plan for Prague, which is in preparation for over a decade and should define clear development rules and ease the permitting process, will probably be postponed again. This follows a recent public hearing where thousands of comments were made by both the public and local authorities.
Lights out for F&B, others may experience lower turnovers
As the prices of electricity and gas increase, F&B businesses are likely to be the first ones in danger. When you add this to the two years of pandemic restrictions, you have a deadly mix for part of the market. As a result, we will probably see more units become available or offered for takeover, especially those which relied on tourism.
PRS will be in focus, secondary market sales prices will start to fall
As residential sales prices increased and are currently out of reach for much of the population, developers, planners, and authorities are currently looking for other solutions to address the housing crisis in Prague. Those who still can may look to dedicate a portion of their projects to rental living. Sales prices in newly built projects will not decrease significantly with construction and financing costs already pressing on profits. What can be expected, however, is the adjustment of prices on the secondary market of pre-owned apartments. Thanks to the fact the general increase in prices occurred fairly recently, many owners have much larger space to negotiate. Yet it can still be difficult to fully align expectations on both sides.