CEE

Adaptability remains a valuable trait

Investment & finance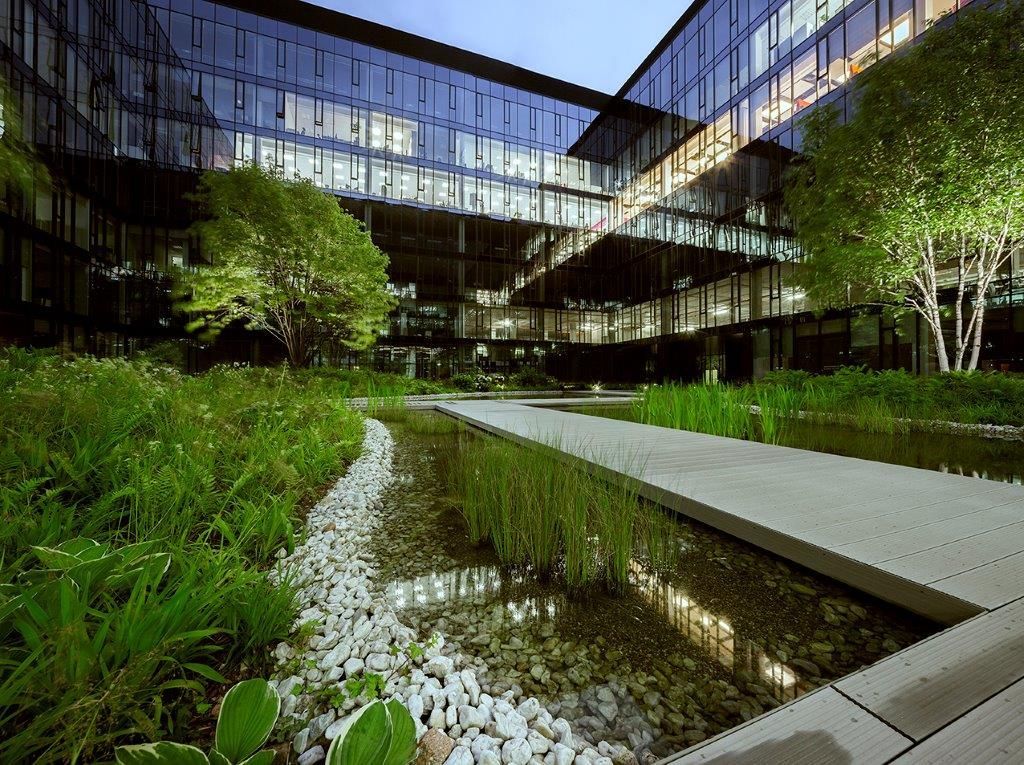 Colliers' experts expect to see a greater differentiation for the value of a building based on how green it is
1 / 1
Geopolitics remains centre stage, inflation is set to remain a major issue, green and efficient buildings continue to be in focus, and office demand is recovering – these are some of the 10 top predictions for the CEE-6 in 2023 just revealed by Colliers.
It is important to note that the GDP growth for Central and Eastern European countries is set to halve in 2023 but is expected to quicken in 2024. Nevertheless, the CEE economies remain some of the most dynamic in this part of the world, attesting to the fact that investments, job creation and wage growth are still taking place. This means that demand for renting and buying real estate should remain decent over the longer term, despite 2023 most likely being a bit more challenging than a normal year.
Dominika Jędrak, Director, Research and Consultancy Services for Poland & CEE at Colliers
We can see that the CEE region will become much more relevant globally, so much so that the reputed commentator George Friedman said that amid the war in Ukraine, Europe's centre of gravity is moving North-East.
This translates to far greater importance for Poland and the Baltic states, and we assume that some of this new relevance will also spill over to more central and southern parts of the CEE region as well. A more centre-stage focus on the region by the West entails strengthening the democracies and economic prowess in the CEE, as Western capital will flow more abundantly into countries which offer a stable backdrop for investing at much lower costs than those in developed economies. "Friend-shoring" was more of a buzz word in 2022, it will become more of a reality starting in 2023.
Silviu Pop, Director, Research Services for Romania & CEE at Colliers
The CEE-6 countries are forecast to remain in positive territory in 2023. The expansion for the region is forecast to slow down to 1.5 pct by the IMF, less than half the pace seen in 2022 (3.7 pct estimate). This is the worst pace in almost a decade if we overlook the 2020 pandemic year. Specific challenges exist in each country, from the political backdrop to geopolitical issues and on to specific macroeconomic issues, but the growth recipe is still in place and longer-term forecasts still show the CEE-6 growing twice as fast as the Eurozone.
Occupying a green and energy efficient building as a tenant can yield actual financial benefits. We expect to see a greater differentiation for the rent/value of a building based on how green/efficient it is, for all countries in the CEE-6 group.
Companies will still keep most of their offices, irrespective of how many days per week employees work from home, as they will want to keep the office option open. But what they will do is change the way the office is layered as it will not be purely focused on work/open spaces, but also spaces to foster creativity and team spirit.
The high inflation and sharp increase in construction costs we saw over the last couple of years will haunt the real estate markets in the CEE region for many years to come. Indexing rents to inflation will mean a sharp increase in current rents. The higher construction costs will mean that we will have fewer deliveries than we may have normally seen.
We see office leasing demand as having recovered, but it is still not fully on par with pre-pandemic levels. We have noted a growing share of renegotiations rather than relocations. Tenants in good offices are encouraged by various factors to extend their leases in their current location rather than relocate. At the same time, some tenants in older buildings, are still seeking to relocate to more efficient buildings in spite of the higher rents, as other financial burdens that come with lower building quality/efficiency start to add up in their bills. Either way, this gap between good/prime buildings and the older ones is a common theme in the CEE-6 region.
Industrial and logistics developments and leasing demand show no signs of a material slowdown and, in some cases, are set to remain on par with previous years, which have been record-setting for some countries.
While the CEE-6 markets are all at quite different stages of their residential scenes, the ECB's models show that prices are at least in the fair value region for most countries except for Czech Republic, which is experiencing what looks like a residential sector bubble. This would suggest that unless the economic conditions do not turn particularly nasty over the next few years, prices should not drop too much, even as higher interest rates reduce the number of potential buyers.
E-sales growth has been slowing down or outright pulled back in 2022 following many years of steady gains. That said, the line between brick-and-mortar stores and e-commerce is blurring, as more and more players have integrated both into their business models.
Real estate values will be decreasing, it remains to be seen if, and how much of this can be countered by the rise in rental revenues. We would expect yields to continue to move north, at least slightly in some submarkets, as major central banks are not yet done with tightening. Consequently, we believe we will see a significant decrease in investment market turnover and a more opportunistic approach to deal-making in the following period.