Finding that niche
Small talk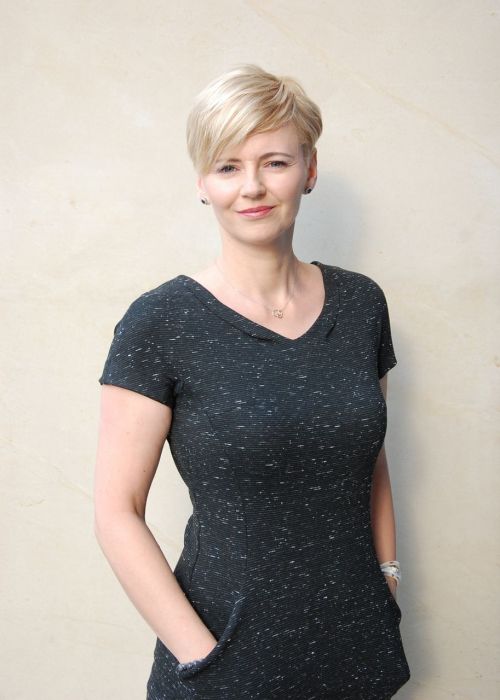 "The days of quick profits for holiday apartments are coming to an end and we are starting a period of greater professionalism and finding the right niche," believes Marlena Kosiura, an analyst for the InwestycjewKurortach.pl portal
Tomasz Cudowski, 'Eurobuild CEE': On the one hand we've had the lockdown, the flight ban and the absence of foreign tourists. On the other, we've had Polish people flocking in droves to the mountains and the seaside. So what's the situation like now when it comes to holiday apartments? Is it even worth investing in them anymore?
Marlena Kosiura, an analyst for the InwestycjewKurortach.pl portal: Polish resorts have without doubt turned out to be one of the few winners from the pandemic. I've been analysing the resort market for over ten years, where for quite some time the idea has been heavily promoted that the holiday season lasts all year. But this isn't true. In resorts on the Baltic, the mountains and the lakes, most of the money is made over the summer season, so a good summer means a good year. And we've had quite a good one. The 2020 vacation period was a successful period for the businesses in our resorts – and this isn't only true for real estate but also for services and retail. The wider hotel sector has more to complain about, but companies managing apartment rentals and the owners of holiday apartments will tell you straight off that it has been a good season. Both holiday apartments and hotels have seen occupancy rates of 80–90 pct and prices similar to the previous year, which seems very good considering everything. Investors – and this includes both developers and individual buyers – know that there is a lot of untapped potential in Polish resorts. The post-lockdown boom has only reinforced this trend. It is of key importance, however, to choose the right asset with the highest profitability and the quickest return on the investment – and that isn't so simple, because there's a lot of competition on the market. As a result, the ability to navigate the different investment options in this segment has become crucial. The days of quick profits are coming to an end and we are starting a period of greater professionalism and finding the right niche.
Well, exactly. Which segments of the market are the most popular among buyers at the moment and which are less so? Maybe some are entirely unloved?
Unloved? That never happens on the real estate market [laughs]. Investor interest in resort properties has been growing steadily for years. And even though many people believe that we are currently in a boom, according to our own research the golden years for the resort business are yet to come. Nevertheless, the market is set to change. Up until now, it has mainly been apartment buildings and hotels that are being built. In many holiday locations, the market for such buildings is slowly becoming more saturated – and in some places, such as Szklarska Poręba, Zakopane and Kołobrzeg, it is already. Of course, this doesn't mean they are going to stop building or they are not going to find buyers. Investors, nonetheless, have to begin looking for the right niche and differentiating themselves. This is important not only when it comes to selling this kind of real estate but also later, when it comes to leasing out these properties and earning money from tourism. As a result, we are going to see a wave of non-standard construction: glamping sites [upmarket camping – Ed.], modular and container houses, caravans and all the many varieties of mobile home. Anything that can be built quickly and cheaply, especially when tourists across the world – and particularly the young – have fallen out of love with the typical hotel of the 70s and 80s and Polish resorts are still 90 pct made up of such buildings. These days, the unconventional is the big hit globally when it comes to tourist rentals. For example, in the US for some time the most frequently leased place on Airbnb was... a giant potato-shaped plastic cottage in which you could spend the night. Such a trend is already evident in Poland, with houses in trees and miniature apartments that float on lakes all booked up for many months in advance. Even condohotels, which have garnered quite a bad reputation recently, are not entirely unloved. Despite risks that are higher than investing in apartments and in the face of campaigns warning against them by UOKiK (the anti-monopoly commission) and the KNF [the Polish Financial Supervision Authority], there are still people who want to invest in them. And even though a condo is more of a financial product that's just based on the real estate rather than a real property, buyers are still putting their trust in the stability associated with the segment.
And where do like going on holiday yourself? What's your favourite resort?
I've been going to Polish resorts and health spas for years. I love them – and not only for professional reasons. My favourite seaside location is Hel. It's one of the few places on the Baltic where you can see authentic old buildings typical of the region rather than just the usual glass and concrete everywhere else. My second seaside favourite is Ustka. With every step you take there you can see the history of the resort and its pre-war splendour. When it comes to the mountains, I like visiting Krynica-Zdrój and Szczawnica the most. Although both are popular towns they are not as overcrowded as others and they've both kept their incredible charm and have the potential for further development. Finally, I want to say something that will no doubt surprise many people: the best place to take a break is in one of Poland's many overlooked health spas. Maybe they don't have luxury hotels, or fancy restaurants, or pretty scenes to take photos of to post on Instagram – but that's precisely why they are not so mainstream. They've retained their charm and authenticity as well as their colourful pre-war and communist era history. And they are also very tranquil. They are ideal places for people like me who feel a like maybe they were born a decade or two too late to appreciate them the first time around.