Chasing the black swan away
Small talk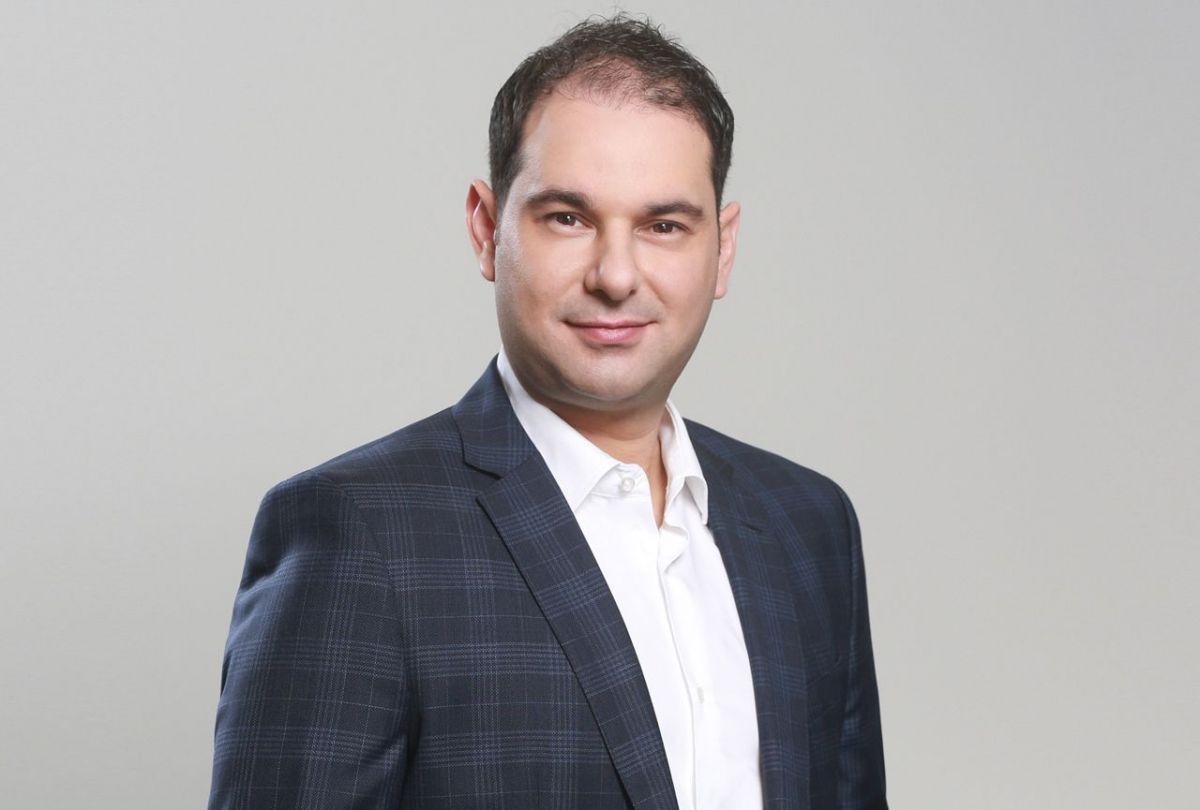 Raied Tanous, the CEO of Asbud Group
The home-office trend and the impact of the pandemic on the economy may spell trouble for the wider office market, but could actually be a boost for PRS – believes Raied Tanous, the CEO of Asbud Group
Tomasz Cudowski, 'Eurobuild CEE': How has the residential and office market changed in your view over the last six months? Has the current situation altered the company's strategy when it comes to engaging in specific sectors?
Raied Tanous, CEO, Asbud Group: Covid-19 has undoubtedly left an indelible mark on the entire real estate market. The changes it has brought about will accelerate the trend towards sustainable and innovative solutions. It will require a great deal of flexibility to adapt in this changing situation. Given the negative impact on the economy and the ongoing corporate pressures to cut costs, including by reducing office space, we can clearly see that there is a new international trend for working in home-office mode, which may negatively impact the demand for office space and rental rates to a certain extent. It will also lead to a kind of increase in demand on the residential market, which is our primary focus. The current circumstances have strengthened the potential of the PRS market, which Asbud is now considering entering on a large-scale by allocating those parts of our existing and future portfolio that are flexible enough and suitable for adjusting to the current market dynamics. Overall, Asbud sees the residential market as healthy and stable, and among the winners in the real estate market. With the limited number of projects ready for development due to the lack of suitable land, as well as the lengthy administrational processes for obtaining permits, we should expect the trend for the demand outstripping the supply to continue, thus pushing up home prices.
What has been the biggest challenge you've had to face in these last few difficult months?
Any black swan that appears such as Covid-19 represents a huge challenge, especially since it's something you can't predict or plan for. But the real challenge in such situations is to overcome that moment of panic as everything freezes up, including the rational decisions that are vital in such circumstances. We adapted ourselves rather quickly by switching to virtual sales and communications channels, which to a certain extent has calmed the panic, as it allowed people not to feel entirely disconnected and isolated from the real world. Nevertheless, since May sales figures have been returning to their pre-pandemic levels, so I can say we have managed to get through this and are well prepared for a potential second wave of Covid-19.
The pandemic has upturned the growth plans of many developers, but Asbud is still planning to expand into new markets. What is there on the Wrocław and Gdańsk markets that can't be found in Warsaw?
We always attempt to turn disadvantages into advantages, but the pandemic has resulted in dramatic changes to the sector – and not all developers are able to keep up with them. From our perspective we can see how Asbud could gain a competitive advantage as well as expand by adapting to such changes. As for our expansion plans, we had already been planning to enter the Wrocław and Gdańsk markets before the pandemic. We believe that with the quality and added value we offer, our projects can have a competitive advantage on these markets too.
Which of your projects are you particularly proud of?
I'm certainly proud of the fact that I've managed to devise a coherent strategy for the company's operations and to implement it efficiently in each of our projects. I'm talking about sustainable development and bringing added value to a city. I think we were ahead of other developers in this regard, as has become especially evident during the pandemic, when people started to view their living places in a different way. Common areas with lush greenery, places to spend time in and spacious balconies, gardens and terraces, which we have always taken the care to provide in our projects, are now becoming the standard. People want to live in open estates that blend in perfectly with the character of the city. One of our best known projects is a sustainable multifunctional complex of app. 80 000 sqm at the junction of ul. Karolkowa and ul. Grzybowska in Warsaw. It is a particularly good example as it shows how important it is for a developer to identify the potential of the plot at a very early stage and has played a large part in the development of this neighbourhood, which is now an inseparable part of the city centre. We are proud, as a developer, that we can take part in creating a new area of the city.
Did you have time to go on holiday this year? If so, where to? And how do you manage to recharge your batteries each day?
The pandemic has forced most people, including myself, to abandon their holiday plans. On the other hand, it has allowed me a unique opportunity to adapt to an unusual crisis situation, which has given me even more energy to get into action and test out new solutions. I can't pretend that work doesn't take up a large part of my life, but I also appreciate the ideal of the work-life balance and try to put this into practice this each day.