The road from heartbreak hotel
Feature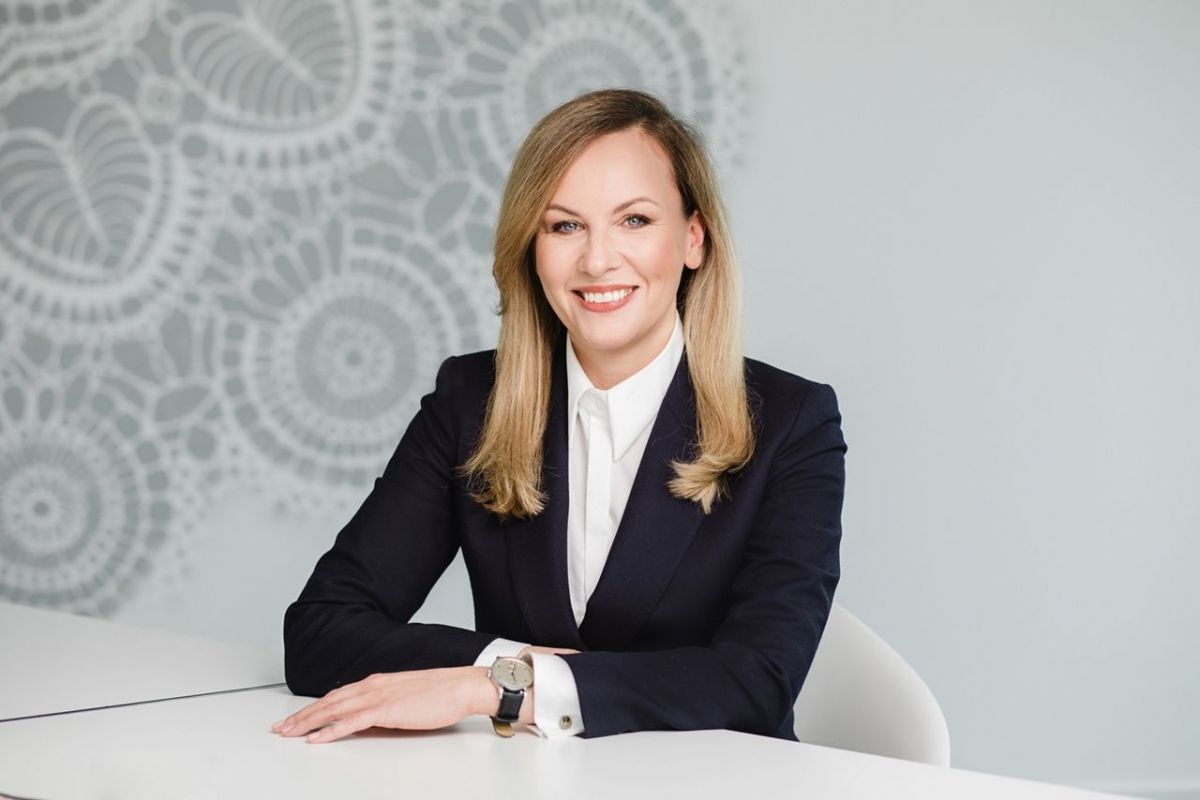 "We expect the hotel business to finally get back to pre-pandemic levels in 2023/4," forecasts Agata Janda of JLL
Offices are still chugging along, retail has had to adapt but seems to be ok, while other segments, such as logistics, PRS and student housing, have actually been exceeding all expectations – but if there's one real estate sector for which the pandemic has seemed to be an unending nightmare, it has to be hospitality
And yet, it is still alive. There have been no widespread bankruptcies or distressed sales in Poland or the region. Recently Ott Ventures even launched its Velvet fund to invest in hotel assets in the CEE region. So despite all the agony it has been going through, the confidence in this sector for a full recovery remains strong. But for many in the business, especially smaller companies and individual owners, the hard part was always going to be surviving the lockdown in the meantime.
Apart from a brief respite in the summer, when the lockdown restrictions were relaxed, the story for the hospitality sector in 2020 in the region has very much been one long tale of woe. The initial closure of restaurants (including hotel restaurants) in mid-March was then followed by the announcement at the end of the month of further restrictions on taking in guests, which basically limited operations to accommodating those who were already in quarantine. Bookings had to be cancelled across the board. Government support eventually came through, but this was purely to allow operators to keep their staff in employment. Another lifeline was thrown by the banks, who at the European level have received guidance to postpone interest and loan repayments until the end of September. This has certainly helped to prevent a wide scale of closures of businesses across the hospitality sector.
Domestic help
According to Andrzej Szymczyk, the development director for Poland and Eastern Europe of InterContinental Hotels Group, which operates the Warsaw InterContinental and owns (among others) the Holiday Inn brands: "It has clearly been a tough year for the whole industry. Like most hotel companies, we've had our ups and downs, with revenue and occupancy at some of the lowest levels ever seen and many hotels having periods of temporary closure. The overall situation varies depending on the hotel type and its location. Destinations that would usually have demand from international travellers, such as Prague, Budapest or Kraków, are seeing significantly less visitors. But when it comes to domestic travel, which is a huge part of our business, it is encouraging to see that it is proving to be the most resilient. We're certain that domestic travel will return first, and we are already seeing signs of this."
Indeed, in the summer, when the threat of the contagion temporarily receded allowing many restrictions to be lifted, hotel business did return, but not at the same levels and not with the same spread. International tourist travel was much reduced, as were business trips, both of which had an impact on hotels in cities and locations frequented by foreign tourists. The pent-up domestic tourist demand, once unleashed, did go some way to compensating for this, as holidaymakers opted to stay in their own countries rather than put themselves at risk or face quarantine and other hassles by going abroad. And this has been the case across the region, as Rafał Florczyk, a hotel consultant at CBRE in Poland, explains: "At a country-wide level within the CEE region, there are plenty of similarities. Those markets that are predominantly focused on domestic demand have fared much better during the Covid-19 pandemic, compared to destinations that have a greater focus on international demand. Likewise, in our country, people preferred to spend their holidays in the open air, in green areas, by the Baltic Sea, in the mountains, in the Masurian lakes, or in single-family houses away from crowded places. However, it's hard to point to any positives for city hotels, as the low occupancy has put severe pressure on hoteliers in these locations. But there's no doubt that the hospitality sector has been severely impacted across the region and now faces a significant uphill struggle to return to its pre-pandemic environment."
And then, in the autumn, just as the hospitality market was recovering from the initial shock of lost revenues in the spring and summer, the resurgence of the virus triggered the Polish government into a second lockdown, this time restricting hotels to business, governmental and sports team guests, while prohibiting the use of restaurant areas, spas and conference space.
Blue hotels
Agata Janda, the head of hotel advisory at JLL, describes the current situation: "Since mid-October, when there was an exponential jump in the number of new Covid cases in Poland, there has been a massive impact on hotels. Bookings have seen a huge decline and there have been lots of cancellations. Under the current regulations, only a narrow group of business travellers can stay in hotels, including strategic project workers, civil servants, journalists, air crews and medical staff. This has been a killer year for many owners and operators. First-in-class hotels in Warsaw city centre normally trade at 75–85 pct occupancy, but will finish this year with figures of around 20–30 pct. Rooms have been selling at a considerable discount. The loss of revenue is more pronounced for city centre hotels, due to fewer business events and trips. In business-oriented hotels a significant proportion of the business also comes from conference facilities. In a conference hotel, income from events can generate up to 30–40 pct of total sales. So, across the board the loss of revenue has been significant." Rafał Florczyk of CBRE adds to this that: "Based on our in-house research and the information we have available to us, regional markets like the TriCity, Wrocław and Poznań have recorded a decrease in arrivals by around 70 pct, Warsaw by 80 pct and Kraków by 85 pct on a year on year basis. In terms of revenue, according to HotStats' data published in November 2020, revenues in key markets in the CEE region have decreased by up to 90 pct while gross operating profits have fallen by 121 pct," he says. "Hotels at the moment are lucky if they can even cover their fixed costs, such as paying staff (especially management), taxes, utility bills – but many can't even do that, since occupancy is so low. And some didn't even re-open following the first lockdown, judging that it wasn't worth it after calculating that they wouldn't be able to cover their costs," admits Agata Janda of JLL.
All of this raises the question, how are hotel chains and owners surviving? One of the first things they had to do following the first lockdown was to ease the fears of guests related to Covid-19 on top of applying the new health and safety regulations. "To build this guest confidence and trust we've had to really focus across all hotels on safety and cleanliness, brought to life through our IHG Clean Promise. With so much uncertainty and changes in government regulations, people also needed the freedom to be able to change their mind, or adapt to having their travel plans changed, and not be penalised for it. Flexibility and cleanliness became the top priorities for guests when booking travel," reveals Andrzej Szymczyk of IHG. Flexibility, as in other sectors, does seem to be the buzzword of the moment when it comes to survival strategies and how hotel space is set to change post-pandemic. As Agata Janda explains: "Hotels will have to be more flexible in many ways. This will include the introduction of flex offices, hybrid spaces, as well as apartment-style rooms with their own kitchenettes. And more technology will be essential for all this. Operators are realising that technology needs to play a bigger role at hotels, it can enhance hospitality, and it gives them the flexibility they need to survive." While Rafał Florczyk also points out that "some innovative hotels have repurposed guestrooms to become temporary offices or have re-arranged their conference areas as television studios for rent."
Opportunity knocks
With the present and future still uncertain for the sector, what impact has the pandemic had on hotels as an investment product? Not a single transaction has been closed in Poland this year – although admittedly, as all the people I spoke to for this article insisted, there is currently a lack of available assets. And yet where there's a crisis such opportunities do tend to arise. In early December, Prague-based Ott Ventures, a private equity fund management platform recently set up Orco Property Group and MaMaison Hotels & Residences founder Jean-François Ott, announced that it was launching its first hotel investment fund, through which it aims to invest EUR 500 mln in assets in Poland, the Czech Republic, Hungary, Germany and Austria. "Times of uncertainty always bring attractive investment opportunities. Hotels are different than all other asset classes as they are trading assets and require expertise, especially in these challenging times where investors and operators need to adapt to a new situation. The Velvet hotel fund team has this expertise and can therefore benefit from opportunities where risk returns are better than pre-crisis, which is why we believe that this is an excellent time to launch our hotel fund," claims Nicolas Horky, a fund manager at Ott Ventures. But are hoteliers actually now more willing to sell the longer the pandemic goes on? Agata Janda says yes – and no: "Attitudes have changed since the first lockdown. Back in the spring owners were generally saying that they would be ok and wouldn't be selling up. Now, when cash reserves have dried up and nearly 40 pct of staff have been laid off, moods are at their lowest. (…) Owners are fed up with the whole situation and are now contemplating potential exits – the problem is, however, that whilst there is a mood to sell, there is still a reluctance to sell at a discount. Disenchanted owners will still be doing everything to survive over the next few months to avoid that," she says. Nicolas Horky, however, believes that this reluctance will inevitably soften: "The market liquidity has dropped as buyers are still hoping to see discounts and owners are only considering selling if in a distressed situation. We can expect this gap between buyers' and sellers' expectations to narrow over the next quarters and liquidity to recover from 2021."
The current uncertainty surrounding the sector hasn't been helped by regular changes to the restrictions on hotel activities. Indeed, as I was writing this article, the Polish government announced that further restrictions would come into force on December 28th and would last until the end of feria, the country's winter break, which for 2021 has been rescheduled for the two weeks ending on January 17th (instead of the usual system, designed to prolong the winter tourism season, whereby each of Poland's provinces has different weeks for feria). Now even business guests are forbidden to stay in hotels, while the extension of the lockdown has also dashed any vague hopes the tourist industry might have had that the pistes in the Polish mountains could re-open in time for the winter break. The loss of the winter season will be a particularly hard blow, especially for smaller hotels with individual owners that don't have the corporate backing of a major chain to help them keep afloat.
Turning the guestroom light back on
Nevertheless, the feeling among hotel operators, investors and analysts is that the demand for hotel accommodation and for hotels as an investment product will recover, albeit slowly, as vaccination programmes get underway and the pandemic can finally be brought under control. "Assuming that the vaccine works, the easing of restrictions by March 2021, and if there are no more spikes in new cases resulting in further lockdowns, we could see the green shoots of recovery during the course of 2021 and positive key performance indicators being recorded by hotels. As the recovery continues and we see greater domestic commercial activity and the opening up of international air routes and cross-border activity, our view is that we should see hotels perform close to their 2019 results by 2023/4," forecasts Andrzej Szymczyk of IHG. Agata Janda of JLL agrees with this timeline: "We expect the hotel business to finally get back to pre-pandemic levels in 2023/4. Even after the pandemic is over there will be other side-effects, such as reduced incomes and lost jobs, the effect on the airline industry… all of this will have an impact on domestic and international demand. There will be long term economic consequences. Some hotels will bounce back quicker, but this depends on the location and the type of business, whether it's focused on leisure or corporate guests. Time will be needed for a full recovery, so it won't be like switching a light back on."