Adjusting to that sliding doors moment
Small talk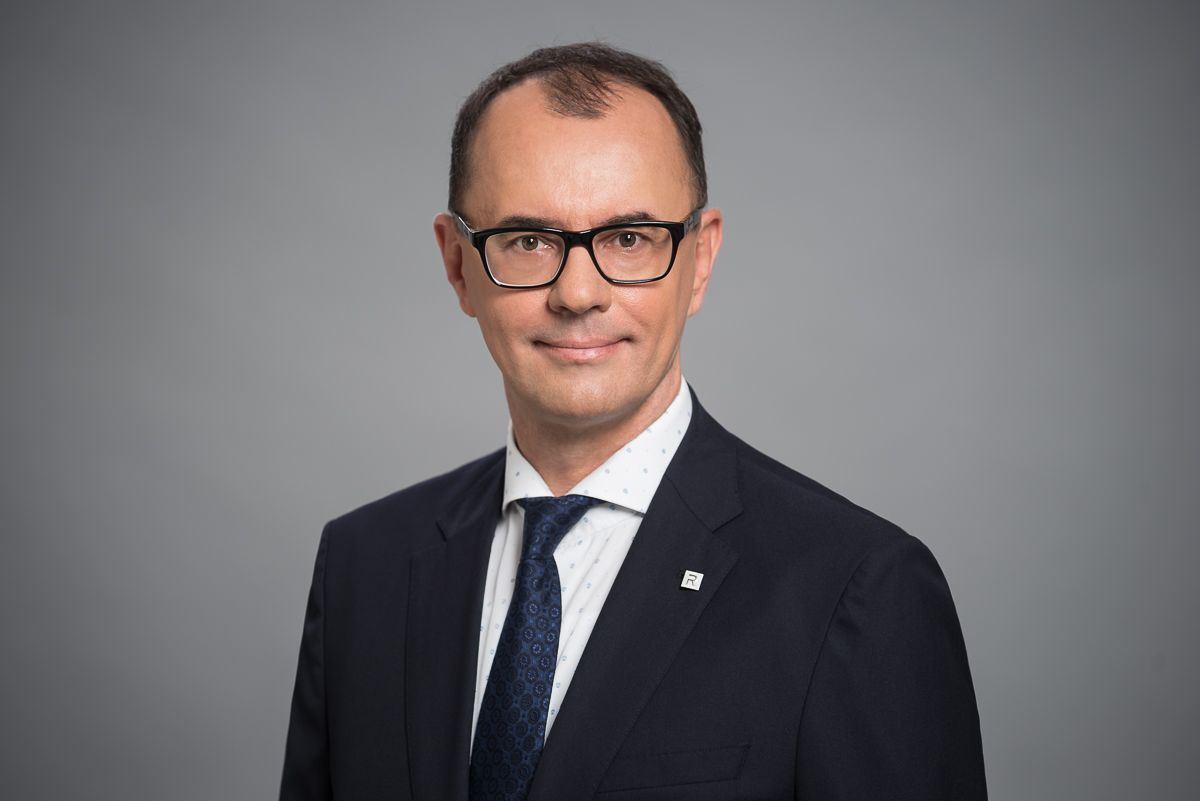 Andrey Klymenko, the managing director of Reynaers Aluminium Polska
In the first of this month's Small Talk chats, we talk to Andrey Klymenko, the managing director of Reynaers Aluminium Polska.
Tomasz Cudowski: You've recently begun the construction of a large new aluminium systems factory near Warsaw. What prompted you to make this investment?
Andrey Klymenko: It was definitely the growing demand for our products, since the market has been expanding more and more rapidly and our business with it. When we built our first plant twenty years ago in Piaseczno, it was a greenfield investment and we were surrounded by empty fields. Now we are surrounded by residential estates, so we couldn't expand our factory in the way we had originally planned.
How are you coping with the Covid outbreak? What's the greatest challenge you and your sector have had to face in such times?
It's certainly difficult not being able to meet your clients in person, when this is what our business is based on. Video conferences aren't as effective as face-to-face meetings and all the more so when many of our clients prefer to make first contact in the traditional manner. However, we are becoming ever more comfortable with these unusual circumstances and have been doing everything to meet the expectations of our business partners. Working from home was also a challenge for us in the beginning. We had never worked in such a way before and on such a large scale. But you can't run a production line in the same way, so we had to divide the work into three shifts with half-hour breaks between them to clean up and disinfect everything. All of this required reorganising our work systems.
And then there is Avalon, the VR room you have in your head office in Belgium. Has virtual reality also been useful to you during the pandemic?
I would say that it has taken on an additional significance. Avalon was a great design tool even before the pandemic. Architects, investors and contractors could take a virtual tour through their future buildings and take a look at what had been designed as well as make changes to such things as the façades or the positioning of the windows.
Which of your company's projects are you most proud of?
In the 30 years since our company was established our products have been used in many remarkable ways, but one recent example worth noting is the façade of Ghelamco's Warsaw Unit building – that's a real eye-catcher. I also have to mention the Varso 1 and 2 buildings, which form part of the Varso Place project. On one of them on the western side, there's a spectacular skylight made of glass and aluminium, but the building's façade has been constructed using our system. Because of the energy efficiency of the Varso 1 and 2 buildings and the attention given both to the health and comfort of their users, they have been awarded the highest possible BREEAM rating of 'Outstanding' as well as Well Core & Shell 'Gold'. Another interesting project in a different segment of the market is the passenger terminal at Gdańsk airport, which is to be extended with the use of our aluminium profiles.
What's the company planning over the coming months?
We're definitely going to expand and use the capacity of our new plant, which is to open in 2022. In this segment it's not only quality but the price that counts, and we are going to be more competitive in this regard while at the same time offering the latest in Belgian design. Not long ago we launched a new generation of slideable door system for residential houses, which is airtight and sold at a very competitive price. Our modular façade system for large buildings is also highly innovative. It's also worth pointing out that we are putting a lot of emphasis on digitising every stage of our work with our clients – from the original concept and design to the production, the construction work and its servicing.
You've lived in Poland for four years. Has it been difficult to adjust to living here?
Honestly, it's been pretty easy. In Ukraine they say, "Poland is not abroad" – and indeed both countries are culturally very close. Both the customs and the food are similar. My entire family is doing well in Poland. The only downside is not being able to see relatives who stayed behind in Ukraine, and that's been complicated further because of the coronavirus.
Has Covid-19 also prevented you from taking the kind of holiday that you like?
Unfortunately, it has. I like warm countries where I can be by the sea, especially Italy. But let's keep our fingers crossed that this year we will all finally be able to take a safe break where we want.