Built on sound foundations
Residential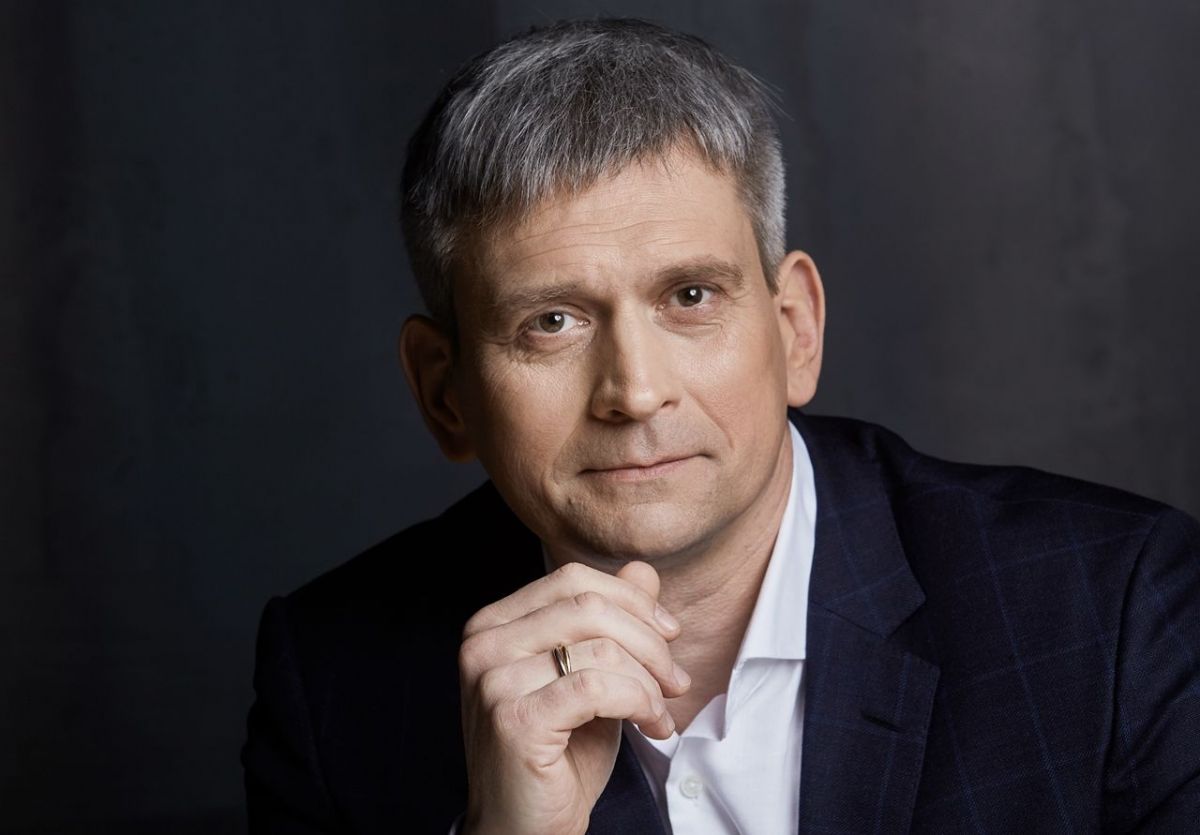 "Over the last few years, we have been working on gaining a larger share of the residential market so as to become one of the three largest residential developers in Poland," declares Waldemar Olbryk of Echo Investment
After a year of the Covid-19 pandemic, the largest residential Polish developers have been able to boast some surprisingly good results after taking advantage of the high demand and the strength of bonds on the investment market. Those with the money to invest now have a decision to make: other sectors are no longer attractive, whereas homes have become much more interesting to institutional investors
In the final quarter of 2020, the 15 residential developers listed on the Warsaw Stock Exchange sold 6,522 apartments (these figures include developer and preliminary contracts as well as prepaid reservations). And in the last three months of 2019, which was as everyone knows is the best quarter for the residential market, a total of 6,515 sales contracts were signed. This kind of performance during a pandemic can accurately be described as a success. Eight out of the fifteen developers recorded quarter-on-quarter rises, with six seeing moderate falls. Although one developer (J.W. Construction) suffered a spectacular slump, you could still say, statistically speaking, that the market had passed a significant test. Even so, the year-on-year figures for the stock-market 15 don't look so rosy – five have seen growth, eight have seen moderate falls and two have plummeted (J.W. Construction again, but also Wikana). Last year, these 15 developers sold 21,916 units, which is a respectable figure, and although the figure for 2019 was 23,270, most companies only recorded minor falls, which can be explained away by the slight slowdown in the first months of the epidemic, when council offices were closed, supply chains were disrupted and uncertainty reigned on building sites and in sales offices. Fortunately, balance and optimism returned to the market in the months that followed and have remained with us up to the present day.
The reign of the triumvirate
Dom Development has managed to hold onto the crown of market leader, having signed contracts in 2020 for 3,756 units (up 2.6 pct y-o-y). "Around 40 pct of sales – a figure that remains unchanged – were for cash and paid for in their entirety from the buyers' own funds. The supply of new apartments was limited due to the difficulty in obtaining the necessary official permits as well as the high price of land and the lack of its availability. Of the three cities where our group operates, Warsaw was the most difficult market; but despite these difficulties, over 2020 we built up our land bank in all three cities," reveals Jarosław Szanajca, the CEO of Dom Development. "Last year was a difficult time for developers, but it was also one of many opportunities. Well-organised companies with a long-term management vision were able to continue operating without disruption and take a larger share of the market. We are beginning the year in excellent financial shape and with the opportunity to grow rapidly. Despite the current challenges related to health issues and the economy, we're optimistic about 2021," he adds. Of the 3,756 apartments Dom Development sold, 2,340 were in Warsaw while 1,015 were in the TriCity and 401 in Wrocław. Q4 sales came to 1,130 units (+14 pct q-o-q), with 659 of these being in Warsaw, 345 in the TriCity and 126 in Wrocław. The projects in Warsaw that had the highest sales include Wilno (530 units), Żoliborz Artystyczny (481), Metro Zachód (318) and Marina Mokotów (237), while in the TriCity the highest sales were recorded for Osiedle Beauforta (213) and Zielony Południk (208). Over 2020, the company handed over 3,006 units (down 14 pct y-o-y), 1,073 of which were in the fourth quarter. The largest number of these were in Marina Mokotów (290), Żoliborz Artystyczny (284) and Port Żerań (81) all of which are in Warsaw, while the largest number of TriCity handovers were in Zielony Południk (92).
The year's second most successful developer, Atal, saw a year-on-year sales drop (of 9.4 pct from 3,196 apartments in 2019 in 2020). "Despite the extraordinary circumstances of the pandemic, we met our sales targets and at the same time all the projects we have planned for 2021 are on schedule," claims Zbigniew Juroszek, the CEO of Atal. Even so, last year the company recorded its highest ever number of handovers – 3,002 units, both residential and retail. This is almost 70 pct higher than in the previous year. In the fourth quarter of 2020 alone, 1,219 unit sales were added to its books. Over the year the company put 2,483 units on sale in thirteen projects in Wrocław, Kraków, the TriCity, Łódź, Gliwice and Warsaw, while between January and the end of September it invested PLN 37.5 mln in buying land in five cities: Katowice, Warsaw, Kraków, Łódź and the TriCity. Altogether, this land should provide for a useable area of around 76,300 sqm. Throughout 2020, Atal spent a total of over PLN 89.2 mln on land purchases.
Last year Murapol saw a 5.2 pct year-on-year decline on the 2,868 units it sold in 2019. "We've put behind us a year filled with uncertainty and disruption on almost every social and economic level. Despite the extraordinary circumstances that we have had to operate under, our sales and handover figures for the group are only slightly below our figures for 2019. However, the business model that we've honed over the last few years of geographically diversifying our portfolio has definitely worked. We're currently active in 17 Polish cities, which includes both the largest ones and also local markets," insists Nikodem Iskra, the CEO of Murapol. "Record low interest rates and the high risk of money losing its value over time have turned property into an excellent investment, which will certainly be a factor in driving our growth into the near future. I am convinced that we have good times ahead of us and a real chance of maintaining the quick pace of our growth over 2021," he adds. In 2020, Murapol handed over the keys to 2,922 apartments (down 6.5 pct y-o-y), of which 442 were transferred in the final quarter. Murapol enjoyed the greatest numbers of handovers in Katowice (667), followed by Warsaw (537), Łódź (357), Kraków and Wieliczka (275) and Wrocław (246). In the TriCity, 199 buyers picked up their keys, while 189 did so in Tychy, 158 in Toruń and 154 in Gliwice. At the end of 2020, Murapol had a land bank worth almost PLN 638 mln and more than 18,800 apartments under construction with a total useable area of around 815,800 sqm. The company now owns properties with a net worth of over PLN 247.6 mln and has building permits in place for more than 9,100 apartments with a useable area of close to 377,000 sqm.
The smaller guy also doing well
It's also worth taking a look at the sales of medium-sized developers. After a huge improvement, Lokum Deweloper can now be counted among them (463 apartments sold in 2020, up 72.8 pct y-o-y). Ronson Development can also be proud of their results (918 units, up 20.6 pct y-o-y) as well as Echo Investment (1,570 units, up 15.7 pct y-o-y). "Last year was extremely demanding, especially with the outbreak of the pandemic in the early spring, when nobody knew what the weeks or months ahead would bring. In the end, it turned out that because home buyers and investors saw the property market as a haven, our company was able to achieve very good results in these difficult times. Last year we sold 918 units, which is a record for our company," reveals Boaz Haim, the CEO of Ronson Development. "We are cautiously optimistic when it comes to the situation on the market this year. It seems that the low interest rates are going to continue to support the demand for apartments and this is attracting buyers who wish to protect their capital. Our goal this year is once again to be able to boast successful sales," adds Boaz Haim. The main engines for the developer's sales were its flagship Ursus Centralny and Miasto Moje projects in Warsaw, where 266 and 198 units were sold respectively, as well as Panoramika in Szczecin (108 units). Over 2020, the most apartments were handed over in its City Link IV development in Warsaw (288), Grunwald 2 in Poznań (236 units) and Panoramika in Szczecin (195). In the last quarter of the year, record handovers were registered for Miasto Moje (98 units), Panoramika(35 units) and Grunwald 2 (16 units). Echo Investment has also been having more success as a residential developer. In 2020, it broke both its sales and handover records, when a total of 1,505 buyers picked up the keys to their new apartments, up by 19 pct in comparison to 2019. And the Kielce based developer's ambitions do not stop there. "The increase in our sales in a residential market that shrank by 20 pct was a huge success for us, but also shows the huge amount of confidence our clients have for our brand. Our company is concentrating on strengthening its position in the residential sector as well as building mixed-use destinations where people live, work and spend their free time. Over the last few years, we have been working on gaining a larger share of the residential market so as to become one of the three largest residential developers in Poland," declares Waldemar Olbryk, a member of the board of Echo Investment. "We have been investing in digital technology over the last few years to improve our internal procedures and to allow us to serve our customers better a time when there are still many restrictions due to the epidemic. Last year we sped up the introduction of many more systems like this," he adds. In 2020, Echo completed eleven projects – in Warsaw, Łódź, Poznań, Kraków and Wrocław.
At the other extreme, there are two companies that certainly wouldn't count last year as among their most successful. J.W. Construction suffered spectacular declines, both on a quarterly basis (down 47.8 pct from 289 to 151 apartments), as well as annually (down 36.5 pct from 1,026 to 651 units). "Even though the demand for apartments, which fell a little in the first quarter of 2020, quickly returned to what it had been before the outbreak, the pandemic nonetheless had a huge impact on applying for the official decisions necessary for the planning and development of our projects. Due to the extra time taken over these decisions, we were unable to launch some of our projects, which resulted in us having fewer apartments on sale and this in turn had a knock-on effect on our Q4 results. So, just like for the rest of 2020, our sales results were worse," admits Małgorzata Ostrowska, the marketing and sales director at J.W. Construction. "We are optimistic about the future and even more so because the residential market has coped with the pandemic very well," she adds, however. Lublin-based Wikana also suffered a significant slide. Its quarterly results were not actually too bad, falling from 55 to 46 (down by 16.4 pct), but the annual picture was much darker, down 44.5 pct from 283 to 157 apartments. The developer has declined to answer our questions and comment on its results.
Nice and safe and expensive
JLL, which monitors the residential purchases in the six largest Polish cities, tells a similar story about the market. The developers active in these cities ended the year with slightly weaker sales figures. Across these six markets, sales in the final quarter of 2020 came to 14,000, while over the entire year the figure was 53,000 – 19 pct down on the previous year. However, almost a quarter fewer apartments were put on the market. The drop in sales over the entire year came to 20 pct, although the declines were less in the TriCity (by 9 pct) and Łódź (14 pct). According to JLL, this reveals that the market is in balance and relatively healthy. "Looking at the supply and demand of individual towns and cities over consecutive quarters, it's clear that developers are acting rationally. In Łódź, in both the third and fourth quarters, the new supply almost perfectly matched the number of transactions, while in the TriCity a record high number of new apartments was put on sale with a marked drop in pricing compared to the first half of the year. This suggests that developers have been choosing to supplement what they had on sale with apartments of a lower standard intended for those buying homes for themselves, rather than – as had earlier been the case – for those looking to rent them out. The sales results so far seem to suggest that this has been a good strategy," explains Katarzyna Kuniewicz, the director of residential research at JLL. According to the consultancy, the number of completed homes that have not yet been sold has been holding steady. The average price of unsold apartments was similar at the end of 2020 to what it had been at the end of September. Nowhere did prices rise more than 2 pct. This has nevertheless meant that buyers have not seen the predicted fall in prices – even in the TriCity, where the average price of apartments on sale fell by just under 3 pct quarter-on-quarter, this only represented a levelling off of prices to what they had been a year earlier. In the other cities, the average price of apartments on sale at the end of December was higher than it had been a year earlier. In Warsaw, they rose by 4 pct, while in Kraków you would have to pay 12 pct more on average per sqm. In 2020, investors played an important role in helping developers achieve such strong results, but they were not the type who in previous years had bought apartments to make money by renting them out. Instead, it was those who viewed apartments as a safe place to put their savings into. "It wasn't just that they were tempted to buy apartments that are relatively more expensive, in better locations and of a higher standard, since such homes make up a large proportion of what developers have on sale; it was more that prices were becoming more stable and this was seen as a sign that apartments were a safe place to invest your savings. After all, such buyers want to maintain the value of their investments and they are also going to continue to be important in stabilising the residential market in the future. However, for such investors to stay, prices must remain stable," insists Kazimierz Kirejczyk, a vice-president of the management board at JLL.
Kazimierz Kirejczyk
JLL
What awaits us in 2021?
According to JLL, all the signs are that the 2021 demand will be at a similar level to the previous year – and it could even rise a little. This is being driven by the desire of Poles to improve their living standards in case the pandemic returns as well as by interest rates that are close to zero on bank deposits. "Homebuyers seem to have been left unperturbed, even despite the general worsening of consumer sentiment caused by further waves of Covid-19 and the prospect of economic recession. This is the first time in many years that consumer confidence, as measured by Statistics Poland [GUS], has failed to track sales. Everything points to a reduction in apartment sales taking place to fulfil the basic need for housing together with an increase in those made as a result of rational financial calculations," explains Kazimierz Kirejczyk. "The residential market is entering 2021 in surprisingly good shape, as a consequence of the lessons learnt from previous crises along with the fact that developers have carefully built up their positions and their reputations among home-buyers as well as other players in the market. All that remains is to hope we have the resilience to maintain such a position throughout all of 2022," adds Kazimierz Kirejczyk.