Many small steps makes green
Small talk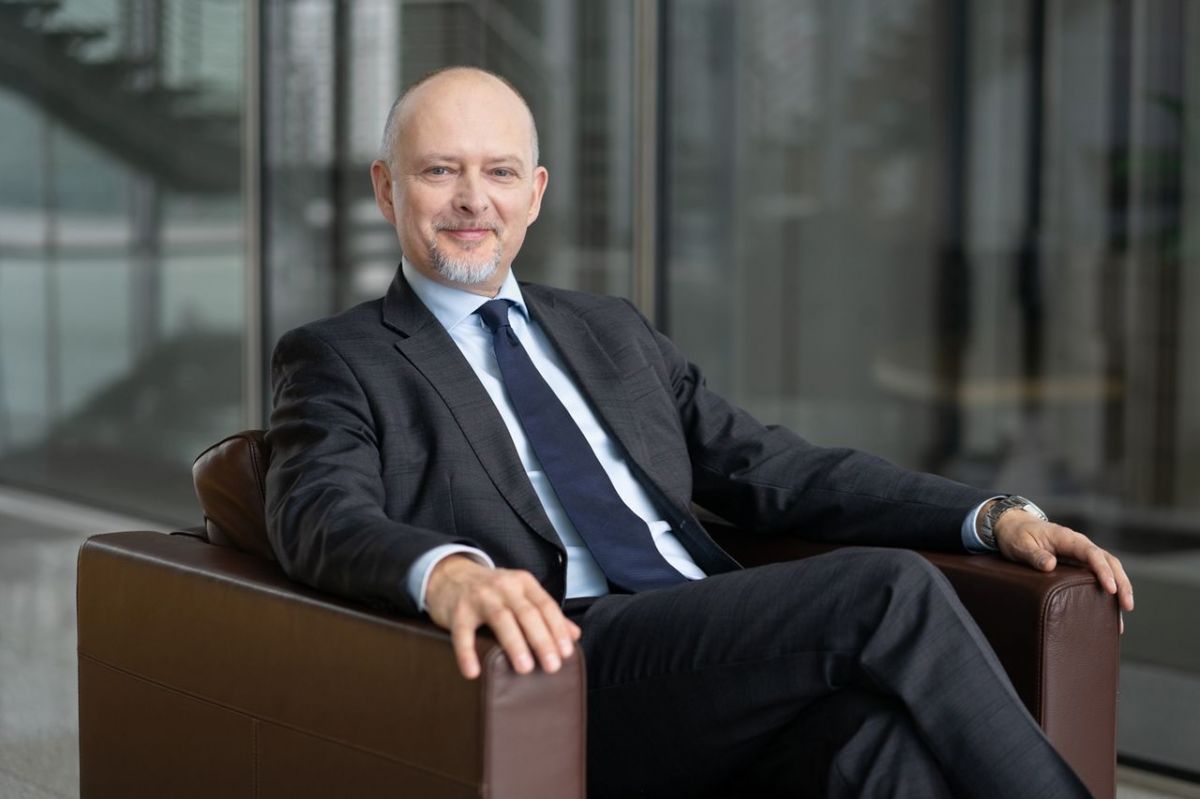 CBRE recently brokered the purchase of one of the largest portfolios of rental apartments in Poland – when Swedish giant Heimstaden Bostad bought around 1,300 homes. We asked Daniel Bienias, the managing director of CBRE in Poland, about whether this is signal that major international residential investors are turning their attention to the Polish PRS market and quizzed him on some other current topics.
Does the transaction by Heimtaden mean that foreign capital has at last taken notice of the PRS market here?
Daniel Bienias, the managing director of CBRE: It seems so, although it has to be said that the growth in the apartment rental market has accelerated across Europe as a result of the pandemic, even though in the West it's been developing rapidly for quite some time now. When interest in retail and office real estate fell off a little, investors began to look around for alternatives. Rental apartments fulfil one of the two basic needs: people must always have something to eat and somewhere to live. In Poland, these trends are being driven by economic, demographic and social factors.
Did it take you a long time to set up the Heimstaden deal?
The talks lasted a number of months, but the entire transaction went very smoothly. The trail has now been blazed and I already know of other investments that are to follow. I've also heard word that soon a lot is going to start happening on the student accommodation market – I can't tell you more, but I would advise you to keep a close eye on it. When it comes to other PRS transactions, homes for elderly are still waiting for their turn, but I think that will come in 3–5 years.
So office developers might be starting to leave the market...
No way! The sector has found itself in a difficult situation as a result of Covid-19, but it's dealing with it just fine and you can expect it to bounce back soon. Nonetheless, we can be certain that offices will be completely different after the pandemic. We are no longer going to treat them as nice cosy quiet rooms where we have our own desk, but more as hubs where we meet up with clients and colleagues. It's certain that we are going to have to redesign the space for this purpose, which design departments are sure to benefit from as well as experts on strategic work environments.
What's wrong with this particular market when it comes to its lack of small local investors?
I'd like to know… Polish capital accounts for just a few percent of the real estate investment market, but for it to be efficient and healthy it needs many different types of investors, small and medium-sized as well as international – and then we will have a safe balance. But around 95 pct of investment in Poland comes from this last type. I was recently talking to someone and he said, "I've got no choice. If I want to exit an investment, I have to find a foreign client." Our neighbours, the Czechs and the Hungarians, have created the right conditions for local investors to flourish and they now account for a much larger share of the transaction volume. CBRE is actively promoting FINNs [Polish REITs], but while we can offer advice and support, we cannot write the necessary laws ourselves and nor can we pass them. The whole sector needs to speak up and the associations that represent it need to act in a consistent manner over this question.
CBRE is the first major consultancy to have committed itself to limiting its greenhouse gas production and apply for a Science Based Targets institute certificate. I hear your plans are ambitious.
Even very much so – by 2035 we intend to reduce the emissions of greenhouse gases in our own buildings and those we manage by 68 pct using 2019 as a baseline. Now we are drawing up a programme that will allow us to work out solutions with our clients that can enable such huge and, more importantly, entirely measurable reductions.
And how are you implementing these ideas in your own offices?
In many ways. For example, we are choosing locations for our offices that make it easy to behave in a sustainable manner and that have easy access to public transport. This is one of the criteria we used for our new head office in Poland – The Unit in Warsaw, where we are moving to in June. There we will use as much of the furniture and fittings from our old offices as possible and the rest we are going to give to our workers or people from outside who want it. We have chosen hybrids to update our company car fleet, while in the offices themselves we haven't used plastic for some time and have in practice stopped printing documents. Our approach comprises many small steps that in the end make up one coherent whole.
Are you in your private life an advocate of such a pro-environmental way of life?
Definitely, yes. Last year I cycled more than 5,000 km and a large part of this was coming in to work. I've also exchanged my private cars for an electric vehicle and a hybrid. Added to that, I'm planning to install solar panels. Segregating the rubbish and the unused plastic containers is something that I've been doing for years. The right method is just to take lots of small steps. I'm also pleased that we are beginning to compete with each other in how environmentally conscious we are and even to compare country with country, firm with firm, and city with city. This is highly motivating and good for the planet.
Interview by Tomasz Cudowski