When I get older, losing my hair…
Residential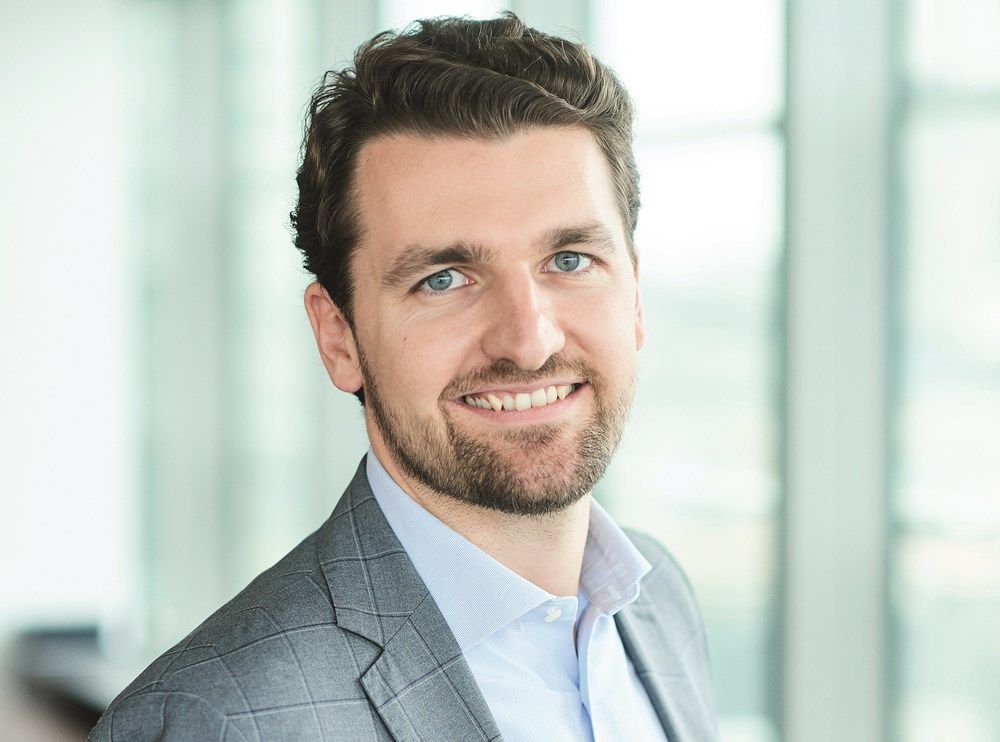 Charles-Antoine van Aelst of Aedifica
The investment market for nursing homes and assisted living for the elderly is still in its infancy in Poland, but with the demographic time-bomb ticking, huge investment is clearly necessary
The Polish population is projected to fall to around 30.9 mln by 2050 from the current level of 38 mln. With this the median age (at which there are just as many people who are younger as those who are older) is set to climb to 51 – only 14 years from the current retirement age. So unsurprisingly, many of the recent political battles (and probably numerous battles to come) over the retirement age have been motivated by the need to find a way to care for a rapidly ageing population. Meanwhile, as the number of retirees is projected to rise, the working population is also set to fall. Poland is not alone when it comes to these problems, since these are challenges that beset all EU countries. But as the old business mantra goes: with every new challenge also comes new opportunities...
One such evident opportunity would be to provide care homes and assisted living for the elderly. This market seems to bear some semblance to the student housing and PRS markets that are the current alternative investment darlings – and indeed, across Europe there are even investment funds that specialise in this particular asset. However, these funds are not very active in our part of Europe. According to one such fund, Aedifica, before they enter a country its market has to reach a certain level of maturity. "Looking at some Eastern European countries, we believe that over time there will be some opportunities. Some other operators are also looking at Eastern Europe, but the consolidation wave is not really happening here at the moment and the financing system in these markets is less developed," says Charles-Antoine van Aelst, the chief investment officer of Aedifica. But he goes on to explain that Aedifica also plays a role in bringing the markets it enters to maturity; "We can step in with operators who want to consolidate the market. If you come to a market once and the operators in it are already big, you're probably too late," he explains. Currently, Aedifica operates in seven European countries: Belgium, the Netherlands, Germany, Finland, Sweden, the United Kingdom and it has just bought a nursing home in Ireland. But strangely enough, the company is not active where all this consolidation started, France.
"The first market to consolidate in Europe was the French market. They started up as local operators and grew and then they went to Belgium as a second country, which was probably easier for them because of the language. On the one hand, it was a relatively small market, but then we could see that consolidation was actually going on there and the structure and the financing of the market was more or less similar, which means that there was a limited number of licences available in the market and you need those licences in order to be able to operate a nursing home. So Belgium and France are similar, whereas Germany is a more open market and the UK as well, where any operator can more or less build a nursing home wherever they like. They are more competitive markets," explains Charles-Antoine van Aelst.
Coming to Poland
It should maybe come as no surprise that some of the biggest operators are French, one of which is Koria, but this company has not yet ventured into Poland. When asked whether the market was mature, Jean-Michel Noé, the head of mergers and acquisitions at Koria, stated: "It is really different from one country to the other. In Western Europe, in general, we can see it is mature in terms of coverage, with 4.5 beds per people aged 65 plus. But in Eastern Europe, this is not the case, with around two beds per 65+, which is fairly low." However, another large French operator, Orpea, has already come to Poland. "At the moment we are growing our chain of premium nursing homes in Warsaw and Wrocław, where our second nursing home is already being built (Rezydencja Na Dyrekcyjnej being the first). We will create Poland's largest senior care centres in Poznań and Gdańsk (with nursing homes, rehabilitation clinics and assisted living apartments). Kraków, Katowice and Łódź are also on our investment map. In later stages, nursing homes under the Orpea Rezydencje brand are also going to appear in smaller regional cities, including Bydgoszcz, Białystok, Lublin, Rzeszów and Szczecin," reveals Beata Leszczyńska, the CEO of Orpea Polska. According to Krzysztof Cipiur, the director of capital markets at Knight Frank, many more investors would like to come over to Poland. "Over the last twelve months or so we have had several conversations with investors interested in the Polish market." But, as he explains, there is not much product to buy: "The desired investment tickets are substantial and ideally to be spent within a pretty tight time frame," he says, and then elaborates: "In the best case scenario, there should be a robust pipeline accompanied by standing projects to show the capabilities of the team. Unlike student housing, PRS or offices, the location is not critical. Such real estate should be within major cities or their direct vicinity, and in the end it all comes down to the partner's operational excellence. They need to have experience in the sector, ideally international, and have clearly defined operational procedures. One would expect one or two projects to already to exist just to see that it all works and can be replicated elsewhere and meets the investor's standards." He also explains that the real value of this market is not in the real estate: "It's not a typical development sector. It's not only about bricks-and-mortar. It's about providing the right service. This restricts the number of players, yet I believe it is only a matter of time before alliances are formed."
Investment in this sector is also slow to materialise because it takes around three years just to show that you have the requisite capabilities. It takes around 18–24 months to develop a centre and a further twelve months to stabilise the business. However, the sector is not entirely without its charms. When asked what the main attraction of the sector was, Krzysztof Cipiur stated that typically it offers higher returns in comparison to other asset classes to compensate for its higher risk profile. "There is a question mark over exit yields. The first strategy will be to build, accumulate and sell in order to exit in five or six years. The risk itself is associated with the business and how operations intensive it is," he admits.
A little bit of luxury
For Aedifica, however, it appears that the exit is not the main issue. "It's a much younger market than offices and retail," claims Charles-Antoine van Aelst, "but it is also a very different market. We build or buy very specific buildings, sometimes to the extent that they are only suitable for one or two operators. There is a bigger risk in terms of finding a new tenant if the tenant you have runs into difficulties. But it is also a very long-term and specialist business. You need to know your market, you need to know your operators, you need to have the right lease agreements in place, and – probably most importantly – you need to have the right rental level. It is a very different market because we work over the long term and we need to start off with a rent level that is sustainable over it. In the more traditional real estate business, there is much more focus on short-term capital gains to compensate for lower yields. But if you step into health care you are dealing with very long-term lease agreements: 20–25 years, whereby you know that your rents will be fixed and will only be indexed over time. It's more of a cash flow approach than a value play." He does nonetheless admit that there are funds on the market that take a much more short-term view: "You also have a lot of investment funds and when they invest they already have a specific exit strategy in place because they want to exit in five to seven years. They also look at the real estate from a different angle." And then the Aedifica CIO goes on to say: "I think the Polish market is also very different from all the markets we've operated in, because we were asked to look at the Polish market by a lot of people. This started years ago, with some developers who wanted to create health care real estate and nursing homes but had no operator. For a few years you could see only a few very small operators starting up, trying to set up nursing homes, but the product they were building was very, very specific aimed at quite a high end. One operator even told me that his product was aimed at people whose children were very successful and could pay the bills because their parents couldn't afford it themselves."
Angel Group was asked to comment for this article, but as it turns out the company (which is much better known as a developer of luxury apartments) sold its Angel Care Wrocław centre to Orpea in June 2018. Orpea is one operator that claims to provide a premium service. Beata Leszczyńska, the CEO of the company, explains how the market here operates: "In Poland, just like in most European countries, the long-term care of the elderly isn't a separate part of social policy. The regulations governing long-term care are characterised by a fragmentation of responsibilities and as a result there is a lack of coordination between the social and health aspects of long-term care provision. It is financed from different sources and organised at different levels, both horizontally and vertically. The care provided by health care workers, such as nurses and physiotherapists, is the responsibility of the national health system, but services to support people who require help in their everyday lives are usually provided by the social sector. Meanwhile, people and especially the elderly need care in both areas of their lives: physical as regards their health, and mental, which includes social aspects. When looking for such care, there is a huge lack of places in those nursing homes partially financed by the state, where the patient has to pay 70 pct of their income, so more and more Polish people are looking for places where all their needs are met and they are prepared to pay for such professional and comprehensive services."
As Krzysztof Cipiur of Knight Frank points out: "I think a big chunk of this demographic wave that is coming up will have to be catered for by products and concepts that are much closer to the normal residential market. If you look at the profile of the residents in our homes, I think the average age is above 85 and rising. It is really care-dependent people who go to nursing homes, but between the ages of 70 and 85 up to 90 years old people tend to stay at home, so that's a whole part of the market that can be addressed by building appropriate residential real estate, which is barrier free, in good locations and has some services available. When you look at the statistics and you just take the number of beds for the elderly today and compare it to what will be needed in 2050, you see a huge problem. There will be a need for huge investment, but this is not all going to be resolved with new nursing homes," argues Charles-Antoine van Aelst.
However, Beata Leszczyńska of Orpea believes that much of this care should be provided by large corporations: "When our company joined Orpea Group, which has nursing homes and clinics in 23 countries across the world, it was a milestone. For the last five years we have been drawing on the group's massive 30 years of experience and know-how. We have introduced procedures into our nursing homes and rehabilitation clinics that ensure our patients' comfort and safety – including the most advanced system for distributing medicines. Being part of the group has allowed us to cope effectively with the pandemic and we have introduced new safety rules for admittance, which unfortunately is not the case with many nursing homes in Poland and across the world. As part of the Orpea Group, we concentrate on professionalism. Our teams include doctors, nurses, carers, physiotherapists, occupational therapists and psychologists. We systematically organise internal training to raise the qualifications of our personnel and we are continually introducing new systems to raise the quality of our services." And she, too, can quite clearly see a looming demographic crisis on the horizon: "Due to the rate at which society is ageing – in 2050 every third person in Poland will be over 65 and every tenth will be over the age of 80 – as well as due to the growing number of dependent people and the smallest number of beds in long-term care centres of any country in the OECD (17 for every 1,000 people over the age of 65), Poland most definitely requires investment in the long-term care sector." Moreover, according to Koria, we cannot expect the state to be able to foot the bill: "Considering the ageing of the population there is a need for more investment in the coming years, especially in the real estate. This investment is going to so huge that we are convinced that the state cannot expect to be able to cover it with public spending alone. It needs to put in place partnerships with private companies that can help them finance these investments," insists Jean-Michel Noé.