Winning mentality
Small talk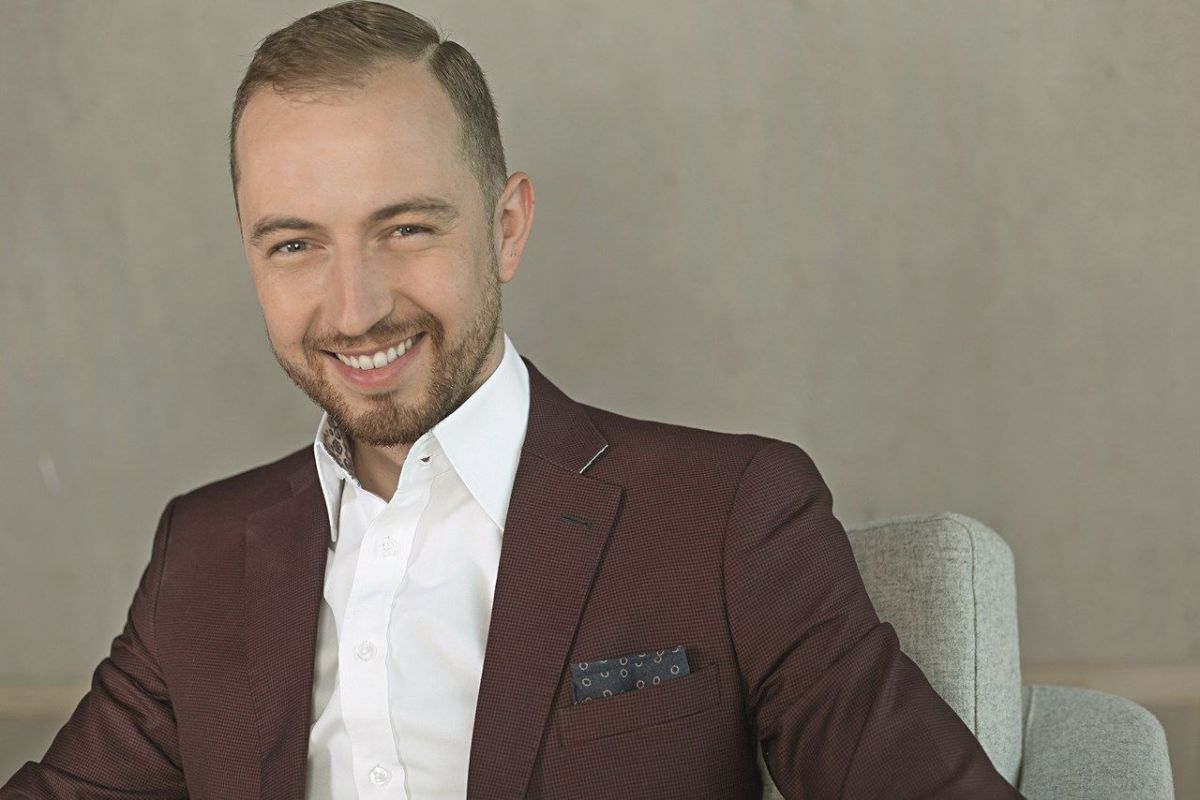 Karol Wyka of HB Reavis
Fresh from HB Reavis' triumph in establishing Varso Tower as the tallest building in the EU, we spoke to Karol Wyka, a member of the company's management board and keen rally driver, about how the developer could possibly top that
Well, you did it! Varso Tower is now the tallest building in the EU. What does this mean for HB Reavis? Are there any other records you are hoping to smash?
Karol Wyka, a member of the management board of HB Reavis Poland: When we were planning this building, we wanted to create a landmark. Now the way people talk about Varso Tower, which was designed Foster+Partners, is how they talked about the Metropolitan building in Warsaw, another of their projects. These architects are known for designing iconic buildings. Creating a development with a lot of symbolic power was very important to us, and at the same time we've succeeded in developing the tallest building in the European Union.
But was all this really your original plan?
Of course. With each of our projects, we ensure that each has something unique that they will represent. For example, another project of ours, Forest, is going to be the greenest building in Warsaw, featuring a green area the size of two football pitches.
It has been possible since quite recently to stay the night at Varso Place. Originally the Nyx hotel was supposed to start operating a little earlier. How have you managed to complete subsequent stages of your projects while the pandemic is raging?
During the pandemic it's been much harder – mainly because everything takes a lot longer. You can see this for example in the leasing of the space. We haven't seen any fall in the demand for our buildings, but the reaction time has grown longer. Previously, a tenant needed six to nine months to sign a contract, but these days it takes a year to a year and a half for them to put down their signatures.
Do you mean your tenants are spending more time on considering their leases or are the formalities just taking longer?
Both. Every stage of the process has grown longer – and this was especially true at the beginning of the pandemic. Now there's been a bit of a thaw in the situation. In spite of everything, it's still been possible to be successful under such difficult circumstances. One example I could point to was the handover of the Varso 2 building, which happened just at the peak of the pandemic, while another would be the signing of the largest lease of 2020 with Leroy Merlin for space in Forest. All of this is possible, but you need a lot more patience, and with your clients you need to be much more flexible.
What's now the biggest challenge that HB Reavis has to face?
There are a few. First of all, there's the completion of Varso Tower and Forest as well as their commercialisation. It's worth mentioning that Varso 1 and Varso 2 were virtually full at the time they were completed. We believe we'll be able to achieve similar occupancy for Varso Tower and Forest. Our third main goal is acquiring land. We're actively looking for sites in Warsaw for new projects.
Have you been negotiating with tenants remotely or face to face?
We prefer to meet in person, but of course we have to take all the necessary precautions. At the beginning of the pandemic our firm was working remotely, so we are still prepared to do business that way. Our clients are currently often preferring to opt for a hybrid working model, which doesn't actually mean that they need a lot less space. And there are other requirements. The size of the office areas being leased hasn't changed much, but the usage definitely has. What's important for tenants is that there are co-working offices in the building, such as in our buildings, where you can find CIC Warsaw, HubHub or Qubes. This flexibility is perfect for today's circumstances as it supplements the long-term office contracts that we offer.
Tower blocks? Mixed-use projects? Maybe something completely different? What kind of projects are you looking to develop into the near future and where are they likely to be?
We definitely want to develop more projects in Warsaw. The plots we're looking for are for office buildings that also have a flex component and a retail section. These additional usages are not something that we treat as areas to attract those who are just passing by, so they won't be competing with the larger retail centres. They are there to offer the widest range of services for the tenants of the office space. So we are focused on mixed-use projects that are mainly office projects. We believe in high-rises, such as Varso Tower, as well as campus projects like Forest. Everything depends on the plot.
On a more personal note, you are a keen rally car driver. Does your experience of the racing track help you in your business?
I think it does because I like to win. "Being second is being the first of the ones who lose," as the great Ayrton Senna once said. It's similar in business, which in our case means winning tenants or acquiring a site. Sporting rivalry is exactly the same as healthy competition on the market. On the one hand, it drives us forward, while on the other, there's that sweet taste of victory.
Does having such a hobby help you maintain your work-life balance?
Most definitely it does! It helps me to concentrate on one thing at a time – I don't much believe in multi-tasking. While I'm racing, I forget about everything else: the only things that are important are the other competitors and winning the race. This sport takes up a lot of time, but despite that for the last 13 years I've been able to fit it in with all the other aspects of my life.
Interview: Anna Korólczyk-Lewandowska