Waiting for change
Editorial
Tomasz Cudowski, editor-in-chief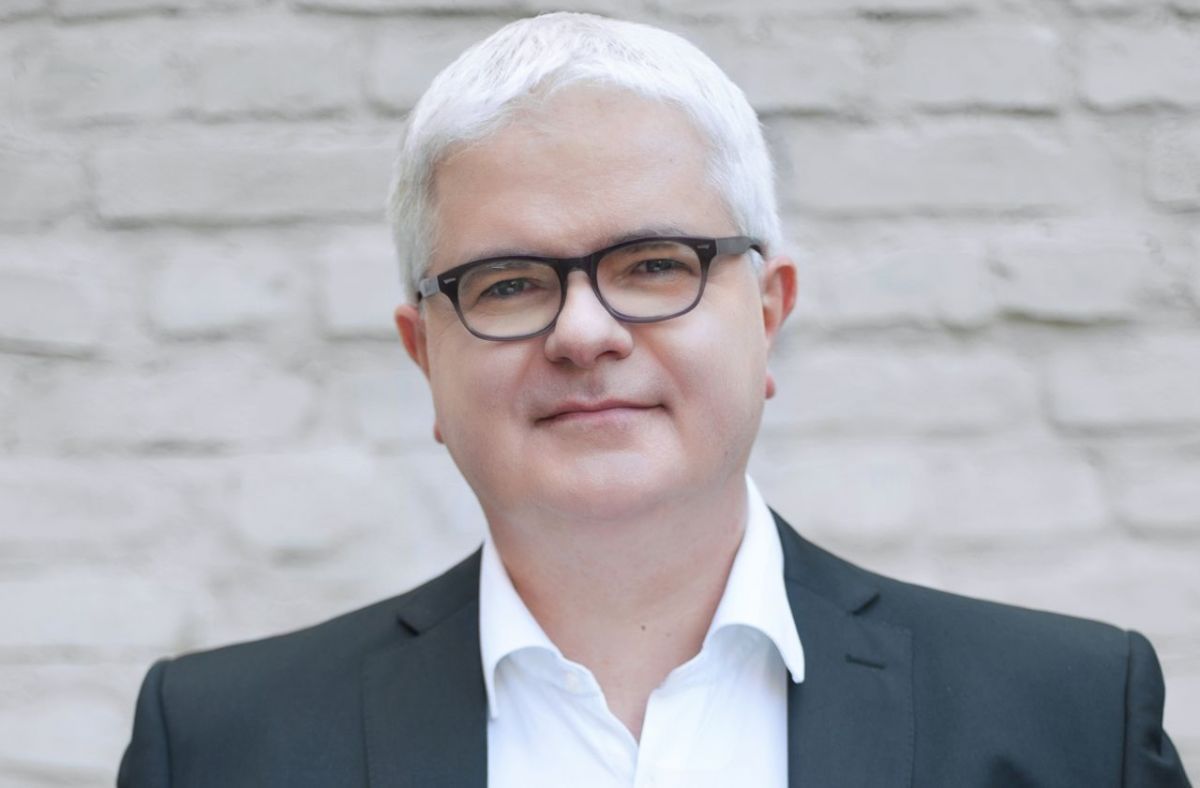 For just over a year I've been following with some dread the news coming out of Belarus and watching in horror as yet another independent media outlet is closed as journalists are intimidated or arrested. All through this, I've been reminded of the first time I was there, 30 years ago.
Throughout the whole of September of 1991, I was on a language exchange programme in Minsk. It was an amazing time. Poland had become enamoured of the free market and was preparing for its first free elections, while in Belarus a carnival of freedom had also broken out, which lasted from the announcement of independence to the dark days of Lukashenko's rule. However, communism clearly wasn't giving up without a fight. Just a few months before we set off for Minsk, Soviet tanks had rolled onto the streets of Vilnius in neighbouring Lithuania, while the Red Army had even appeared on the streets of the Belarusian capital in reaction to the attempted 1991 coup in the USSR. But perhaps the most symbolic event, and the one I remember most fondly of all from my time in Minsk, was the replacing of the flag on the roof of the Belarusian parliament. When we arrived the red and green Soviet Belarusian flag was still fluttering above the building. But during our stay there a new flag was raised beside it with the white, red, white colours of an independent Belarusian state. By the time we returned to Poland, that flag was proudly flying alone. Since then, history has gone full circle and anyone displaying the white-red-white flag in their window faces up to ten days behind bars. From my stay in Minsk I also remember hearing the music of Victor Tsoi and his group Kino for the first time. Thirty years ago he belted out his demands in a song that has now become the anthem for a free Belarus: "We want change! We are waiting for change!" I only hope it can come as quickly as possible.
Closer to home, we can't really complain about any lack of change. We are seeing all kinds of mergers and acquisitions on the real estate market – almost on a daily basis. Everybody is speculating about who's going to take over who next, and for how much and when. Indeed, mergers and acquisitions take centre stage in this issue of 'Eurobuild'. Firstly, we examine the residential market, which has recently seen a number of rather spectacular acquisitions; then we turn to M&A on the commercial market, both in Poland and across the region. We also take a closer look at how office and retail development has coped during the pandemic and how institutionally-owned apartments for rent are now being marketed in a fierce battle to attract private tenants. Despite the bright future predicted for this segment, a significant proportion of the demand has evaporated. Also, we return to a topic we broached three years ago to see if pets are still being welcomed into the office. Maybe they preferred their owners working from home? We also provide an in-depth analysis for warehouse managers – if your electricity bills are getting you down, you should pay close attention to our expert's advice. It's also worth taking a glance at our Eurojobs section, but over the last few weeks we have been literally inundated with announcements about new recruits and promotions within the sector, so we are going to put most of that in the next issue of our magazine. Please be patient! We won't forget to include anybody. Let's just hope that all this HR activity bodes well for us all. After all, we are still waiting for things to change!