Holiday time old-style
Editorial
Tomasz Cudowski, editor-in-chief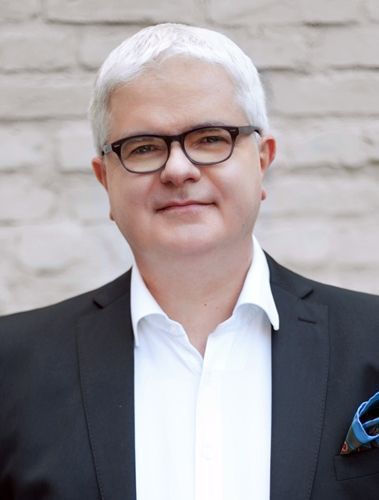 While planning my holiday this year in Bieszczady in the Polish mountains, I was reminded of my first visit to this region of the country – a place I have been deeply in love with since the 80s. What would always happen is that our group would split up and plan to meet up again at some vague point in the future at a location that was several miles away
Even though there was no GPS or even mobile phones at that time (even landlines back then were a rarity in the region), these meetings would never fail to take place. They always happened, even though I can't explain exactly how. To this very day, I don't understand why my (otherwise completely sensible) parents always would so calmly accept me announcing: "I'm off to Bieszczady. I'll be back in a month or so and send you a postcard if I can." Of course, we all knew the postcard would turn up only after I'd come back. You had to take your own food, at least at the outset of the trip. The shops in the mountains couldn't even sell tourists bread because they would order the exact number of loaves they would sell to the locals. We would always end up knocking on someone's door to ask for a slice or two. Nobody ever refused. After every such excursion (if all went well), there would be a few out-of-focus, black-and-white photos. There would be no information other than maybe a date and a place scrawled on the back, but I remember when each one was taken very well and the story behind them. How different they are from the thousands of colour photos we now take in exotic places and then store in the memories of smartphones and computers. Such pictures only seem to blur together to become one big confusing kaleidoscope. In the digital age we now live in, our children aren't going to come back from the mountains with freckled faces to tell you how they trekked over pathless mountains, how they had no form of transport or communication, or how the guide went missing for a whole day. They won't say that the best bit was wading through a stream up to their waist, that they had to beg for bread, or that one of their friends even fell into an old well. "Look – here's a picture of us going round begging and here's the one of where he eventually managed to climb out of that hole!" Sadly, this no longer happens.
Luckily there's no need to beg anyone for the latest issue of 'Eurobuild'. It comes out ten times a year without fail, both as a printed magazine and online. If you can find a little time for reading this summer, in this latest issue you will find out a lot about that up-and-coming asset class that's only just emerging in our part of the world: the PRS sector – as we turn our focus onto it in both the traditional residential market and the holiday homes segment. In addition to this, we uncover the potential of long-term investment in educational establishments. You can also find on these pages the latest analysis of the office market (what's happening when it comes to the supply) and of the warehouse market (how it's diversifying). We also take a look at green issues and the promotion of sustainable development, explaining the ideas behind ESG and how to apply it.
And we also reveal why it simply isn't enough anymore to just put a few flowerpots in the reception and on the patio if you want to claim that you have a green office building. And for everyone who wants to rekindle a few recent memories, we publish the photo reports from our annual golf and tennis tournaments, so everyone who took part can re-live all the excitement once again.
For the holiday season we wish you all a well-earned rest in an analogue environment and many colourful non-virtual memories.