Shed loads of optimism
Small talk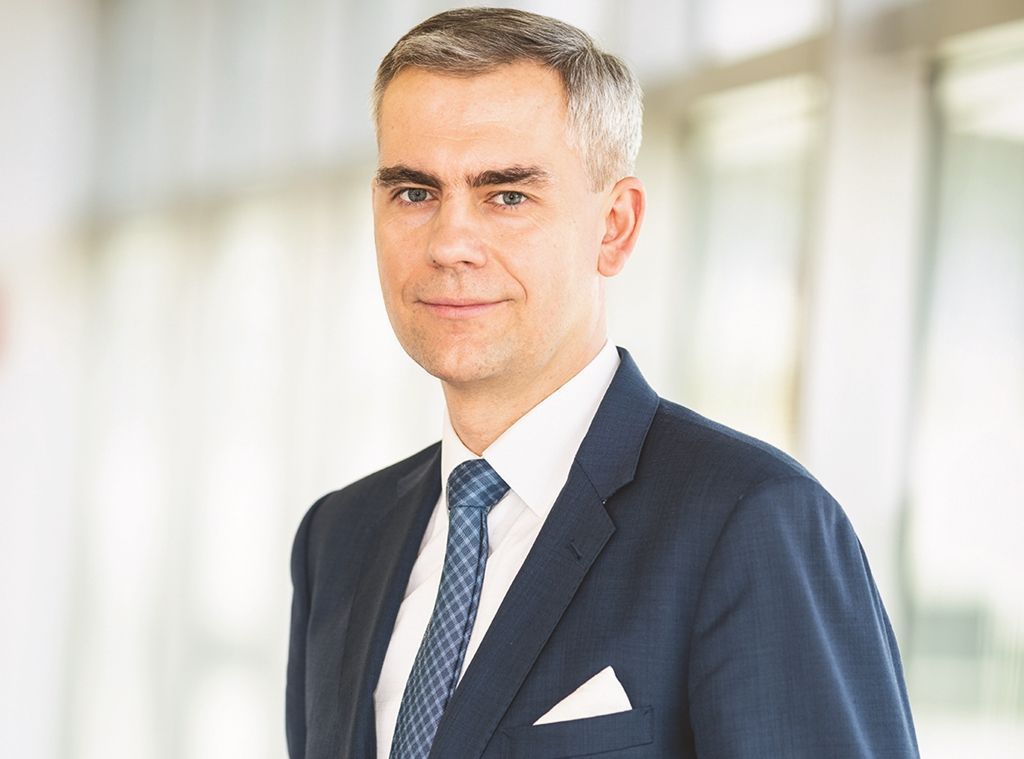 As P3 Logistic Parks celebrates its 20th birthday, Eurobuild spoke to Bartłomiej Hofman, P3's managing director, about whether the warehouse sector can keep on booming and the fresh challenges it faces as it goes from strength-to-strength
They say that the warehousing sector has been the biggest winner from the pandemic. Would you agree?
Bartłomiej Hofman, the managing director of P3 Logistic Parks, Poland: There's no doubt that the pandemic and its consequences have resulted in growth for our segment, but I wouldn't even look at this in terms of winners and losers, particularly when you consider the social cost and the human drama that it has resulted in. Growth was evident in our sector even before this crisis. According to the latest research, developers completed 1.1 mln sqm of modern warehousing space in the first half of this year alone, when the total stock on this market rose by 11 pct to reach 21.7 mln sqm. This growth is due to many factors. Companies have learnt their lessons from the pandemic and its lengthening supply chain breaks and are now hoarding greater supplies of goods. Some have decided to move production from Asia to those European countries that can guarantee relatively low labour costs. Clearly, e-commerce was also strengthening before the pandemic, but it became even more common for shoppers during the lockdowns – and this can also be seen in the contracts we're signing. More often than not these are with companies involved in internet sales, such as the contract we've just signed with Westwing, for whom in our P3 Poznań park we're building what will be the biggest warehouse in its distribution network.
Are there other trends worth keeping an eye on? And is it even worth building warehouses anymore without bothering about sustainability issues?
Without doubt it's worth developing sustainable buildings, since this shows that you care about the environment in which we live. The sustainable approach to warehousing has now become the norm and we have for many years been trying to act as the instigators of such change. All our newly built buildings are BREEAM certified with a rating of at least 'Very Good'. For the last two years, all our new buildings have been given reinforced roofs so that solar panels can be installed – and we are currently running two pilot programmes in Poznań to test out this technology. Another important trend is the development of e-commerce and the growing necessity to improve and speed up the last stage of deliveries to customers. Thus we are witnessing the rapid growth of urban logistics and the growing demand for smaller warehousing facilities within city limits. Some online businesses are changing the character of these centres by combining their use of warehousing with offices, showrooms and laboratories. Even more attention is also being paid to the comfort and working conditions for those employed in this space – and that's why well-being principles are increasingly being introduced in warehousing projects, such as increasing the number of skylights and ensuring adequate lighting as well as creating attractive social areas and green spaces for workers.
P3 is now celebrating its 20th anniversary. What in your opinion were the most important events in P3's history?
One of the milestones was the acquisition of the firm by our current owner, GIC, the Singaporean Sovereign Wealth Fund. Since that time we've been able to almost double the size of our portfolio, which is currently worth around EUR 7 bln. We currently manage assets worth over 6.3 mln sqm as well as a land bank of 1.2 mln sqm. We've not only become a major developer but also a very active developer – we are active in eleven European markets and have offices in nine countries.
P3 is also expanding rapidly in Poland. What are you planning now? Where is it worthwhile building in the country?
Without a doubt, we are going to keep on growing. We are mainly going to concentrate on the main Polish markets: Warsaw, Central Poland, Upper and Lower Silesia and Poznań. We are also going to be keeping a close eye on smaller regional markets with the potential for growth, such as Bydgoszcz and the TriCity, as well as markets to the west, where the logistics market has largely been growing due to e-commerce. Developing urban logistics projects is also a priority for us, so we are going to continue looking for land to increase the size of our project portfolios for Warsaw, Łódź, Wrocław and Silesia.
And what in your opinion is going to happen to the entire segment? Can we expect some kind of slowdown?
The Polish warehouse sector is developing rapidly, as can be seen by the record high level of tenant activity. According to studies on the segment, take-up reached 3.3 mln sqm in the first half of the year and there's now around 0.56 sqm of logistics space per capita. To catch up with other countries like Germany, which has around 1 sqm per capita, Poland will have to maintain this pace for around seven years. With this in mind, I'm not expecting any slowdown over the next few years. One of the reasons for the rapid growth of the sector has been the transfer of services from foreign markets to Poland. Our country is blessed with good contacts with the west, while it also has competitive labour costs. The pay differentials should level out over time, but before that happens the market is going to continue to grow. Changes in consumer behaviour are also benefiting developers. People are buying more and more online and forcing companies to maintain extensive warehousing networks.
Changing the subject, I hear you're really into tennis. Which tennis star would you most like to face on court?
It's true I play a lot of tennis. Playing a game at 7 in the morning gives you a huge energy boost. It would be a real privilege for me to be able to play with Łukasz Kubot in a game of doubles. And who knows, maybe one day that dream will come true.
Interview: Anna Korólczyk-Lewandowska