Shopping centres bounce back
Small talk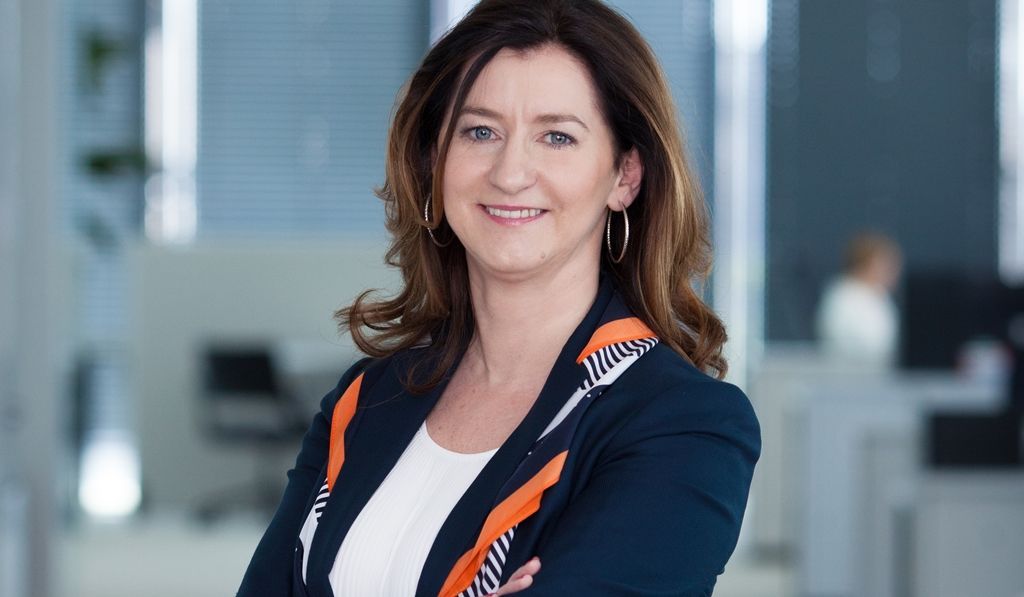 As retail recovers from a serious case of Covid, Eurobuild spoke to Justyna Kur, the vice-president and managing director for real estate of Apsys Polska, about how the shopping centre market has been reshaped and where it goes from here
Shopping centres have been reporting rising footfalls and high conversion rates. What's your perspective on the post- lockdown situation for shopping centres?
Justyna Kur, the vice-president and managing director for real estate, Apsys Polska: In the centres we manage at Apsys, we are seeing that shoppers want to come back to malls, since they offer services that cannot be provided online, such as the handling of goods and expert advice. Shopping centres are also able to meet non-shopping needs – services, experiences and places for people to spend their free time. In the centres in our portfolio, we're now seeing footfall at similar levels to the figures that PRCH has regularly published. In August it was almost 11 pct higher than a year ago, while in September it was 4.72 pct more than in the same month of 2020. Tenants in Apsys-managed centres also saw their turnovers rise in August 2021 by 20.2 pct and by 13.96 pct in September compared to the same two months of 2020. We're slowly returning to normal operations; but, at the same time, we are fully aware that the centres of tomorrow are not the same as the ones we have today. The pandemic has accelerated certain changes in the market and in the near future we are going to see development switch towards fifth-generation centres, where space for socialising is provided and the customer is the focus of attention, just like Apsys' centres have provided from the very beginning.
Can you point to any new and interesting retail trends for both customers and brands? Are we going to see larger sections for entertainment, services or local brands? Or will the opposite be the case: are large retail chains heading for smaller centres?
The pandemic and the limitations imposed on large-format centres have certainly contributed to a multiplicity of changes in response to the resulting shifts in consumer behaviour as well as to the evolving strategies of brands, centre managers and owners. To stand out and compete in an effective manner to attract shoppers with online retail, they are going to have to introduce omnichannel services, improve the entertainment and services they offer, and hone their customer experience activities. This should all be aimed at meeting customers' current expectations, such as saving time. They want to be able to do all their shopping and sort out their affairs in one place, which means that the tenant mix has to be personalised and carefully selected. Different models are going to emerge designed to match the tenant mix to the requirements of the particular local market and also to find the right balance for the customer and the character of a particular mall, so that shopping centres can maintain the strong positions they have on their local markets.
What recent changes have been made to Apsys' management portfolio?
Over the last year, more shopping centres have been added to our portfolio, which just goes to show that for many mall owners in these challenging times an experienced centre manager is worth its weight in gold. We currently manage 31 retail centres in 20 towns and cities. These include several different types, such as large shopping centres that can be considered representing the town or city, such as Manufaktura in Łódź, Posnania in Poznań as well as Galeria Katowicka and Bonarka in Kraków. We also have smaller local centres and retail parks.
Last year, you announced a change in strategy – to take on new types of project, including residential and food halls. Have these plans come to fruition?
Our plans to diversify our activities into new sectors of the real estate market really got underway a few months ago with the apartment presales of our Solea Mieszkania przy Wyścigach development – our first residential project in Poland. Just like our other projects, this was developed in line with our 'Making Cities Vibe' slogan, in that it was designed to revitalise urban space by creating people-friendly areas that fit in with the cultural and social setting while respecting the natural environment. Our Solea project is to be BREEAM 'Very Good' certified, confirming the high quality of the materials and technology used as well the fact that the space is to be developed in a manner that is friendly to both people and the environment.
You were also planning to enter the office market and expected to sign your first office lease in early 2022. Are these plans any nearer completion?
Yes. It's my pleasure now to be able to tell you that on November 1st this year we took over the management of an office centre in Bydgoszcz – Arkada Business Park – and soon other properties will be added to our management portfolio as part of our 'The Space, The Place, The People' scheme. This is designed to meet comprehensive requirements for managing office space. It involves flexibly adapting office buildings to rapidly changing trends and the demand for user-friendly, technically optimised office space, while also taking care of the environment and all the health and safety issues.
To finish off, I'd like to ask a more personal question: have you been coping during the pandemic by, for example, eating out in town often?
If I have the time I'm only too happy to go out to a restaurant. I do this not only for the food and the company, but also to help support those businesses that have had to remain closed for a long time – and even today many are struggling to survive. And since I like good food, I want to have somewhere to go back to once the pandemic is over.
Interview: Magdalena Rachwald