POLAND

Shoppers return to malls – C&W

Retail & leisure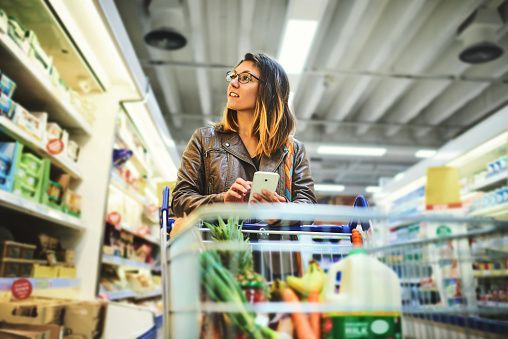 As the economy worsens, shoppers have been gradually returning to traditional retail formats (photo: istock)
1 / 1
Poland's total retail stock now amounts to 15.6 mln sqm following the addition of almost 100,000 sqm n Q2 2022, according to research by Cushman & Wakefield.
The consultancy's figures show that in Q2 there were ten new completions, including nine retail parks in such smaller towns and cities such as Busko-Zdrój, Giżycko, Jasło, Krotoszyn, Pszczyna, Puławy, Sławno, Szczytno and Łany near Wrocław. In addition to this, OBI opened its new retail warehouse in Mysiadło near Warsaw. The new supply also comprised extensions of three existing retail schemes in Knurów, Radomsko and Zamość, as well as the redevelopment of a Tesco's store in Stalowa Wola into a Castorama store.
Retail parks dominate the development pipeline, accounting for 65 pct of retail stock under construction, while 33 new completions, redevelopments and extensions are scheduled for completion in the next few years.
At the end of June 2022, more than 400,000 sqm of retail space was in the pipeline and scheduled for completion in 2022–2023 in 29 new developments, nine extensions and four redevelopments. The largest projects underway include Fort Wola in Warsaw (28,000 sqm), the 25,000 sqm extension of the Atut Ruczaj shopping centre in Kraków, Galeria Bawełnianka in Bełchatów (23,000 sqm), the second phase of the Karuzela shopping complex in Kołobrzeg and the DOR Plaza retail park in Częstochowa.
Over 45 pct of the retail development pipeline is expected to be delivered in smaller cities with populations below 100,000. The largest conurbations account for more than 34 pct of the retail stock under construction.
Although in early 2022 the average footfall for shopping centres and retail parks was 14 pct lower than pre-pandemic levels, it averaged 380,000 shoppers per retail centre per month at the end of Q2 2022, which was on a par with the figure seen in the same period in 2019. Large and very large shopping centres (40–60,000 sqm of floorspace and over 60,000 sqm, respectively) outperformed over the period, attracting 8 pct more customers in June 2022 than in 2019.
The growth in the number of large and very large shopping centre visitors has been driven, among other things, by the geopolitical situation, which has overshadowed the pandemic. The return to time-spending habits is clearly boosting the food & beverage and entertainment sectors. In addition, shopping centres in central locations, frequently close to passenger transport hubs, have naturally welcomed our Ukrainian neighbours. The return of footfall to pre-pandemic levels bodes well, but the rising inflation and legal regulations impacting net salaries and wages are likely to affect consumer discretionary spending in the long term.
Paulina Bauer, an associate and head of retail at Cushman & Wakefield
The preliminary turnover data for shopping centres shows that retail sales were up in May 2022 by 20 pct compared to pre-pandemic levels. Increased retail spending on fashion, groceries, health and beauty in April 2022 accelerated turnover to above the 2019 level (excluding inflation).
Average net retail sales in May 2022 surpassed PLN 1,000 per sqm gla. The improving footfall level is expected to drive retail sales growth in the coming months. Given the lower prices in stores in shopping centres and retail parks, consumers will probably shift from online to offline. In the long term, however, such factors as the overall economic deterioration and rising inflation curtailing the spending power of Polish shoppers are likely to result in lower turnover levels. Inflation-driven price growth will cause consumers to rethink their priorities, with non-essential needs unlikely to be the first to be satisfied.
Beata Kokeli, Partner, the head of retail agency in Poland, Cushman & Wakefield