CEE

Major drivers of the CEE living market

Residential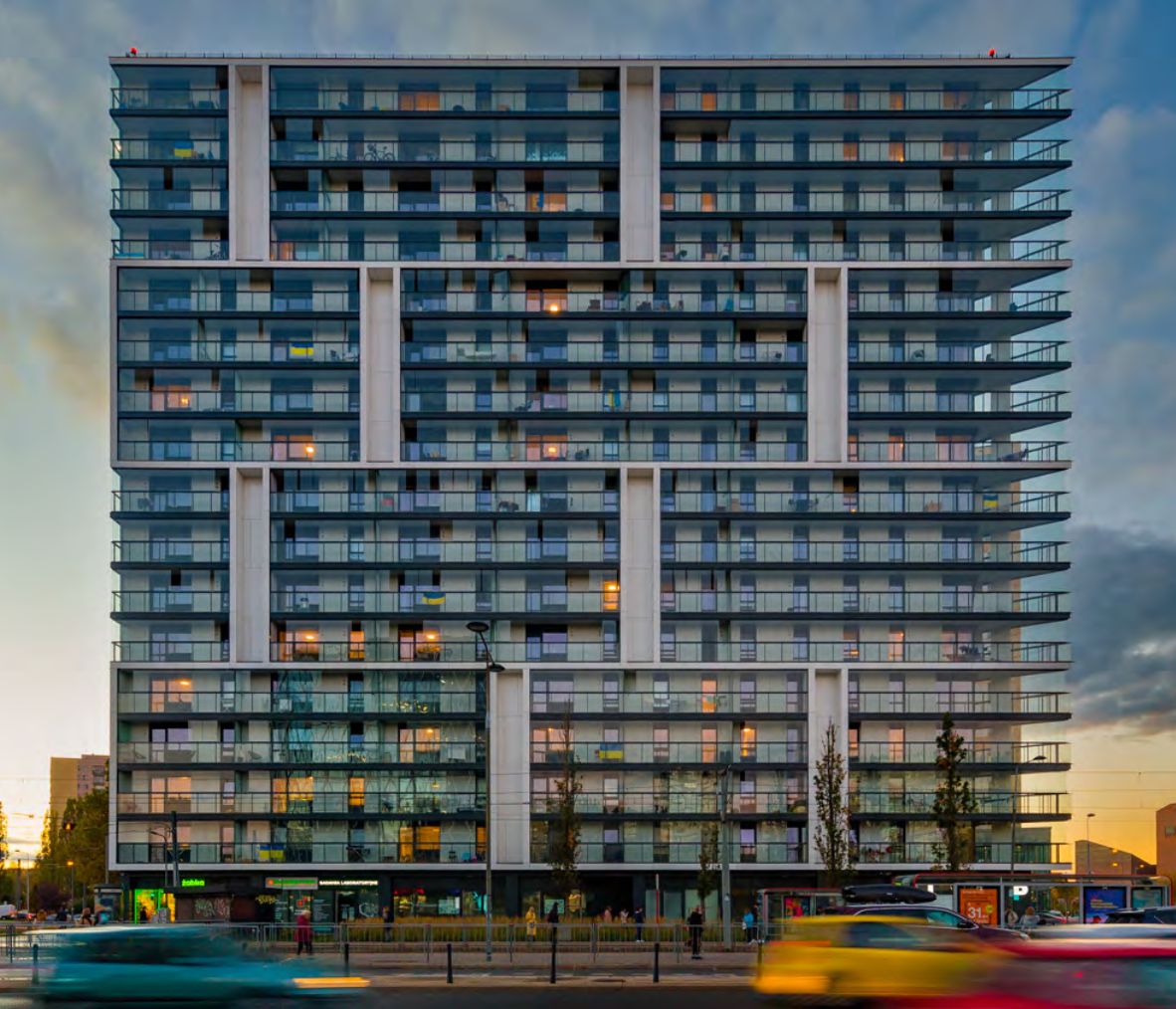 In Poland there are circa 10,000 PRS units (+217 pct compared to 2021)
1 / 1
Urbanisation, the supply gap of dwellings and the growing middle class are the main drivers for the living market in CEE reveals a report by Colliers: 'The living sector in CEE-6. Let's discover the potential of the market segment'.
The living market (PRS, student housing and co-living in particular) in CEE is less developed than in Western Europe, and the majority of the housing stock in the region is still owned by private individuals or municipalities. In recent years, there has been increase of institutional rental market in the region, particularly in the capital cities of Warsaw, Prague, Budapest and Bucharest, but also in Sofia and Bratislava, to a lesser extent. Regional markets have also started to grow, primarily in Poland and the Czech Republic.
Dorota Wysokińska-Kuzdra, a senior partner for CEE corporate finance and living at Colliers
Urbanisation and migration
As cities in CEE continue to grow, the demand for rental housing in urban areas is increasing. Many people are moving from rural areas to cities in search of employment, education, and other opportunities. Many of these individuals are looking for flexible, high-quality rental housing, which has led to increased demand for rental apartments and managed properties.
Supply gap
Another driver of growth in the living market in CEE has been the gap in the supply of dwellings and hence the increasing number of institutional investors, such as private equity firms or specialized funds as well as real estate investment trusts, that are beginning to invest in the region. They are attracted by the relatively lower costs and higher potential returns compared to Western Europe, as well as the growing demand for rental housing.
Growing middle class
As the middle class in CEE countries continues to grow, more people can afford to rent apartments from the PRS funds and might also be willing to pay for higher quality customer and interior design services, and better locations. A larger proportion of younger generations prefer renting over ownership. They make lifestyle choices that favour mobility and appreciate concepts of the sharing economy. Institutional rental, although more expensive than that offered by individual landlords, carries multiple advantages and is therefore preferred by tenants - many existing PRS assets have waiting lists of people wanting to move in.
Affordability
Rising costs of housing loans mean that part of the population simply cannot afford to buy a flat or does not want to be bound by long-term credit obligations. Institutional rental is often cheaper than a loan instalment and much more resilient and flexible for individuals.
War in Ukraine
The ongoing war in Ukraine has had a significant impact on the demand for living projects in the CEE region, although the extent of the impact may vary by country and location. The sudden increase in population caused by those displaced by the war and relocating to other CEE countries has had a major effect via the increase in demand for apartments for rent, including PRS projects as well as student housing, especially in countries such as Romania, Poland, and Hungary. Although it may have seemed that the increase in demand would be temporary, it remains at a high level, which results in the limited availability of flats and persistently high rental prices in the major cities. This situation is expected to persist in the longer term.
Shared services
CEE is a top region of choice for BPO, SSC, IT and R&D sectors, which are continuing to grow in terms of investments and workplaces. This is mainly driven by lower operational costs as well as the availability of a well-educated talent pool. The above has an impact on the demand for residential projects in the largest cities in the CEE region.
Shift to rent
Historically, CEE countries have a very strong buyer's market which is significantly higher than in western European countries, where we see higher share of tenants. It is expected this trend will gradually reverse in CEE countries. Younger generations tend to choose renting over ownership - they make lifestyle choices which favour mobility and appreciate concepts of sharing economy. Rental may become one of the most important trends shaping the housing market in the coming years.
Czech Republic leads PRS market
If we look at the stock of existing developer/investor-owned PRS schemes, the Czech Republic is still the leading market with nearly 62,500 units (+10 pct compared to 2021), followed by Poland with circa 10,000 units (+217 pct compared to 2021) It is worth noting that last year we observed significant increases in the supply of units in countries such as Hungary (+301 pct), Romania (+244 pct), Slovakia (+173 pct) and Bulgaria (151 units within the last two years).
Student accommodation and co-living markets on the rise
The market of private student accommodation is again gaining momentum, following a slow down during the pandemic. The student housing market in the CEE-6 countries is largely based on student dormitories belonging to universities. Privately-owned accommodation is still a relatively new and growing segment of the market. The co-living market in CEE countries is also a new phenomenon but it is slowly growing. Among the 6 CEE countries analysed, this form of housing is known only in the Czech Republic, Poland, and Slovakia.
House prices still increase
House prices in the EU have been on a steady upwards trend over the last 10 years. In total, there was an increase of 38 pct in the EU-27 between 2015 and 2021. Some of the largest increases were observed in CEE, including the highest which was recorded in Hungary (+108 pct), with strong increases in the Czech Republic (+84 pct) and Slovakia (+54 pct), followed by Bulgaria (+49 pct), Poland (+48 pct) and Romania (+34 pct). The lowest increases among the EU countries were registered in Italy (+3 pct) and Cyprus (+4 pct).
Growing role of energy-efficient buildings
The role of green and energy-efficient buildings for tenants is growing strongly, not only as part of ESG policy results, but also as financial benefits. Consequently, we will soon expect to see a rising gap in terms of rent and value between green and efficient buildings for all countries in the CEE-6 group. This should apply to all real estate sectors, including residential.