The design revolution has yet to materialise
Interior Design
Anna Korólczyk-Lewandowska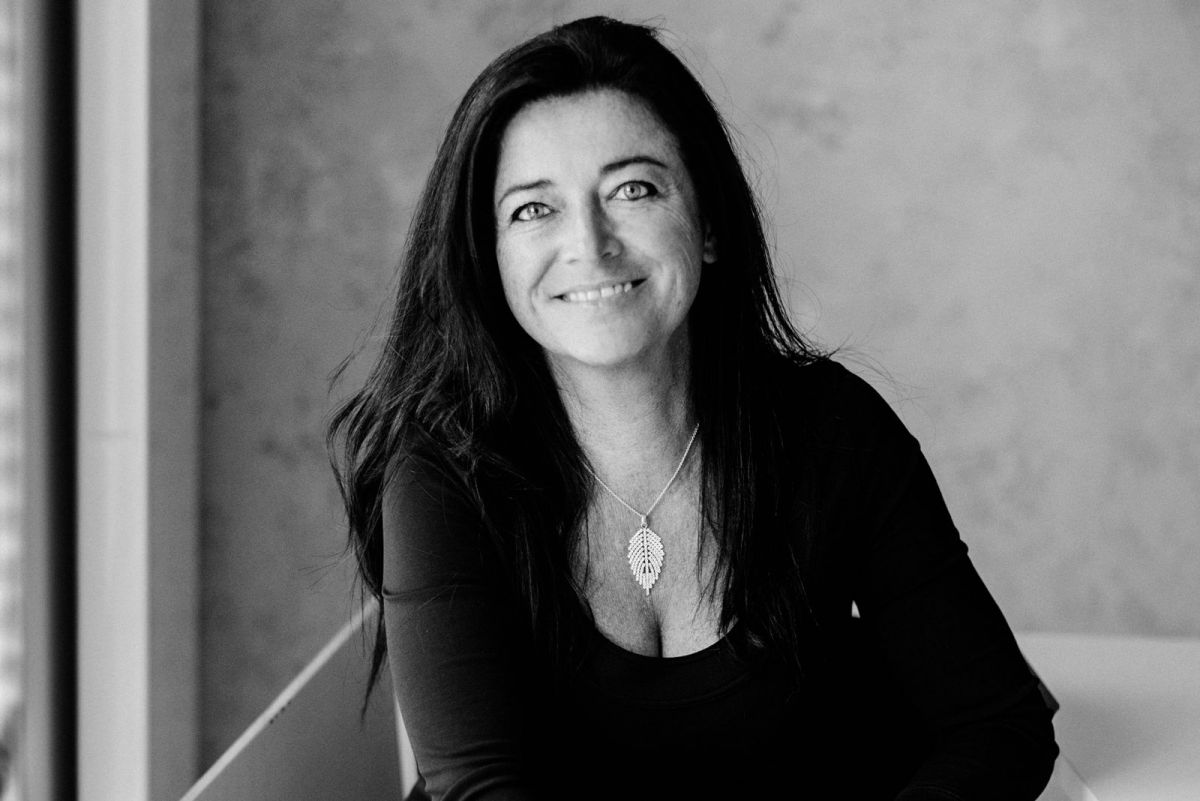 "2021 will require a change in the way we think and create productive stress-free environments," insists Agnieszka Szczepaniak of AP Szczepaniak
Over the last year developers have been competing with each other to assure us that their properties are safe, friendly and comply with pandemic regulations. Such declarations should have resulted in the wide-scale renovation of many buildings as well as a revolutionary approach from the architects who design new buildings – well, at least, in theory
Investors are doing all they can to meet the latest market expectations and put into practice the health and safety measures that have been imposed. "Extraordinary times require extraordinary measures. That's why we have taken the decision to develop an entire arsenal of technological innovations and systems – and we have already installed some of them in our latest office projects: the Warsaw Hub and the Warsaw Unit," claims Jarosław Zagórski, the sales and development director at Ghelamco Poland. Other developers are also introducing cutting-edge ventilation systems to their office buildings, both those under construction and those that have been built. These include permanent UV lights (Ghelamco has been fitting them in the lifts and air conditioning systems), and they are also introducing mobile apps that can be of assistance during epidemics (including the present one but also any possible future outbreaks). Hotels are trying to save their businesses by converting their guestrooms into temporary offices and their conference facilities into TV studios for online events. There has been a lot of talk recently about a fair venue in Ostróda, which – while the event market remains in hibernation – is trying its hand at being a warehouse. In the residential sector, developers are saying that their clients are becoming increasingly interested in four-bedroom and even five-bedroom apartments, which would give the entire family the space they need when the adults are working from home and the kids have online classes. Architectural studios and fit-out firms should, therefore, be inundated with requests to modify buildings and their interiors to the new requirements of their clients and the market. A revolution should also be underway in designing office and residential buildings. But is this actually happening?
It'll be different for sure
Agnieszka Szczepaniak, the public relations director at AP Szczepaniak, admits that something is not quite right. "2020 was an exceptional year. We were all faced with new challenges – not only when it comes to our workplaces but also to our ideas of comfort, well-being, social life and teamwork. In this respect, 2021 will require a change in the way we think and create productive stress-free environments," she insists, adding that the merging of residential and commercial projects, which she terms 'resimercial', is picking up pace, as it brings together two previously separate worlds. "This trend is attractive to millennials, who have a sound grasp of technology and enjoy a flexible working environment based on a home atmosphere integrated with office space. This is filling in the gap in commercial design. When creating new workplaces, designers are going to strive to avoid the traditional sterile atmosphere of a corporate office with grey interiors and cold lights," says Agnieszka Szczepaniak. We can expect people to be working from home for a long time and the experience (of comfort and security) should also become evident in office arrangements. "An approach like this can also influence the design of large-scale offices, in giving workers more freedom and allowing them to maintain safe distances. In contrast to large spaces, we are going to try to move away from the idea of open space in favour of many smaller rooms, where workers will meet many fewer people," she explains.
It ain't nothing special
Ghelamco's latest Warsaw project, which now has a building permit, has generated a certain amount of interest. The Bridge has been designed by Dutch studio UNStudio in collaboration with Polish/ Belgian studio Pracownia Architektury Projekt. It is to be installed with an operating system that manages the access to the building and will also include other systems to make it safer in the event of another epidemic (including UV disinfection lamps). However, according to Paweł Görlich, the CEO of BE DDJM Architekci, developers are not so keen on introducing sweeping changes to their projects: "In their marketing materials, many developers are coming up with many different ideas, such as ways to improve the movement around offices. These new systems are intended to limit the contact you have with other people from the outside and to allow workers to keep a safe distance between each other. They are also introducing contact-free control and access systems. In addition to this, they have been coming up with imaginative ways of using finishing materials and interior fittings, so that they are always easy to clean," he explains. No one, therefore, is expecting radical design changes for the projects his studio is currently working on. "You can certainly see more attention being paid to how healthy offices are. Both investors and tenants can see and understand that this is very important for the end-user," adds Paweł Görlich. "When we've spoken to our clients, the idea has come up of windows that open to allow a little natural ventilation into the building. The option of airing a room after a meeting has turned out to be an additional comfort, which gives people a greater sense of security," he claims. He also points out that he has noticed a tendency among his clients to spread out the work desks; and because working from home remains as popular as ever among those who lease office space, these changes can be made without taking up additional office space. "I am convinced that this is the biggest observable change, it is long term and it is also important for the job market," says the CEO of BE DDJM Architekci. Are residential developers really benefiting from clients choosing larger apartments? It appears that the biggest barrier to this (as ever) are the financial resources of the client as well as their credit-worthiness. In other words, if someone can afford to buy and maintain a larger apartment, then that is what they will do and it doesn't matter if the additional space will be used for work or simply to give them a more spacious interior.
However, the architect believes that changes might be seen at the other end of the market: developers can lose out by putting micro-apartments up for sale, which are basically just bedsitters and – when it comes to many businesses – are difficult to convert into home offices. But this doesn't mean that micro-apartments are going to become unsellable, especially since the rental market is starting to boom. "There are no revolutionary changes to be seen at the design stage and, from our experience, I'd say that whatever changes are possible are going to be stopped at the negotiation or speculative stage. In my opinion, this is because everyone thinks that the world is going to return to the old way of doing things, so no one wants to take any radical decisions. Design changes are not going to come about because of the demands of investors and developers. But they will rather come up from the bottom as a response to the expectations of workers and home-owners," believes Paweł Görlich.