Flexed for the future
Office & mixed-use development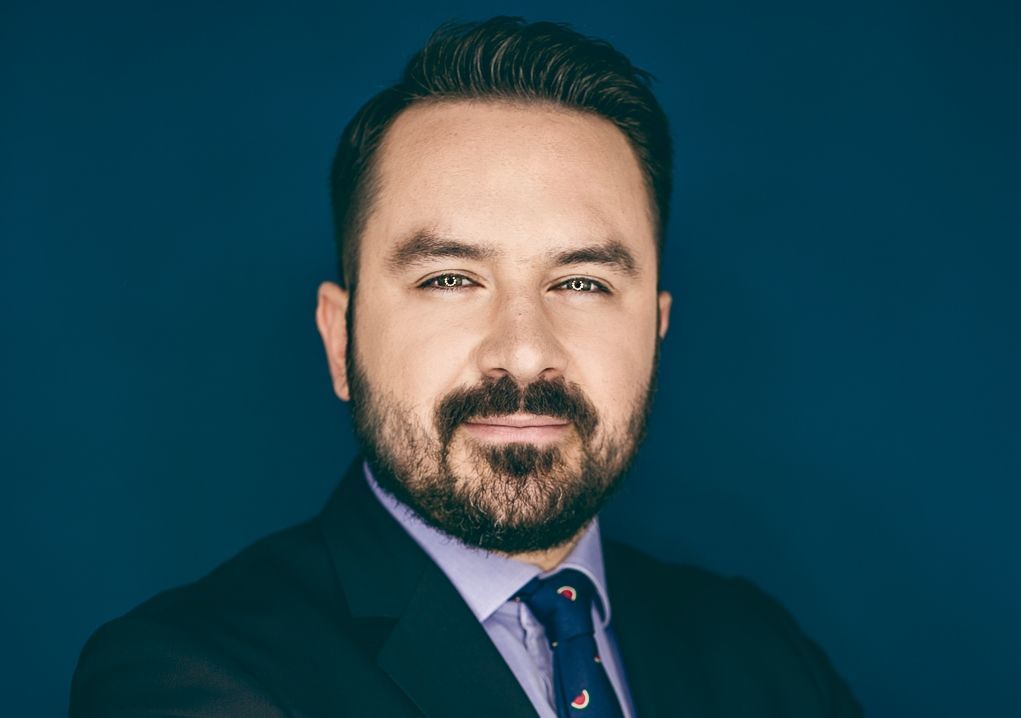 Michał Kwinta of Mindspace
Flex and coworking space were, even before the pandemic, being heralded as an important new addition to the office market and as representing, in some ways, the way forward for the sector. But how has the flex segment been impacted by the switch to home-working since the first lockdown was imposed? And what has it been doing to attract companies and their employees back as the new reality dawns?
The office. Remember that? That place we used to go to and work for 8 or 9 hours, in the same room with the same people every day? Joking aside, people have actually been coming back to their offices since the lockdowns ended, but less frequently and more often at times of their own choosing. This raises concerns for companies in terms of how to maintain a team spirit among their employees, how to make sure they still identify with the firm, and how to recruit, train, monitor and hold onto new personnel.
The fact that traditional 9-to-5 working patterns have in many cases gone out of the window is rather problematic for the traditional segment of the office market, raising the question of how it can be made more attractive in this new age of hybrid work – and even whether this kind of space is actually still needed in such volumes anymore. But is flex and co-working space having to face the same issues as traditional office space?
Bouncing right back
Apparently not, as it has in fact been doing rather well despite the pandemic. "The co-working sector started its recovery right after the lifting of the last lockdown, in the second quarter of 2021. This is when most small companies and SMEs had already tired of working from home and began their return to the office," recalls Adam Lis, the flexible office solutions manager of JLL in Warsaw. As he goes on: "Due to the high level of business uncertainty caused by the pandemic, the short-term commitments as well as the plug-and-play solutions offered by flex operators attracted many of them. That, combined with the stagnation in the increase of office stock, provoked a rapid increase in occupancy levels. The average occupancy level of major operators' locations in Warsaw's central districts surpassed 80 pct in Q3 2021. However, he does add this proviso: "Since footfall doesn't necessarily correspond with (paper) occupancy levels, and not too many operators track it, it's difficult to assess the exact number of employees that have returned."
This rosy picture of the current situation for flex space is confirmed by Michał Kwinta, the city lead for Poland of Israeli co-working operator Mindspace: "Even throughout the pandemic, Mindspace Koszyki in Warsaw has managed to maintain its occupancy rate of 95 pct. As many companies have shifted to a hybrid work model on regular days, about 30–40 pct of their employees are coming into the office." According to him, the level of attendance varies depending on the profile of the company – and it is the large US enterprises that are generally coming into Mindspace Koszyki in Warsaw with their full workforce for 2–3 days a week: "While the Covid situation in Poland has been mostly under control, the situation in the US hasn't quite been the same. I believe this is the reason why they've implemented the hybrid work model of their American HQ in the other countries their enterprises are active in," he explains.
This view is also echoed by Damian Kuczalski, the development and sales manager of Polish flex operator Własne B: "The flexible office sector has been recovering very quickly after the lockdown period, the demand for this kind of space with short-term leases is even higher than ever before. Most of our tenants are representatives of small and medium-sized enterprises, who can adapt faster to the current situation, and their business management model does not allow for long downtime. Most of them still work from the office. We have noticed that as soon as the restrictions are reduced, we receive new inquiries and the rental processes run much more smoothly."
And as for flex operator New Work, which operates offices in Poland, Hungary and the Czech Republic: "During the first lockdown, we had a 10 pct shortfall in our expected business, but in places like Manhattan you could see that it was sometimes down by 90 pct for co-working operators. This is what can happen if you don't listen to your clients. We constantly talk to our tenants, conducting surveys four times a year and adjusting the product to their needs. Our model has proven to be resilient and we are looking forward to strong growth in 2022 and the opening of not less than 15 new locations," reveals Hubert Abt, the CEO of New Work. "March–June 2020 was a time when smaller firms were cancelling their contracts, but this was offset by the fact that we have larger companies among our clients, so our occupancy levels weren't affected," adds Michał Kwinta of Mindspace, which has even opened new centres since the outbreak of the pandemic, in such locations as Tel Aviv, in The Wanamaker Building in Philadelphia and its first ever location outside a city centre at Kibbutz Yakum in Israel. "This was conceived as an answer to current needs: we are sure that companies will be increasingly adopting the hub-and-spoke model as their employees are demanding more flexibility and seek to shorten their commute by working closer to home," he explains.
Asking the right question
Given that the business and revenues of flex office and co-working centres have held up so well during the pandemic, does the question even arise of how to attract companies and their employees back to such workplaces? Hubert Abt of New Work, for one, seems to think this is the wrong question to ask, certainly when it comes to his segment: "I guess there's been more talk than execution about attracting employees back to the office. What we really need to do is to create a unique experience for them, if they are coming in just two or three days a week. There are two ways we can do this and both are centred around flexibility," he claims. The first kind of flexibility that's required, according to him, "is to give people the choice of working at home or in the office. This could be termed the human-centric approach, in that it's about satisfying employees' needs." While the second is more connected to the needs of the company, "in that it involves giving tenants the choice of staying in their space for the length of time they need on flexible terms, to be able to expand or reduce their space when needed and not be bound by long-term contracts. Thus it involves the 'flexibilisation' of leasing contracts," he explains. As he goes on: "What we have found out from the pandemic is that we don't actually need to be in one specific place. And this is to the advantage of flex office space. We have the 'office in the cloud', and you can book space in whichever location is convenient for you. So what we are able to provide is a bit of both the human-centric and office-centric flexibility."
The first (human-centric) kind of flexibility is an obvious response to the switch to home and hybrid working models, in that it caters to employees who now expect flexible hours and to go into the office whenever they need or feel like it. The second type of flexibility addresses the requirement that companies have in these uncertain times not to be tied down to a long-term leasing contract. It might seem, therefore, that flexible office and co-working operators are ideally suited to cater for the post-pandemic tenant and their employees.
Flattening out the flex
While the operators seem happy with their businesses, has the pandemic had any impact on the flex and co-working space market and its prospects overall? The total flex stock in Warsaw now amounts to app. 177,000 sqm., which represents 2.9 pct of the total modern office stock, putting it in the 12th position among major European office markets. "It's important to stress that the flex market in Poland is already quite mature," believes Adam Lis of JLL. "Before the pandemic, the flex market in the CEE region was growing dynamically, which sometimes led to a price war, especially in the major cities. The pandemic provoked price stabilisation and, in a way, verified many operators' business strategies. On the demand side, occupiers started to not only understand the office flexibility concept, but also to appreciate the premium they have to pay for this kind of flexibility. Since the flex segment on mature markets tends to grow hand-in-hand with the traditional one, we could expect a more moderate growth, compared to pre-pandemic times. The office development activity in Warsaw, for instance, which is lower than it has been for more than a decade, will most likely translate into a flattening of the – already stalled – growth curve of flex stock," he explains.
According to Michał Kwinta of Mindspace, flex operators have actually been generating higher revenue and have seen an increase in occupancy since the outbreak of the pandemic, as well as improved results on pre-Covid levels. "That's because we provide flexibility, which is the key to success these days. There's no long-term commitment – you can just sign a contract for as little as a month or even just for a few days. If needed, you can grow or size-down your business whenever you want in flex space, which in the present circumstances is why we are enjoying such high demand. During the pandemic we remained open the entire time," he says. Damian Kuczalski of Własne B goes deeper into the reasons why the demand is so high in Poland: "From our point of view, flexible offices are becoming an increasingly frequent choice of tenants due to the shorter obligations, the possibility of introducing a hybrid mode and adjusting the number of workstations to current needs. In the pandemic era, long-term contracts can only be afforded by well-established companies that are able to cope with the crisis for a long time. But we have to bear in mind the fact that 97 pct of the market are micro-enterprises and another 2.2 pct of the market are small enterprises (according to a report on the SME sector in Poland in 2021), and it is for them that serviced offices and flexible spaces as a product is intended," he explains.
Co-working centres, however, are not occupied by leaseholding tenants, but by members. And, as was the case with gym membership during the lockdowns, the membership of co-working centres can certainly fall off if people are forced or prefer to work at home. Mindspace has introduced a few new options in response to these changed working habits: "We came up with our Hybrid office solutions for those who wanted to combine work from home and from the office. With this model our clients can buy a day-pass or a multi-pass and gain access to a desk, private phone booths, the Mindspace lounges and the café. Mindpass Daily and Mindpass Multi offer on-demand, casual access to office spaces for 1, 4, 8 or 12 days a month. We've actually had to suspend our Hybrid offer at Mindspace Koszyki because the demand was so high for this product that there were no more available desks," reveals Michał Kwinta.
According to Hubert Abt, the main difference between now and before the pandemic (and this goes for the entire office market) has been the change in the general approach to the office, from regarding it as the physical space in one location (say, within a company's HQ), to space as a service. "The paradigm has changed post-pandemic from the main requirement for the office to be in a prestigious headquarters with a canteen, to what people really need. So we need to meet this somewhere in the middle. For example, you can come in to work, say, there days a week. And you have to offer employees the option of using a grid of locations and a safe VPN channel wherever they work," he insists. He also points out that "the average for remote work pre-pandemic was 0.8 days a week – now it 2.4, so it's three times bigger. The important advantage that co-working and flex office space is giving to companies at the moment is the ability to adjust to this new reality."
A bit of jungle and hip-hop
The view that space should be treated as a service is one that is shared by Damian Kuczalski. "The key to returning employees to offices is to understand the needs of the employees themselves and their companies, which is why we talk to our tenants all the time, researching their needs and responding to them. In many cases, we use non-standard solutions so that the tenant feels that we are doing everything to provide them with conditions for safe and effective work," he says. This approach also involves the introduction of certain pandemic-related measures to give companies and their employees the peace of mind to encourage them to return to the office. "From the point of view of a flexible space provider, it's important to offer adequate space for each employee. In our case the standard is a comfortable 5 sqm per person, which allows people to keep a safe distance from each other. From the point of view of optimisation, the introduction of a hybrid work model allows companies to save lots of money. For example, a company employing 20 people can rent an office for 10 people and work on a rotating basis so everyone gets an access card, while regularly holding meetings of the entire team in a conference room," adds Damian Kuczalski.
"We have to ask our clients about their needs," insists Hubert Abt. "For example," he adds, "for IT firms collaboration is crucial and they also have to spend a lot of time in front of their computer screens. So according to whatever is in the DNA of the company, we provide space tailored to their needs – whether this a jungle, loft, hip-hop style or whatever. Stronger corporate culture is now required, because people are now only in the office a couple of days a week and they have short memories. Companies need to send out a stronger message than hitherto."