Overcoming Covid-19 in real estate transactions
Legal
Mateusz Cieślak, Weronika Guerquin, Linklaters Warsaw Real Estate practice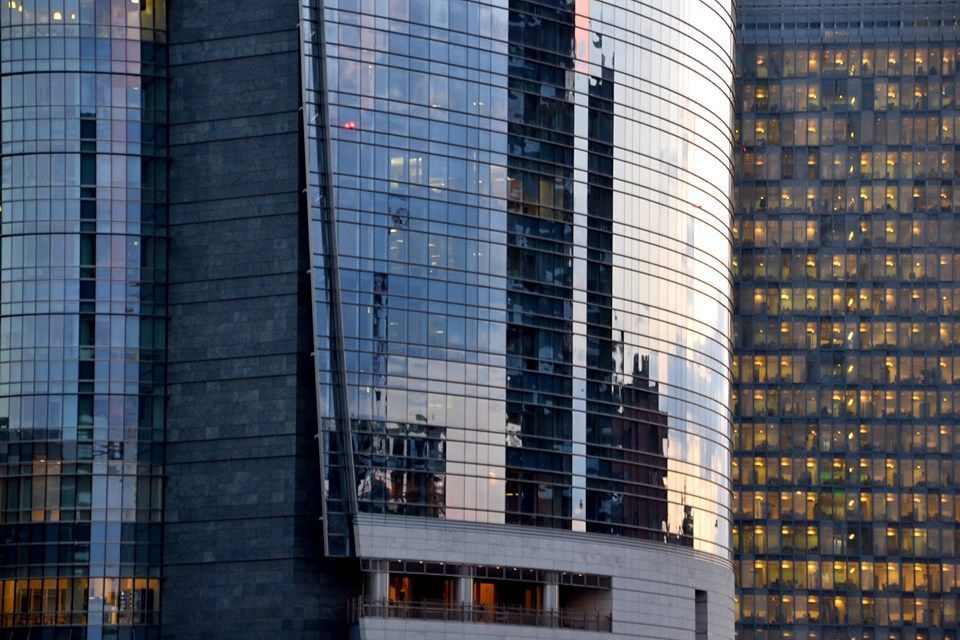 The pandemic may have prompted a slowdown in transactions for office and retail projects and brought hotel transactions to a virtual halt, but logistics and industrial remain dynamic sectors of the Polish real estate market. In the first six months of 2020 – much of which took place during the pandemic – logistics transactions achieved their highest ever volume
Similarly, a notable increase has been observed in the interest in institutional PRS (the private rental sector). Even though private apartment rentals have seen a slowdown and decline in rents, the interest in renting modern apartments in such institutional PRS projects remains strong. And since they are still in short supply on the market, they have also sparked noticeable interest from institutional investors.
The largest residential developers have also not seen any significant declines in the sales of apartments (however, the overall number of sales was lower than expected), nor has there been any decrease in their prices – therefore there has been no shift from apartments for sale to PRS projects. As a result, the overall number of PRS products on the market has not substantially increased over the past few months. As we wait for the market to react and new valuations of office and commercial projects, this gap could start to narrow, leading to an increasing number of transactions pertaining to individual buildings and portfolios of institutional PRS. In the office and retail sectors, which were more impacted by the pandemic, it was deals that started prior to the outbreak that were largely being closed during the pandemic. Nonetheless, new transactions are now slowly starting to return to the market, but for the large part investors are still waiting for the situation for tenants to stabilise, which would in turn lead to filling vacant space.
The booming Polish logistics and industrial sector is also turning into an attractive alternative for private investors, since the minimum equity threshold for such transactions is lower than for office, retail or hotel transactions. More and more private investors are joining the 'big players' club of institutional investors willing to invest their equity in commercial real estate instead of allowing their equity to stagnate in low interest bank accounts. It seems that the current situation has opened up opportunities for new investors, interested in smaller and thus more liquid assets. What we have been seeing, then, is a gradual increase in forward-funded investment transactions and those involving private capital, which are relatively quicker than transactions with institutional investors. Joint ventures and similar structures between developers and passive partners also remain popular due to the mutual contribution of funds, know-how and experience, as well as this being a way to share the risks borne by projects. The most obvious advantage of such structures is that they allows investors to participate in bigger deals or a greater number of them.
Despite some initial fears and the fact that some deals have been suspended, investors are becoming more optimistic. The current circumstances have even led to a situation where the mutual trust between parties is higher than before Covid-19. This gives us serious grounds to believe that despite the situation the Polish commercial real estate market is going to keep on growing.
Real estate deals during Covid-19
Obviously, no one foresaw the Covid-19 pandemic, and yet, after some initial confusion, everyone quickly started to adjust to the new situation. Looking at these last few months, we can say with some confidence that investors soon learned how to overcome the practical difficulties of the lockdown and other restrictions imposed due to the Covid-19 pandemic.
Face-to-face negotiations and meetings have generally been replaced by teleconferences and video conferences, and it now seems that in many cases this approach is here to stay, as we discover its advantages (e.g. such a form of communication tends to be shorter than a typical meeting). Obviously, technology cannot entirely make the physical viewing of a property obsolete, but virtual reality tools have now been adopted to a much greater degree in such processes.
Foreign investors have often been opting to close a deal by granting power of attorney to their Polish lawyers instead of travelling to Poland to sign the transaction documents themselves. In those rarer circumstances where the clients have decided to personally attend the closing of a transaction (if this was possible under the travel restrictions), such meetings have tended to be better prepared and organised than in the past, as everyone strives to cut the time needed to sign all the documents to the bare minimum. Many public notaries chose to suspend their services during the pandemic, therefore setting up a notarial appointment sometimes also became a lengthier process, and due to the lockdown apostille or notarial certification was not always even achievable – but this situation has now significantly improved.
The due diligence phase, however, has been more affected by the pandemic. Extensions have been required to perform due diligence, as most registry courts (those holding a property's or company's files) have had to postpone the on-site review of these documents. Moreover, local authorities have been taking more time than usual to issue certificates or information on the legal status of real estate. Also, for a period of time permitting processes for the development of new buildings were slowed down due to the interruption to the normal activities of public departments. Since the lockdown local construction authorities have had to apply special quarantine procedures for documentation. But now, with the situation apparently getting back to normal, authorities are issuing development related permits within more or less similar timeframes as before the Covid-19 pandemic, and so development projects are now able to proceed without any delays.
Due to the pandemic, the statutory deadlines for the tax authorities to issue tax rulings have been extended. With investors being concerned about potential transaction delays due to postponed deadlines, we have been seeing the signing of more insurance policies covering tax risks. Even though this was already a well-known instrument, it was not widely used due to its relatively complicated reinsurance process as well as its high costs. Although tax rulings are currently being issued within their pre-Covid-19 deadlines, tax insurance that at some point has been seen to help overcome the challenges of the pandemic may now become more common in real estate transactions.
The economic slowdown during the pandemic has led many tenants to seek legal frameworks for insisting on rent reductions, such as the activation of force majeure clauses. As a result, landlords are also seeking to introduce clauses in lease contracts that explicitly state that Covid-19 cannot change the relationship between the parties and does not constitute a force majeure event. As a result, tenants may not be able to apply for a pandemic-related rent reduction. In the eyes of an institutional investor, such provisions add more certainty to the lease relationship and ensure a steadier flow of rental income.
In stark contrast to such regulations, a law has recently been passed in Portugal enforcing the exclusive payment of turnover-based (variable) rent in shopping centres until December 31st 2020 (as opposed to a fixed rent). This legislation has been widely criticised by institutional investors and it has even been argued that it contravenes the Portuguese Constitution.