Fast and flexible mover
Small talk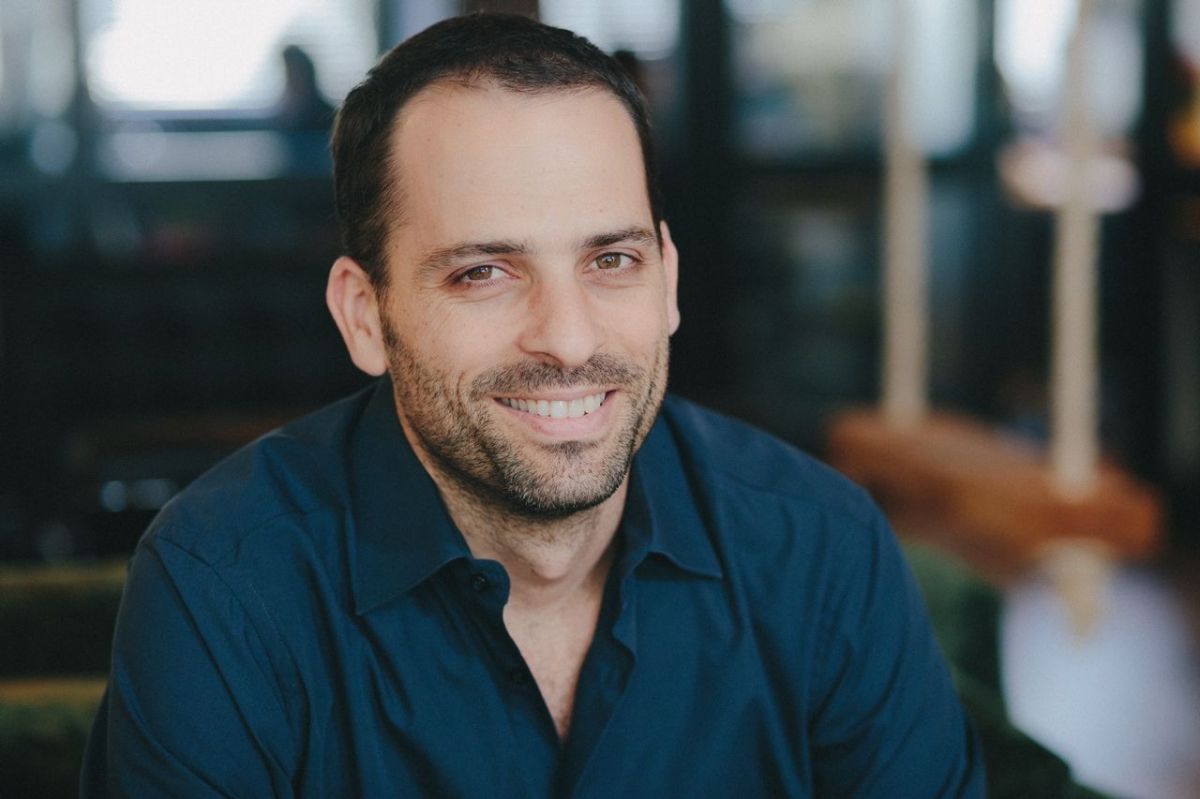 Yotam Alroy, the co-founder and CBO of shared office space operator Mindspace, tells us what his company is adding to the flex market in the post-pandemic world – and about the new addition to his family.
How has Covid changed the market?
Yotam Alroy, the co-founder and CBO of Mindspace: Many companies don't know what their plans are going forward. But from the conversations I have had, everyone is talking about having some sort of flex space in their strategy, whether it is 1 pct or 100 pct. The pandemic was very bad at the beginning for our sector, but now I think it presents the largest opportunity. Two or three years ago, CBRE and JLL published a paper saying that by 2030, 20 pct of office space would be flexible. Now they're saying it is going to happen much faster. Companies know they need to change something, but they don't quite know what the right solution is. Many people are looking for a hybrid solution. For some, this might mean one day working from home, two days from somewhere else, three days in-office. Another solution is to take all the space the company uses, but on flexible terms. If you want the fit-out budget from the landlord, you need to commit long-term. This is going to change now. There will, however, always be companies that will stay for tens of years, like banks and huge hi-tech companies.
Before Covid-19 there were many small operators in the market – has the pandemic cleared them out?
Does the competition look different? Definitely. I think that some companies in our sector weren't well prepared for Covid – and don't get me wrong, nobody could have been prepared for Covid. But they could have been as well prepared as possible in terms of running a tight ship, being conscious of costs and able to move quickly. Otherwise, unless you have serious financial backing, you cannot survive. We came into the crisis with around 50 pct of our revenues coming from corporations. For many of the smaller providers, it's all SMBs and freelancers. No real commitment. We have been moving very quickly since the time we were a startup, but we are not a startup anymore. We have a lot of processes and things we can double-check and we can ask for help from our London team or from Germany or our Israel teams. The smaller providers who run their entire show with five people don't have a lot of buffer with their operations. In Q2, when all hell broke loose, we made the shift from on-site activities to online. A small company cannot handle this because they don't have the resources. We moved all the activities, such as yoga and various seminars, to Virtual: a digital platform we created. Some countries issued certificates that allowed you to open your business; but at the beginning it was all very vague, so we set up another layer for the sake of safety. We called it the Mindspace Seal and we elaborated how much cleaning we would do, what protocols we had for Covid, and we did this globally. This was done together with local regulations. We wrote it as a bullet point set of instructions. It was all very clear and we also had our people on-site to explain it. So throughout the pandemic all of our locations were open as far as local regulations would allow.
Now that the vaccination programme is being rolled out, what do you think will be the immediate impact?
When it comes to vaccinations we have something like a crystal ball here in Israel. The vaccination rate is so high here, it's as though Covid only appears in the rear-view mirror. I know it could come back, but you walk down the street and you don't feel it. You wear masks in the elevator, but restaurants and bars are open. Here, post-Covid, we are seeing a doubling of the demand we had in 2019. People want to go back to the office. They don't want to work from home. Also, employers don't want their staff working from home. It's just not working. I'm not even talking about burnout due to the lack of work-life balance and social interaction, which are very important factors, but I'm talking about new problems arising, such as inequality. One employee might have a big house, another could have a small apartment with three kids. They cannot both put in the same performance. Also, once you've been vaccinated you can't really tell your boss: "I don't want to go into work." You've lost any justification for this because the problem is behind us. Typically, we always live with risk and eventually we will live with Covid. People want to go back to restaurants, they want a fair chance of promotion at work. It's very difficult to get promoted from home. I'm very bullish about what will happen when vaccination rates rise. The working from home experiment went well as something temporary, but in the mid to longer term, it doesn't work.
What lessons have you learnt from Covid?
I think being diversified in our business is a must. The fact that we are geographically spread out and not just in one place helped us a lot. When you are diversified across your regions, you become a better company. You're used to working with more people and more nationalities. You have a better understanding of people's expectations. The second thing is to work very quickly. As an Israeli company with a lot of startups, you have to move quickly. It's part of our nature. You can probably imagine the bureaucracy of other companies. We moved super quickly with the mistakes, when we sometimes made the wrong assumptions, but we resolved things quickly, as well. The best advice I can give to entrepreneurs is to move fast. The market is always changing and anything can happen.
To end on a more personal note, what are your travel plans for this year?
Well, we are allowed to travel, but my wife is expecting in September, so I don't know.
Congratulations! A girl or a boy?
It's a boy – number three.
Interview: Alex Hayes