Small is beautiful – and desirable
Events
schedule 12 December 2019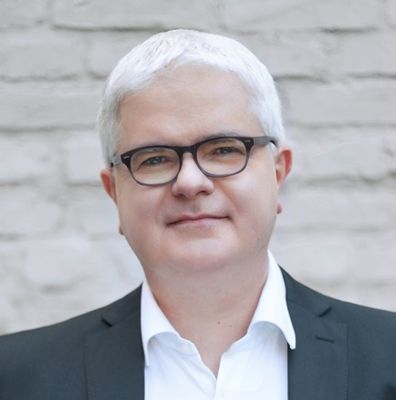 Tomasz Cudowski
journalist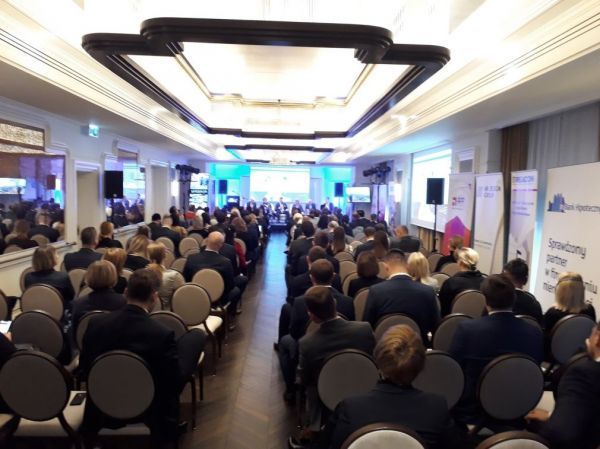 The institutional rental market is not set to spread out from city centres at any time soon
1 / 1
POLAND In Poland we are still at an initial stage of the development of the institutional rental market, which is why interest from large investors has so far been negligible, but there are signs that we are going in the right direction; and significant acceleration should be expected in this sector given favourable conditions – according to the speakers on the residential discussion panel at the 25th Annual Property Market Convention held by Eurobuild Conferences at the Bristol Hotel in Warsaw.
The Polish residential market is still flourishing, and developers are selling all their existing supply to individual investors, taking into account their needs and preferences, rather than pandering to the requirements of institutional investors. Only a few of the developers who have from the outset been focused on selling entire buildings to investors on the rental market are taking into account the specificity of this sector – 90–95 pct of the units in such projects are studios or one-bedroom apartments.
"Developers are constrained by such requirements as having to build a specific number of parking spaces in proportion to the number of apartments, so the units in traditional projects are certainly larger, and this in turn does not meet the needs of our tenants," pointed out Piotr Gromniak, a board member of the Resi4rent platform.
The specificity of the mortgage market in Poland is also an obstacle in the way of cooperation between investors and developers – individual borrowers can obtain financing for the purchase of an apartment with just a piece of paper, so developers prefer to go for this option.
"There is no pressure on us to build for institutional investors because the money from individual buyers keeps coming and transactions can take place without any hitches. It is different in neighbouring countries of the CEE region, where a loan for the purchase of a flat can only be granted when the building is already constructed – this makes developers much more favourable towards capital from the rental market," explained Tomasz Łapiński, a member of the board and the CFO of Cordia Polska.
The panellists also discussed the generational changes that have been taking place when it comes to tenants of the long-term rental market – young people are now attaching less importance to ownership, they prefer to 'use rather than own'. And because buildings with apartments for rent are generally located in city centres and have excellent transport links, the need to have your own car has become less urgent, which means that the car parks in such buildings are often empty. The adherents of the sharing philosophy are mainly single and young, or in childless marriages – and they prefer small apartments for rent, car sharing and public transport. But when they make the decision to enlarge their families, such tenants often prefer to switch to owning their own apartments.
"In principle, every working couple can now afford to buy an apartment, mainly because of the low interest rates and the health of the economy. Even if an apartment in Warsaw's inner-city Mokotów district is out of their reach, then two small rooms in Białołęka on the outskirts would be, as prices per sqm – despite having gone up – are still acceptable to buyers. However, the situation will change if Poland ever joins the eurozone – then Western capital will certainly flow in, such as from German funds that would accept lower returns in euros, which would push prices up on the primary market. Then considerably fewer interested parties would be able to afford to buy their own apartments, which in turn would get the rental market going," argued Tomasz Łapiński.
The panellists also agreed that the institutional rental market would not be spreading out beyond city centres to more peripheral districts at any time soon. It is also unrealistic to expect it to go beyond the seven major Polish metropolises to smaller cities and towns.
As the panellists acknowledged, out-of-centre locations just don't work. Rental rates would be lower, which would make the entire investment unprofitable. Projects in central locations work better – they are more expensive, if only because of the higher cost of plots, but with higher rental rates investors can stay in the green. Smaller towns are not any kind of 'promised land' either – they don't have such drawing power and are actually depopulating, leaving the rental market as the responsibility of the state and local authorities.
"Short-term rental is also becoming more and more difficult – the prices of services are falling and the pool of available apartments has been growing rapidly. Large companies are in competition here with an army of small investors who have 3–4 apartments," admitted Ewa Surowska, a senior consultant at Leach & Partners.
However, the speakers pointed out that into the foreseeable future, long-term rental in city centres will not have any direct competition. Large-scale retail can move out from city centres to peripheral districts, while office buildings have also found a place in parks in the suburbs, but the rental housing market cannot be moved out of downtown locations.
"We are just creating this product, but it will become easier over time. At the moment, we are not interested in serious capital, because it is impossible to buy a portfolio of several thousand apartments in Poland. And if so, there are no transactions that would make it possible to estimate yields that could stand as a benchmark for subsequent deals. But this is what it is like on pioneering markets," argued Jakub Bartos, the head of the residential department at Golub GetHouse.
"We are going in the right direction and there are signs that the market will continue to develop intensively. We are still at the initial stage of development, like offices or retail were 20 years ago – at the beginning of these markets their future was also unclear and investors were sceptical. Today, deals in these segments set new records each year. I believe that we will be seeing this with a residential building a few years from now," predicted Dariusz Węglicki, the head of Catella Residential Investment Management for Poland, who moderated the panel discussion.