Poland

In business, we focus on long-term partnerships

Material partner
schedule 15 November 2023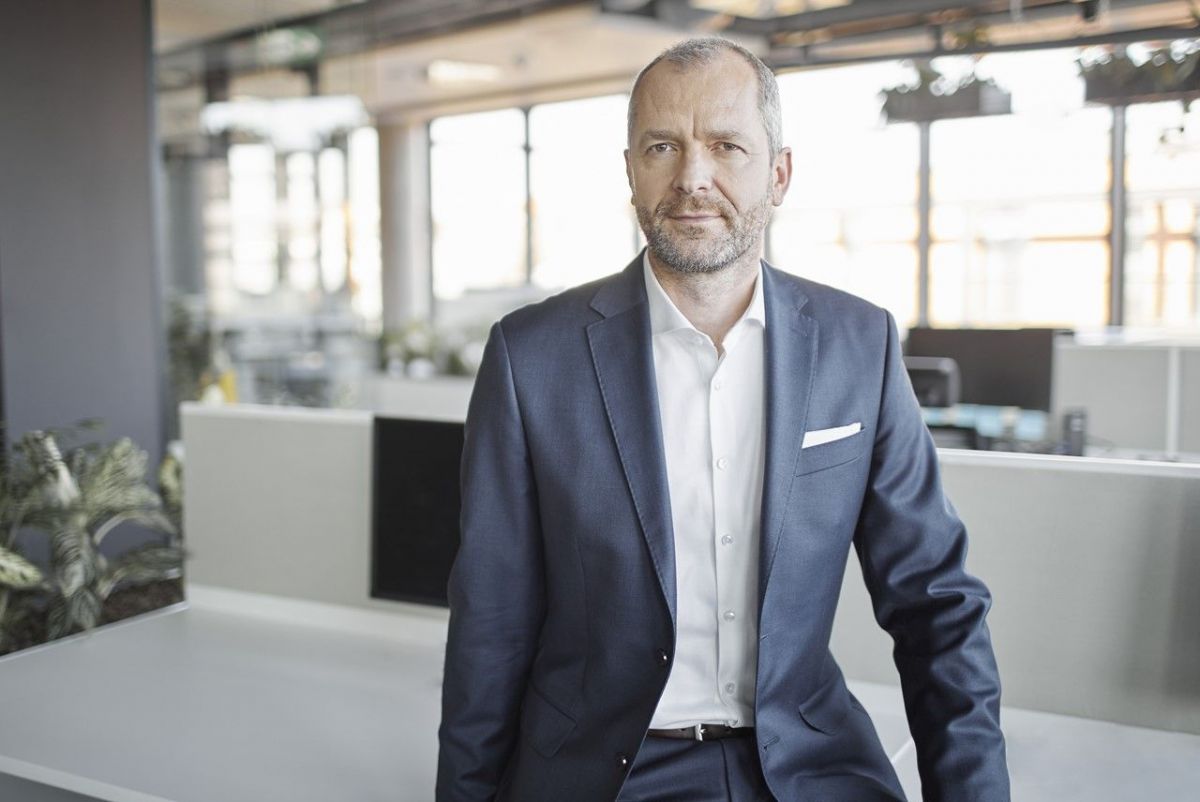 In the first half of the year, we invested EUR 163 million in new spaces in Europe and completed seven projects, expanding our portfolio by 124,000 sq m. – enumerates Michał Ptaszyński, head of Logicor in Poland
1 / 1
Michał Ptaszyński, Country Manager Poland, Logicor, tells us optimistically about the future of the logistics industry in Poland, the company's upcoming investment plans and explain why it is worth cooperating with local communities

How do you assess the current situation in the logistics real estate market? Is it stable enough to make reliable forecasts?
Michał Ptaszyński, Country Manager Poland, Logicor: In the medium to long term, the forecasts for the warehouse occupier market are good. We continue to see high demand for quality, well located warehousing – either close to key transportation links, or where people live, and population centres. Compared to other commercial real estate, the situation in our industry is undoubtedly the most favorable.
On the short term, we continue to have a very considered and cautious approach given the current market dynamics.
Could you explain why is that so?
That's because of the current macro-economic situation. First, we are dealing with high inflation driven by increases in energy prices, general uncertainty in the economy, and higher interest rate - in other words, factors over which we, as an industry, have little influence.
So, when can we expect the logistic market in Poland to speed up?
We care less about speeding up and more about seeing a stable growth trend expressed in lower inflation, stable interest rates, or the release of funds from the National Reconstruction Plan.
Experts predict that commercial real estate market activity may return as early as the second half of 2024. Everything will depend on whether economic recovery forecasts come true. If the situation improves next year, we will feel it in our sector.
We need to inject some optimism into our economy. We should remember that Poland is located in the center of the continent and is the logistics hub of Europe with a well-developed road infrastructure. Recently, we have also seen a new trend - nearshoring. It involves the global supply chain reorganization, which means increasing the presence of international trading and production companies closer to sales markets. Poland, due to its location, may become one of its greatest beneficiary.
The latest market data for the second quarter of 2023 show that our country, with a portfolio of 31 million square metres of warehouse space, is in the top 5 markets within Europe.
What is Logicor's place on the European market?
We are Europe's largest long-term owner, manager, and developer of logistic real estate. Our portfolio covers 18 countries and almost 21 million square metres of warehouse space, of which in Poland - 1.6 million. We offer our customers a long-term partnership, i.e., renting high-quality real estate that we manage ourselves.
In the first half of 2023, we increased the pace of asset development as well as acquisition of well-located land and existing assets in key European markets - this enables us to develop modern, sustainable logistics properties that support the development of our customers and increase our market presence.
Additionally, we invested EUR 163 million in Europe to acquire, develop, and expand new space for our customers. We completed seven projects during this period, expanding our portfolio by 124,000 square metres of well-located, modern logistics space. Another ten projects are underway and are expected to deliver 260,000 square metres of new warehouse space.
What are the biggest challenges Logicor faces now?
First of all, it is adequate preparation for the inevitable market rebound, the first signs of which we are already seeing - we have recently signed two significant lease agreements: with a chain of construction hypermarkets, which will occupy 50,000 square metres warehouse space in Stryków, and a Polish distributor of truck parts, which will occupy over 43,000 square metres of warehouse space in Będzin.
Of course, we are also planning further development investments, including in the Święcice II and Mysłowice logistics parks, which have over 20,000 square metres each. Customers will find there the latest innovations in the field of sustainable construction.
We continue to look for opportunities to acquire land or existing assets in the right locations; we are preparing land for construction - all this so that at the right moment, when the market rebound becomes noticeable, we can already be in the starting blocks.
What about other challenges? What are they related to?
Environmental challenges, i.e., the implementation of ESG strategies, have become crucial. We recognize that real estate contributes significantly to global greenhouse gas emissions, so we are committed to responsibly acting toward a sustainable future.
In 2020, as a company, we set a 5-year ESG roadmap for positive change and made significant progress. In September 2022, we published our long-term decarbonization and climate resilience targets and how we intend to reduce our footprint coal by 36% by 2030.
That reflects our approach to modernizing our existing buildings. In the first half of 2023, we modernized over 337,000 square metres of LED lighting and have carried out 34 HVAC modernizations in Europe. We are also analyzing our photovoltaic projects because this is essential to our decarbonization strategy. All our new investments meet the requirements of at least the BREEAM Very Good certificate. We also strive to increase biodiversity across our portfolio by thoughtfully using local plants and shrubs. We make sure that the energy we buy is green.
The new logistics parks in Mysłowice and Święcice will be equipped with LED lighting with DALI automation, photovoltaic panels, electric car charging stations, and detailed utility consumption meters.
At the same time, we work for the benefit of local communities. In the markets where we are present, we conduct charitable activities focusing on youth and sustainable development, and our employees take part in various events supporting these noble causes.
What initiatives of this type do you run in Poland?
This year, we organized "Race'n'Raise" for the second time - a charity cycling race totaling 300 km. It took place in the heart of the Tucholskie Forests in northern Poland. The goal was to cover as many kilometers as possible because we agreed to donate PLN 5 to the Horizons Scholarship Program organized by the EFC Foundation for each kilometer covered by a single participant. In this way, together with our business partners, we managed to collect the amount of PLN 31,000,000.
Recently, at the end of September, we organized an Environmental Day in a forest near Warsaw. Each participant planted their tree - together, we planted several dozen bushes and collected garbage.
Logicor has recently changed its logo. Why the change?
We have been present in the European market for over ten years. Our company has been changing over this period and is constantly evolving - hence the new brand identification that we have just implemented. It is intended to better reflect Logicor's growth story and communicate it to our target audiences - employees, customers, communities, and investors. We want to emphasize that we can constantly adapt to market requirements and customer needs. We do it sustainably, in partnership with our customers. Thanks to this, we can effectively support all sectors of the economy on which the quality of our everyday life depends.