Poland

Grounded in experience

Material partner
schedule 25 September 2023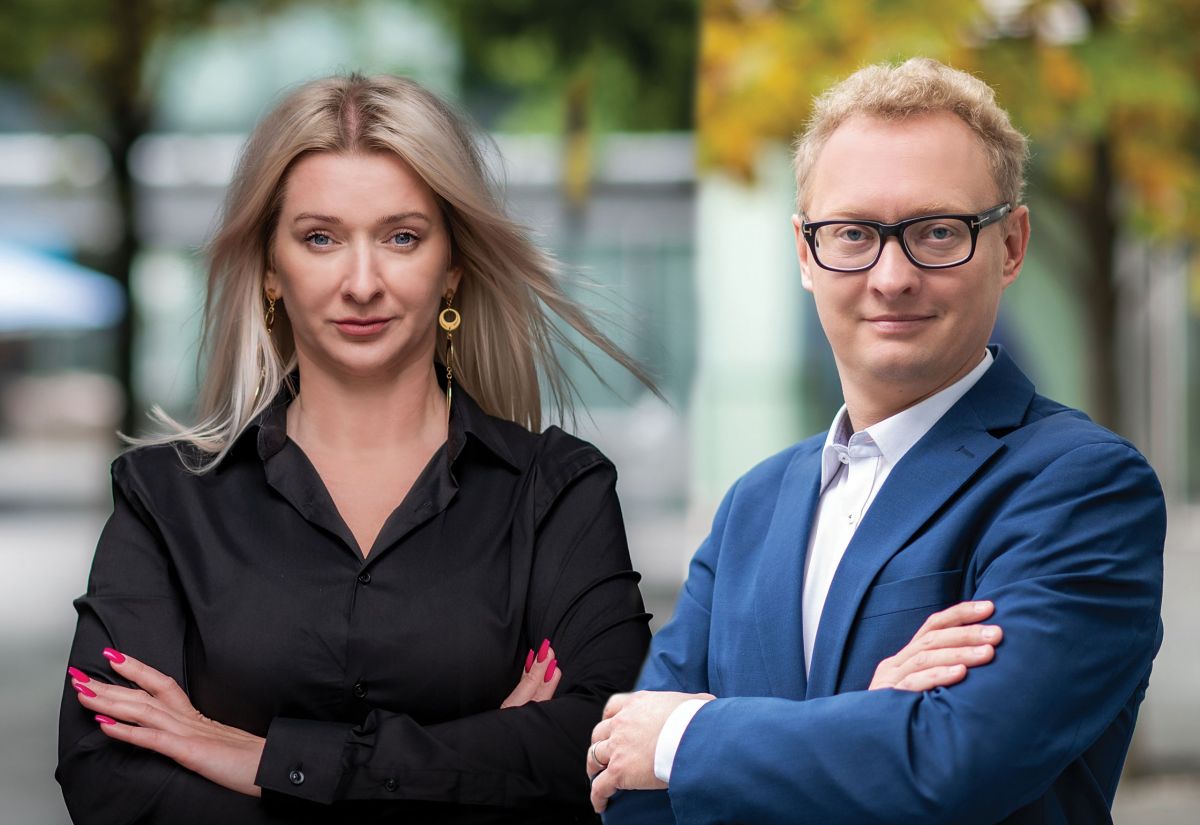 1 / 1
Justyna Cymerman, the head of the urban planning department of land transaction consultancy Greenfields, and Michał Różycki, its director of the land department – living sector, tell us about the company's greatest achievements, the state of the market, and what needs to happen next to tackle the housing shortage
"Eurobuild CEE": Greenfields has been operating on the Polish market since 2005. Could you tell our readers about the market segments you specialise in?
Michał Różycki: Our company specialises in handling transactions on the land property market, mainly for multi-family housing development, and also – to a smaller extent – land transactions related to industrial, service-related and commercial development.
Justyna Cymerman: We also provide
services related to the comprehensive preparation of investment areas, including obtaining zoning decisions, environmental decisions and building permits. Recently, we have been particularly focused on obtaining decisions for locations for residential and accompanying projects (ULIMs). We also provide legal and financial
advisory services.
Which transactions that you have concluded in recent years are you particularly proud of? But naturally, only tell us if NDAs allow you to do so.
MR: There are several transactions that we are particularly proud of. One was the sale of the site in Warsaw's Włochy district on which the Aurora residential estate with app. 900 apartments was eventually built. We recognised the potential of this plot and were able to convince developer Dantex to purchase it, which resulted in a spectacular commercial success in terms of the entire investment. Another worth mentioning was one of our largest transactions – the sale of a plot in the city's Żoliborz district, which led to the construction of the Żoliborz Artystyczny II residential estate by Dom Development with app. 1,900 apartments. This is an example of our ability to effectively support our clients in the implementation of large investment projects. I can also reveal that we will finalise another transaction of a similar scale at the end of this or the beginning of the next year.
Another interesting case was the sale of the site an unfinished project, which started in 2004 on ul. Klimczaka in Wilanów district, and whose potential had been overlooked by investors for many years. We had confidence in the potential of this plot and were able to find the right buyer, Yareal, which then developed app. 290 apartments on it.
Finally, it is worth mentioning the transaction of a site at the junction of ul.
Narwik and ul. Lazurowa in Bemowo district, which we achieved by persuading a group of nearly 50 owners to sell each of their small plots. Once we had achieved this, we obtained a zoning decision and coordinated the process by obtaining all the arrangements, opinions and, finally, the building permit. The project was purchased by Marvipol, which then developed the Lazurowa Concept estate with 232 apartments.
JC: We shouldn't leave out our first success in obtaining a resolution on the location of a residential investment, which – thanks to our determination and our ability to effectively negotiate with the city authorities – we were the second entity in Warsaw to obtain. This allows for the development of an intimate apartment building on ul. Gdańska in Żoliborz district.
What role do ESG concepts play in your business?
JC: We are a group of conscientious and responsible people who have been consistently incorporating environmental and social aspects into our activities, both professional and private, for many years. We implement solutions related to sustainable development and responsibility towards the natural environment as well as people and their surroundings into each development project and, from the very initial stages of the preparation of the investment, we look for solutions that minimise the impact on the natural environment and support the development of the local community.
MR: Although we are not a large corporation, our commitment to ESG aspects is a priority, and when ESG reporting obligations are applied to companies of a similar size to ours, we are well prepared for this challenge.
What other factors dominate in today's development plot transaction market?
MR: We are currently faced with three key challenges: the limited land supply, lengthy administrative procedures and the attitude of the city of Warsaw [most of Greenfields' transactions take place on the Warsaw market – editor's note], which only allows for a very limited release of large sites for new development projects.
JC: Therefore, we focus on effectively managing the land that is available, taking effective administrative action and carefully planning and using our resources to make the best use of the market's opportunities to be successful in this difficult situation.
MR: Naturally, we don't give up so easily and never cease in our efforts to acquire more sites, which, after securing the required list of urban planning documents, we can then offer to our clients.
Are your clients often interested in brownfield sites? What are the advantages and the challenges of this
type of real estate?
JC: I can say that there is more and more interest. We currently have over 160,000 sqm of usable brownfield land contracted, for which we have obtained decisions for residential and accompanying development. What are the advantages of brownfield sites? Usually, these are plots located close to the city centre, with excellent access to public transport and with existing road and technical infrastructure, as they were once used by industry. But today they can be used for housing development.
MR: Brownfields are usually large plots of several hectares, where it is much easier to carry out fully-fledged urban planning and introduce the idea of the 15-minute city, in contrast to sites in the vicinity of high-density development. Naturally, such land also comes with certain challenges, such as the need to remove pollutants and to convince the city authorities that intensive production activity should not be carried out so close to the city centre.
JC: At the same time, brownfield development requires investment in social infrastructure. What I'm referring to is the renovation or construction of new schools or kindergartens, while also providing leisure, recreation and sports facilities as well as other places where the residents can socialise. This requires the close and intensive cooperation of the widest range of stakeholders – from the city authorities to the land owners, along with the significant participation of the local community.
Would you venture to make any forecasts regarding the land market and the prices of apartments over the coming months?
MR: Across Poland, and particularly in Warsaw, there is an acute shortage of new homes. The capital city is still drawing in new residents, while several hundred thousand refugees from Ukraine have also arrived in our city. We are also seeing a growing trend for investment purchases by funds as a hedge against inflation. On the other hand, due to the length of the administrative procedures and the increasing difficulty in getting projects launched, developers have been unable to dramatically increase the supply of new homes. We are convinced that home prices will keep going up due to the limited supply and the growing demand. We also expect that our clients will be still interested in purchasing sites for multi-family housing developments, which, given the limited supply, should result in an increase in land prices.
JC: Therefore, as a leading consultant in the land property market, we know how to provide our clients with new sites faster, along with the full quota of urban planning documents. However, this will not continue to be possible without fundamental changes in Warsaw's development policy. We hope that the authorities will finally notice the impending home shortage crisis and this will result in the accelerated release of more land, the shortening of procedures and a more open dialogue, in which developers will no longer be perceived as a necessary evil who notoriously suffer from "pathological property development syndrome" – which is more of a myth than reality.