Power is in people
Material partner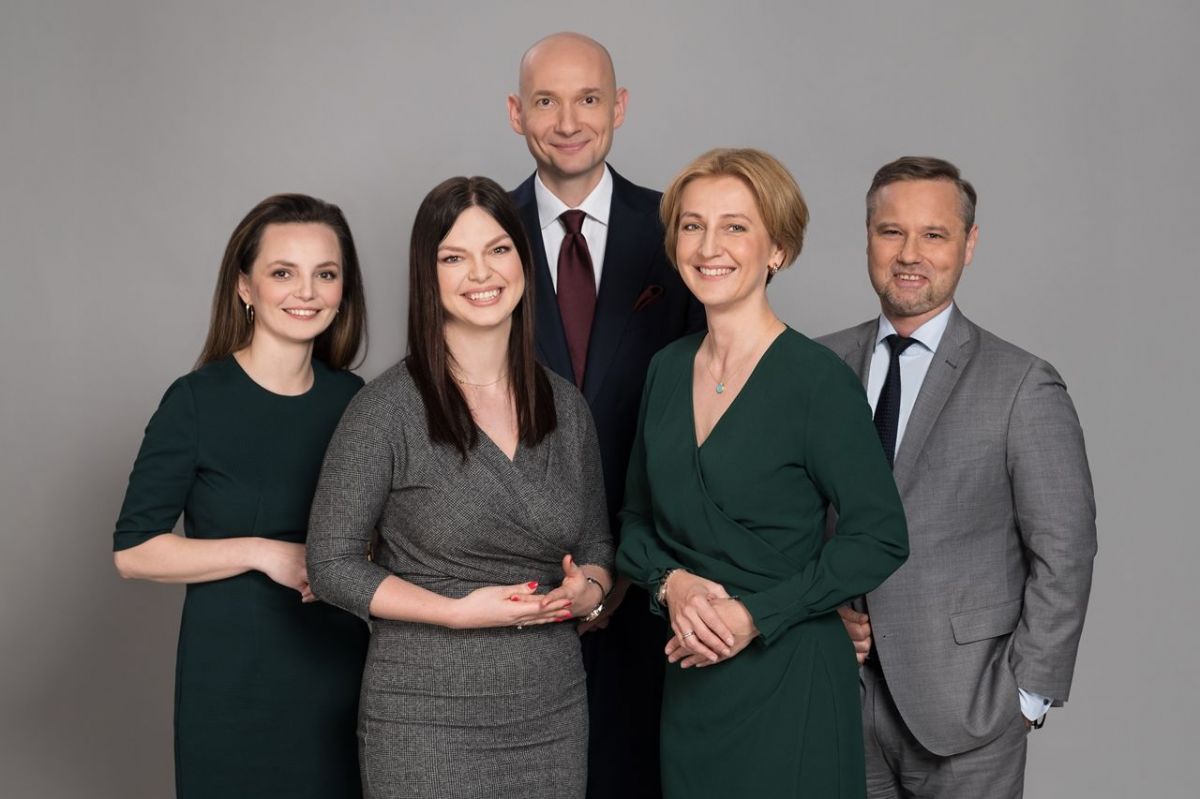 The SKJB team (from the left): Agnieszka Kuźma, Anna Jeleń, Krzysztof Malik, Anna Brzoza-Ostrowska and Wojciech Szybkowski
1 / 1
SKJB Szybkowski Kuźma Jeleń Brzoza-Ostrowska is a Polish boutique legal practice that's not only celebrating its 5th birthday this year but also its listing on the Legal 500 ranking.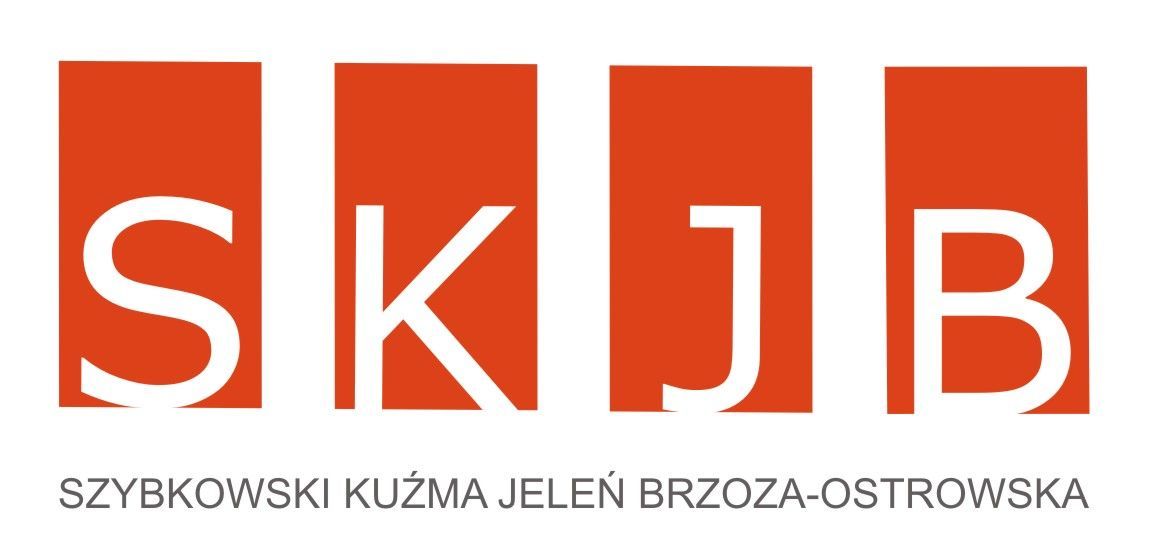 ***
It advises real estate investors, developers and financing institutions on M&As, development projects, commercialisation and property financing. So, we spoke to its partners, Agnieszka Kuźma, Anna Jeleń, Wojciech Szybkowski and Anna Brzoza-Ostrowska, about how rocky and rewarding the ride has been so far.
***
The SKJB law firm is celebrating its fifth anniversary this year. The last five have certainly not been easy years for the market, particularly the last two. What has been the biggest challenge you've had to face over this period?
This is true. Our law office has been operating now for over five years and we have been very active since the very first day. With the many years of experience we had gained at international law firms, our personal involvement and the relations we had built up with our clients turned out to be long term and resulted in them turning again to us at our company. It turns out that what counts are people and not the brands under which we offer our services. Of course, some clients have been wary about entrusting a new boutique law firm with their cases, but in most cases it was just a question of time for us them to turn to us. The start of the pandemic came after three years of stable legal business activity that we had been building up until that time. In its early stages there were significant concerns in the legal sector, but we soon adapted to the situation. It's true that the number of transactions fell and the transaction team had more time on its hands, but the need for a different type of consultancy emerged. As a result, the pandemic actually turned out to be a time of growth and rising revenues for the company. This was mainly due to the fact that we serve the real estate sector and during the pandemic the demand for warehouse and logistics space soared, purely due to the boom in e-commerce. In the first year of the pandemic we advised our clients on projects that resulted in the development of around 330,000 sqm of logistics space. This was a particularly intensive period of work, mainly on BTS projects but also on expansion projects for existing facilities. There was no lack of work coming in from investors to advise them on development contracts or for advising developers on acquiring land for warehouses. International funds also number among our clients and, although they invested cautiously over the period, they nonetheless decided to buy quality assets. The governmental measures to soften the economic impact of the pandemic also generated a lot of work. But the portfolio of clients at our law firm, the size of our organisation, and the appropriate care spent on balancing costs against revenues allowed us to get through the pandemic successfully.
You've been building up your team of lawyers since your firm was established. What abilities and character traits are particularly valuable to you? And how do you keep your employees happy in such a competitive market?
'Strength is in people' is our motto and we are convinced that our team of lawyers has been largely responsible for the success of our law firm. However, it's worth pointing out that legal assistants as well as administrative and financial staff are just as crucial to the running of a law firm. When it comes to lawyers, obviously it's their knowledge that is crucial and legal counsel is the basic competence that we require. We particularly value those who show a great deal of enthusiasm in performing their duties. Such people have a passion for their work and identify with our law firm, thus creating a good team spirit. Such an outlook has played a huge role in building up the reputation of our firm. One very important trait is the desire to work with others and the ability to work as part of a team. The market is indeed very competitive and challenging for employers. We offer salaries at market rates, while we also contribute to employees' private medical care and cover the costs of applying to the bar. We also pay out bonuses every year. Our firm tries to ensure that working hours do not exceed more than 40 per week, because we all need time for our own private affairs. We hold internal courses on legal topics. Once a year we talk to each individual about their work with us. We also give them feedback and set them further goals. Not so long ago we set up and introduced a development and advancement system, because for many people it is very important to have clear rules in this regard.
How have the services of the law firm developed over these last five years? What have been the most important successes of your team?
We come from the real estate sector and that has been and still is the main specialisation of our business. For our clients in this sector we provide comprehensive solutions that go beyond property law. This is why our practice also covers retail law, construction disputes as well as administrative and court administrative proceedings. We have gradually developed our expertise, adding such complementary practices as M&A, labour law and advice for insurers offering title insurance and W&I insurance. Over the last five years of our operations, we have had the opportunity to advise on the development of large greenfield projects, the construction and commercialisation of logistics centres, as well as the sales of retail centres and office buildings. As is the case with all transactional lawyers, what pleases us most are the large volumes of square metres of new useable space handed over by our clients. However, we regard our team's biggest success to be the solid relations that we have been able to form with our clients. We are proud of every project we have completed, but are even prouder when our clients come back to us and we receive recommendations from people we have had the pleasure to work with. Among the more measurable successes that also make us fill us with pride are our high standings in the Legal 500 and Chambers Europe rankings. Despite the considerably smaller scale of our operations, we have had the possibility due to our specialisation not only to be involved in the same projects as our colleagues from the large branded legal firms, but also to compete with them in the rankings.
How would you assess – with your many years of experience – the state of the legal services market for real estate in Poland? What abilities and services are in particular in demand from the sector?
The legal services market for real estate is extraordinarily dynamic and is growing together with the rest of the sector. In particular, over the last few years we have seen a lot of personnel changes in when it comes to building up a new team or strengthening an existing one to meet the increasing needs from our clients. Our clients are looking for support in their own competitive markets, which also throws up challenges all the time. Now that the pandemic is over, we face new challenges brought on by the tragic events in Ukraine. The abilities that our clients expect go beyond basic knowledge of the law, which is anyway interdisciplinary to an exceptional extent for the real estate sector. These abilities enable us to shape the process in order to predict it and stay one step ahead of the client, while being able to apply market standards so as to avoid reinventing the wheel. We want to help our clients in their businesses. We always look for solutions as well as safe and effective ways of achieving our goals, whether this is for development projects or sales transactions. This is what we try to guarantee at SKJB and we are pleased when our clients notice it and come back to us with more work.
What are your plans over the coming months? Are you going to enter new economic sectors or geographical regions, or maybe you are going to build up your team further?
We've already planned out how we want SKJB to develop over a period of many years. We are going to continue with our growth based on our relationships with clients, which are based on trust. Our clients are what is most important to us. What we do, we do for them and together with them. We believe that clients appreciate lawyers who have practical experience, are fully involved, are focused on results and are easily reachable. This is our key to success. We follow the real estate market and the changes that are happening to it. This is what the services we offer are based on. We have been witnessing a huge growth in the importance of the e-commerce sector and logistics. We advise clients in these sectors, including leading investors, developers and tenants. We are going through huge geopolitical changes, which are directly resulting in investors pulling out of markets to the east of our borders or limiting their activities there, as well as disruptions to supply chains. Paradoxically, Poland could benefit from these tectonic changes in international politics and the international economy. We are a member of Nato and the EU. We are a stable European country with good economic growth prospects and vast human capital. Locating industrial plants in Poland could pay off. As a law firm we are uniquely experienced in creating production capacity together with our clients, including each of its most important aspects: structuring and locating an investment, buying the land, the construction project, and applying for permits. We want to support both old and new clients in these fields. The commercial real estate market is also going through a period of radical change. The repositioning of large shopping centres and the development of retail parks and chains has been creating new opportunities for investors, developers and retail chains. We are going to support our clients in the retail sector with their investments and transactions. Another important trend we have been seeing in Poland is the consolidation of the private healthcare and wellness sector. We are now actively taking part in this area with our clients.