CEE region

How to return to the office in good health?

Material partner
schedule 01 February 2022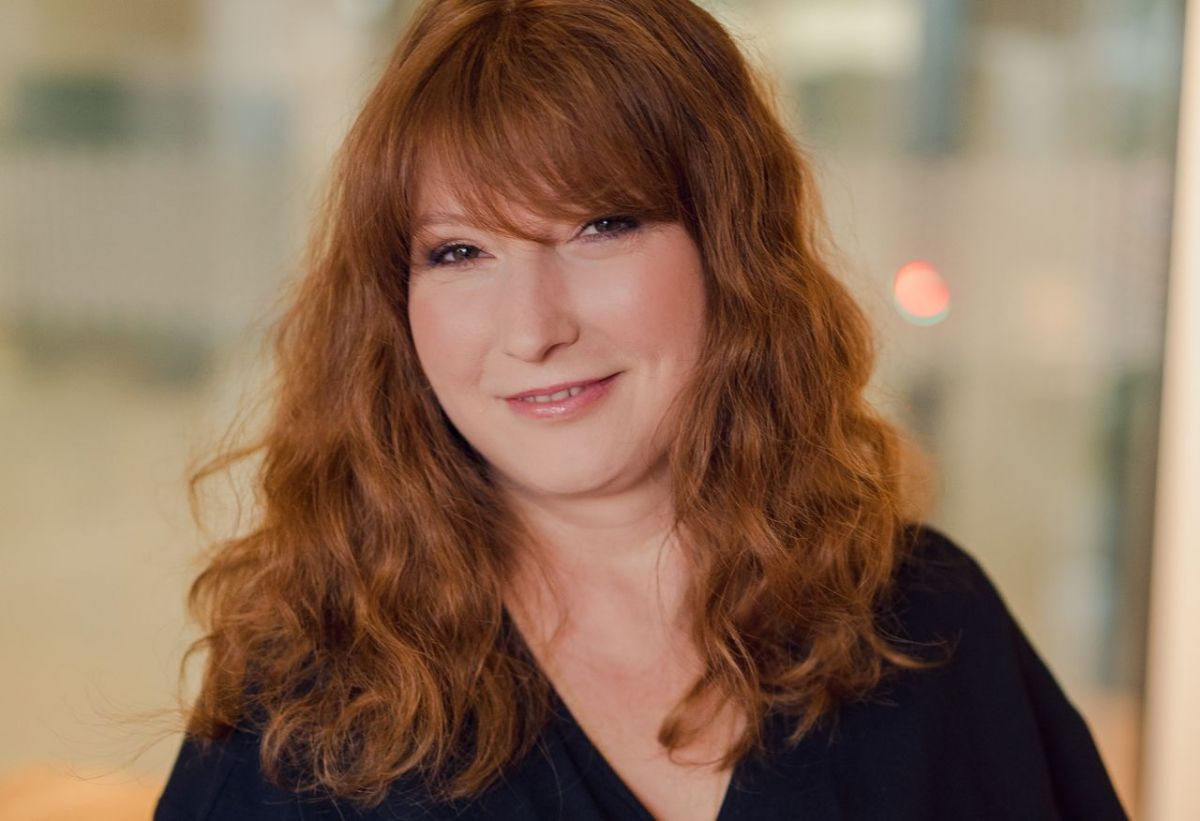 Karolina Radziszewska of Skanska
1 / 1
Skanska has recently carried out its third survey on the return to the office in four countries – Poland, Romania, the Czech Republic and Hungary. While previous studies have focused on the needs of employees and their expectations of offices in the new reality, this time Skanska has focused on the impact that the pandemic has had on the employees' mental health and well-being.
What are the most important findings that came out of this survey? In comparison to previous studies, have you seen any shifting trends when it comes to how employees view the home office or hybrid work?
Karolina Radziszewska, the executive vice-president of HR, Skanska's office development business unit in the CEE region: We can see that some of the trends have changed in recent months, whereas others have consolidated. The key change has occurred in the perception of the home office by employees. Initially, working from home was not received enthusiastically, mainly because it was imposed suddenly and no one was prepared for it. However, as time passed people began to get used to the new situation and attitudes evolved. Results from a recent study show that employees are increasingly balancing working from home with their private lives better. They know what to do and how to manage their time in order to take advantage of it. While a year ago most employees said that working mainly from home makes it difficult for them to maintain a balance between their private and professional lives, this year the perception has changed and now around 55 pct of respondents say that working from home helps them to maintain this balance. In spite of the fact that employees are now managing their work-life balance better, maybe because they have got used to new situation and established new routines, we shouldn't forget that the office plays three roles: integrational, culture-creating and team building. Therefore, employers should want their employees to return to offices. The preferred model, however, has not changed. Although in the CEE region more and more people are working exclusively from the office (currently 52 pct vs. 48 pct in May), the preferred model remains hybrid work, combining the possibility of working from the office (3–4 days a week) with working from home.
In this study you surveyed the attitudes of office workers towards mental health issues. Are we now witnessing a cultural change, if employees expect support from their companies in this respect, according to your study?
The fact that employees expect support related to their mental health is very good news, because it shows that this is gradually ceasing to be a taboo subject and discussions on this topic are taking place at work. This study reveals that people are becoming more aware of the impact of their workplace – where they spend a lot of time – on their mental health. Employees are now expecting specific support from companies in the form of individual sessions with a psychologist, as well as training sessions and workshops to be provided on coping with stress and emotions. Among office workers in the CEE region, it was the Polish and Romanian respondents who most often mentioned paid leave due to burnout as their preferred employer support. Therefore, it's great to see that due to changes in Polish law, from January 2022 employees will be able to receive paid sick leave for professional burnout.
Coming back to offices, how can a physical space help ensure the well-being of employees? Are developers able to fulfil this need when designing a building?
The environment is extremely important for our emotional state, which is why the developer's role is to provide space that is suited to the different needs of people and that will have a positive impact on them. We know from our experience that everything, from the aesthetics of the office and the choice of the colour palette, through ensuring thermal comfort, to the right spatial arrangement, is important for our mental health. The reason why there's so much talk about the role of biophilia in office buildings is because greenery not only has a positive effect on the air quality but also calms us down. Developers can have a huge impact on how people are going to feel in their office buildings, so they should listen to these needs and respond to them. The pandemic and the transition to hybrid work models have shown how important it will be to adapt office space to these new needs, in order to provide areas for meetings and interaction, while also, on the other hand, providing a place for individual work or rest.
The office is also a meeting space, and the study shows that working from home has a negative impact on the relationship between employees.
The result of the study confirms the negative impact of working from home on how employees relate to one another should come as no surprise. We already knew that people were able to work individually from home on specific tasks before the pandemic. However, the pandemic made us realise something else, namely how the office plays a key role in building corporate culture, a sense of belonging to the company, integrating employees and enhancing creativity. Finding a way to work effectively in a team is much more difficult when its members are dispersed, not to mention how hard it is to establish the professional relationships that help develop our careers. All the software used to support remote collaboration is good and necessary, but nothing can replace meeting and talking in physical space.
At the beginning of the pandemic, many people felt that the home office had a negative effect on their professional and private lives, as there was no longer any clear boundary between these two spheres. According to your study, an increasing number of people now have a positive attitude towards the home office. What does this mean for employers?
At the beginning of the pandemic, everyone had trouble drawing the boundaries between when work starts and ends. Employees were stressed because they couldn't function in these new conditions, they felt controlled by their employers, while at the same time they were unsure how the pandemic would affect their professional lives. This created an atmosphere of general tension, in which employees were at home non-stop and didn't know how to distinguish between work and their private life. It took time for employees to learn to work in the new mode and for employers to trust their employees more. As the overall level of anxiety decreased, everyone saw the advantages of working from home, especially parents who could save time on the daily logistics of balancing work and home responsibilities with their children's schooling. However, as I mentioned earlier, I'm sure that it's impossible to effectively manage an employee's career, build a culture of belonging and create professional relationships only through working from home. We can already see some of the negative effects of not being able to conduct proverbial meetings by the coffee machine. For people recruited during the lockdown, this has had very negative effects. For example, it was more difficult for them to form an idea of the corporate culture that was built when everyone was working in the office. One very interesting issue that research has shown is that employees will be more willing to come into the office if the company holds additional meetings with inspirational people or if they have a well-equipped refrigerator at their disposal to encourage them to spend time eating together.
Based on the results of the survey and your internal experience, does Skanska have any tips for employers on how to take care of their employees' mental health?
When it comes to how we care for our employees in this area, we offer individual sessions with a psychologist, as well as workshops and training on how to deal with emotions and difficult situations. This year, during Safety Week, together with our Skanska construction unit we held special workshops for managers, thanks to which they learnt how to identify signs of deteriorating mental health – both in themselves and in their employees. Mental health is an important part of our well-being strategy, which we will be implementing from 2022 onwards by providing a series of initiatives related to mental health. Our experience shows that it is also a very good solution for an employee to take longer sabbatical leave, during which we, as the employer, whenever possible support our employees by covering health insurance contributions. This allows employees to take a break from work, find some space for themselves, and at the same time give them the sense of security that they have a place they can return to once they feel better